Article: Islay Distilleries: A Journey Through the Heart of Scottish Whisky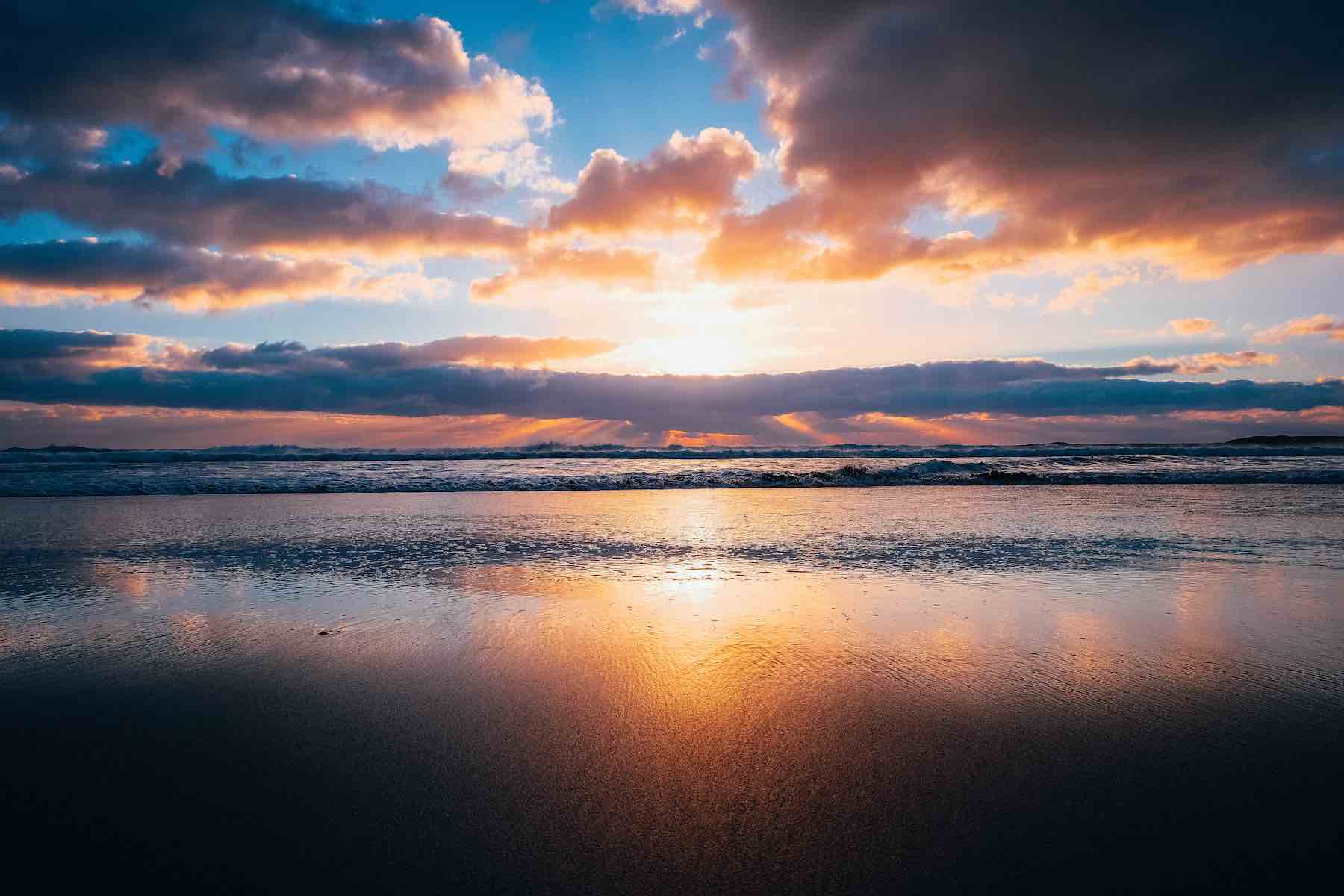 Islay Distilleries: A Journey Through the Heart of Scottish Whisky
Islay, known as the "Queen of the Hebrides", is a small island located off the west coast of Scotland. While it may be small, it has a worldwide reputation for its whiskies. With its unique terroir, abundant peat, and pristine water sources, Islay has become synonymous with some of the finest and most distinctive whiskies in the world. In this article, we're going on a journey through Islay's distilleries. We'll explore the island's history, whisky culture, active distilleries, closed distilleries, and the enigmatic silent distilleries, all of which hold a special place in the hearts of whisky enthusiasts.
The Island of Islay: A Whisky Lover's Paradise
Islay is the southernmost island of the Inner Hebrides of Scotland, covering an area of approximately 240 square miles. Its rugged coastline, rolling hills, and vast peat bogs provide the perfect environment for producing exceptional whiskies. The island's population of around 3,000 inhabitants, known as Ileachs, have a long history of whisky production, with records dating back to the early 18th century.
Islay Whisky: A Signature Style
Islay whiskies are renowned for their distinctive character, which typically features a prominent peat smoke profile, combined with varying degrees of maritime influence. The island's peat, formed from layers of decomposed vegetation over thousands of years, imparts a unique flavour to the whiskies produced here. The peat is burned to stop the malted barley from germinating, and during this process the smoke from the peat is absorbed by the barley. Some of this smoky character is retained through distillation and persists into the final whisky.
Islay whiskies are often described as robust, complex, and full-bodied, with varying levels of peatiness, fruitiness, and salinity. This diverse range of flavours has captivated whisky enthusiasts worldwide and has cemented Islay's reputation as a premier whisky-producing region.
Islay's Active Distilleries: A Legacy of Excellence
Islay is home to nine active distilleries, each with its own unique character, history, and range of whiskies:
For those wishing to immerse themselves in Islay's whisky culture, a visit to the island's distilleries is an unforgettable experience. Each distillery offers guided tours, tastings, and unique insights into the island's whisky-making heritage. Many distilleries also host special events and festivals throughout the year, such as the annual Islay Festival of Music and Malt (Feis Ile), where visitors can sample exclusive bottlings, attend masterclasses, and meet fellow whisky fans.
Closed Distilleries: Islay's Lost Treasures
Islay has also been home to a number of distilleries that have closed their doors over the years. The most notable of these is Port Ellen Distillery, which ceased production in 1983 but is currently being revived, with plans to resume whisky-making in the near future. Port Ellen whiskies have become highly sought after by collectors and connoisseurs alike, known for their rare, celebrated, and iconic expressions.
Read more about Port Ellen Distillery here.
Silent Distilleries: Islay's Ghosts of Whisky Past
In addition to the active and closed distilleries, Islay is also home to a number of silent distilleries, also known as lost or ghost distilleries. These distilleries have ceased production permanently, often due to economic factors or changes in the whisky industry. While their doors may be closed, the whiskies produced by these silent distilleries continue to live on in the hearts and collections of whisky enthusiasts.
Here are some of Islay's lost distilleries, each with their own unique story and contribution to the island's whisky legacy:
Kildalton Distillery: Active during the 19th century, Kildalton Distillery was situated near the village of Ardtalla. Little information remains about this lost distillery, making it a mysterious chapter in Islay's whisky history.

Lossit Distillery: Founded in 1817 by Malcolm McNeill, Lossit was one of the most significant distilleries in the early 19th century, producing a peaty and smoky whisky. The distillery ceased production in 1867, but its legacy lives on in the form of historical records and the few remaining bottles of its whisky.

Newtown Distillery: Active from 1839 to 1860, Newtown Distillery was situated on the eastern coast of Islay. While not much is known about the distillery, it remains an interesting part of Islay's lost distillery heritage.

Octovullin Distillery: Established in the early 19th century, Octovullin Distillery's history is shrouded in mystery. It is believed to have produced whisky for a brief period before ceasing operations and fading into obscurity.
These lost distilleries serve as a reminder of Islay's ever-changing whisky landscape, reflecting the dynamic nature of the industry and the island's deep-rooted connection to this exceptional spirit. While their doors may be closed, the stories and memories of these lost distilleries continue to live on in the hearts of whisky enthusiasts around the world.
A Traveller's Guide to Islay: Beyond Whisky and Distilleries
While Islay is undeniably famous for its whiskies and distilleries, there is more to the island than whisky alone. From stunning landscapes and abundant wildlife to rich history and engaging cultural events, Islay has many attractions for visitors to explore. Here are some of the top things to see and do on Islay:
Natural Attractions
The Machir Bay: This beautiful sandy beach stretches for over a mile, surrounded by grassy dunes and dramatic cliffs. Perfect for a leisurely walk, the Machir Bay offers breathtaking views and a chance to spot a variety of bird species.

The American Monument: Perched atop the Oa Peninsula, the American Monument commemorates the loss of two WWI ships. The area is a designated RSPB (Royal Society for the Protection of Birds) reserve, offering excellent opportunities for birdwatching and wildlife spotting, including choughs, golden eagles, and seals.

Loch Gruinart Nature Reserve: Managed by the RSPB, this reserve is home to a wide range of bird species, such as barnacle geese, hen harriers, and corncrakes. With numerous walking trails and guided walks available, visitors can immerse themselves in Islay's unique flora and fauna.
Historical Sites
Finlaggan: The ancient seat of the Lords of the Isles, Finlaggan is a fascinating historical site located on the shores of Loch Finlaggan. Explore the ruins of the medieval chapel, great hall, and residential buildings while learning about the island's rich history.
Kildalton Cross: Dating back to the 8th century, the Kildalton Cross is a stunning example of a Celtic high cross. Located near the ruins of the Kildalton Parish Church, this intricate stone carving is a testament to Islay's long and storied past.
Dunyvaig Castle: Situated on the southeastern coast of Islay, the ruins of Dunyvaig Castle offer stunning views of Lagavulin Bay. Once a stronghold of the Lords of the Isles, the castle is a fascinating destination for history buffs.
Cultural Experiences
Islay Museum: Located in Port Charlotte, the Islay Museum offers a comprehensive overview of the island's history, from its earliest settlements to the modern day. Exhibits include local artifacts, photographs, and a wealth of information about Islay's distilling heritage.
Islay Woollen Mill: Established in 1883, the Islay Woollen Mill continues to produce high-quality textiles using traditional methods. Visitors can take a tour of the mill and browse the selection of tweeds, tartans, and other woven goods.
The Celtic House: This charming shop in Bowmore offers a wide range of books, gifts, and crafts that celebrate Islay's Celtic heritage. Browse the extensive selection of literature on Islay's history, distilleries, and natural attractions.
Outdoor Activities
Golfing: Islay is home to the Machrie Golf Links, an 18-hole championship course that offers stunning views of Laggan Bay. Golf enthusiasts will relish the opportunity to play a round in this picturesque setting.
Walking and Hiking: With numerous walking and hiking trails, Islay offers a variety of options for exploring the island's diverse landscapes. Popular routes include the Three Distilleries Path, the Oa Peninsula, and the walk to the Soldier's Rock.
Wildlife Watching: Islay's abundant wildlife makes it an ideal destination for nature enthusiasts. Join a guided wildlife tour or venture out on your own to spot seals, red deer, otters, and various bird species, including the elusive corncrake.
Sea Adventures: Take to the water on a boat trip or kayak excursion to explore Islay's rugged coastline and surrounding islands. Discover hidden coves, sea caves, and remote beaches, or try your hand at fishing.
Cycling: Rent a bicycle and explore Islay's scenic routes at your own pace. With well-maintained roads and a variety of terrain, cycling is an excellent way to experience the island's natural beauty.
Events and Festivals
Feis Ile: Held annually in May, Islay Festival of Music and Malt is a week-long celebration showcase of the island's distilleries, music, and culture. Attend whisky tastings, masterclasses, and live performances while engaging with fellow enthusiasts and local residents.
Islay Jazz Festival: Every September, Islay comes alive with the sounds of jazz. This three-day event features performances by a diverse range of artists in various venues across the island, from distilleries to village halls.
Cantilena Festival: A week-long celebration of classical music held in July, the Cantilena Festival brings together world-class musicians for a series of concerts and workshops in venues across Islay.
Islay's allure extends far beyond its renowned whiskies and distilleries. With its stunning landscapes, rich history, and vibrant culture, the island provides a wealth of experiences for visitors to enjoy. Whether you're an outdoor enthusiast, a history buff, or simply seeking a peaceful escape, Islay has plenty to enjoy - plus many a great dram!
A Practical Guide to Islay: Travel, Accommodation, and Dining
Making the most of your visit to Islay requires a little planning - from how to get there, where to stay, and the best places to eat. Here are a few recommendations.
How to get to Islay
By Air: Islay has a small airport (Glenegedale Airport) with daily flights from Glasgow International Airport. Operated by Loganair, the flight takes approximately 40 minutes. Flights from other Scottish cities are available with a stopover in Glasgow.
By Ferry: Caledonian MacBrayne (CalMac) operates regular ferry services between Kennacraig on the Kintyre Peninsula and Islay's two ports, Port Ellen and Port Askaig. The journey takes around two hours, and the ferry can accommodate both vehicles and foot passengers.
Best places to stay on Islay
Islay offers a variety of accommodation options to suit different tastes and budgets. Here are some recommendations:
The Islay Hotel (Port Ellen): A recently rebuilt hotel that offers comfortable rooms, a whisky bar, and a restaurant serving local produce. Its central location in Port Ellen makes it an ideal base for exploring the island.
Lochside Hotel (Bowmore): Situated on the shores of Loch Indaal, this hotel offers stunning views and a warm, welcoming atmosphere. The on-site restaurant serves locally-sourced seafood, and the bar boasts an extensive whisky collection.
Port Charlotte Hotel (Port Charlotte): A charming, family-run hotel in the picturesque village of Port Charlotte. The hotel features cozy rooms, a well-stocked whisky bar, and a restaurant showcasing the best of Islay's local produce.
Self-catering Cottages: For those wanting a more private and independent experience, Islay has numerous self-catering cottages available for rent. These range from quaint, traditional cottages to modern apartments and offer the flexibility to plan your stay your way.
Best places to eat on Islay
Islay has a range of dining options, from casual cafes to fine dining restaurants. Here are a few recommendations:
The Harbour Inn (Bowmore): This award-winning restaurant offers an à la carte menu featuring fresh, locally-sourced seafood and produce. The Harbour Inn is an excellent choice for a special or celebratory meal.
Yan's Kitchen (Port Ellen): A popular spot among locals and visitors alike, Yan's Kitchen serves a variety of dishes, including traditional Scottish fare and international cuisine. 
Peatzeria (Bowmore): For a casual dining experience, Peatzeria offers a selection of artisan pizzas with unique, locally-inspired toppings. The relaxed atmosphere and friendly service make it a great choice for a laid-back meal in between drams.
The Old Kiln Café (Ardbeg Distillery): Located within the Ardbeg Distillery, the Old Kiln Café serves a range of light meals, sandwiches, and home-baked treats. It's a perfect stop for a good lunch or a well-deserved break during your distillery tours.
Islay's charm lies not only in its world-renowned whiskies and distilleries but also in its warm hospitality and stunning natural beauty. Hopefully these recommendations for travel, accommodation, and dining, will help make your visit to the island as straightforward as it will be enjoyable.
Exploring Islay's whiskies
Islay's distilleries represent a diverse and captivating tapestry of Scotland's whisky-making heritage. From the iconic peaty flavours that have come to define Islay whiskies to the unique stories and histories that shape each distillery, the island offers a wealth of experiences for whisky enthusiasts to explore.
Whether you're a seasoned connoisseur or new to the world of whisky, a journey through Islay's distilleries is sure to leave a lasting impression and ignite a lifelong passion for this exceptional spirit.
And if you can't visit the island itself, why not bring a bit of the island to you? You can find our range of Islay whiskies here.