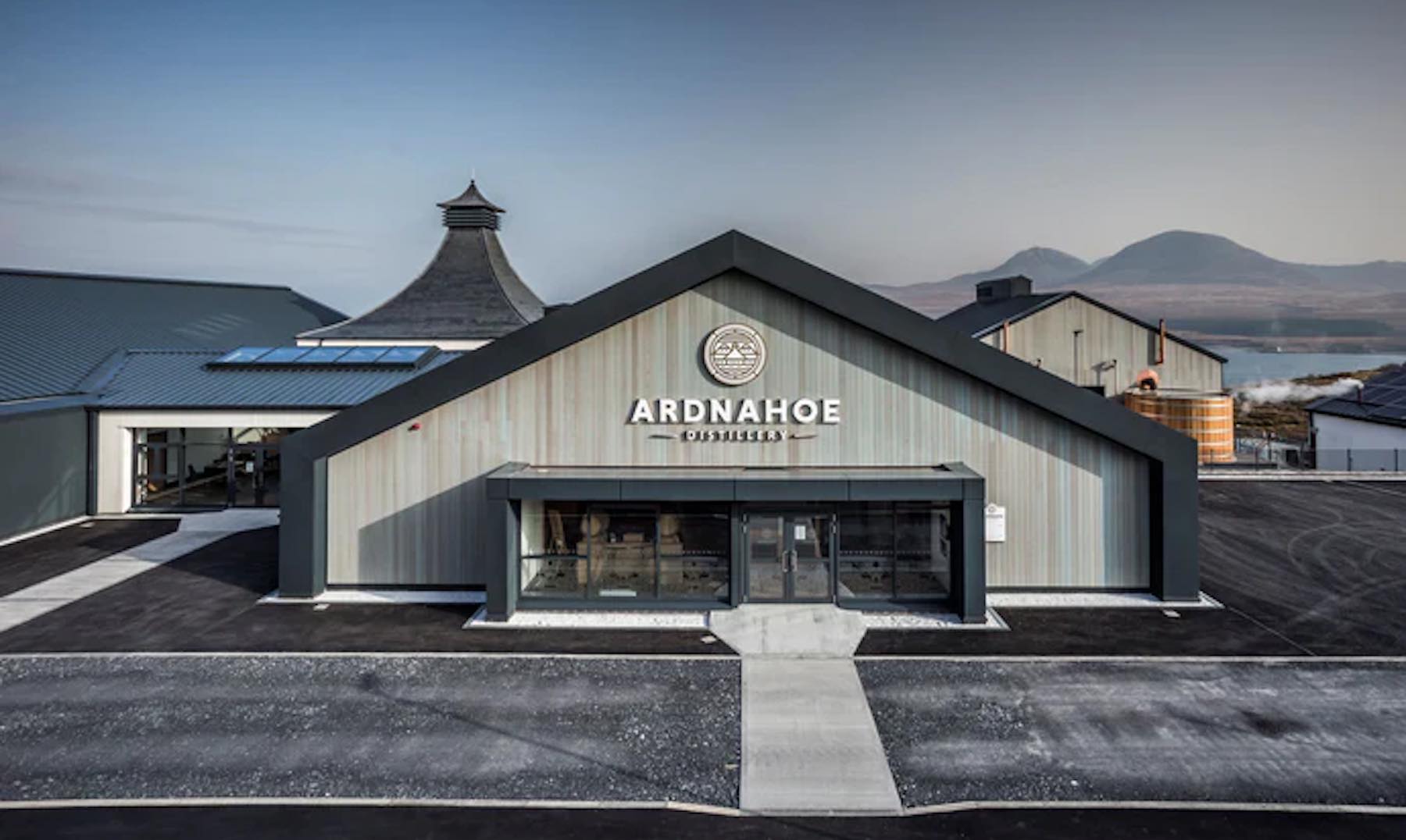 Ardnahoe Distillery: A New Chapter in Islay's Whisky Legacy
Situated along the rugged coastline of Islay, Ardnahoe Distillery represents a new chapter in the island's rich whisky-making heritage. Established in 2018, Ardnahoe is the newest distillery on Islay, yet its founders bring decades of experience and passion to the table, ensuring the production of exceptional whiskies that honour the island's traditions. In this article, we will explore the story behind Ardnahoe Distillery and delve into its innovative approach to whisky-making.
Ardnahoe's Founding and Philosophy
Founded by the Glasgow-based Hunter Laing & Co., a renowned independent bottler with a long history in the whisky industry, Ardnahoe Distillery was born from the desire to create a distillery that embodies the essence of Islay's whisky-making legacy. Under the guidance of Stewart Laing and his sons Andrew and Scott, Ardnahoe Distillery combines traditional methods with modern technology to produce whiskies that capture the island's unique character.
Ardnahoe's Whisky-Making Process: A Nod to Tradition and Innovation
Ardnahoe Distillery is committed to crafting whiskies that showcase the distinctive flavours of Islay, from its signature peat smoke to the maritime influences that shape its spirit. The distillery employs wooden washbacks and traditional copper pot stills in its production process, ensuring that each drop of whisky is imbued with the island's essence. In addition to its commitment to tradition, Ardnahoe also embraces innovation, utilising a modern, energy-efficient still house that reflects its dedication to sustainability and the environment.
Ardnahoe's Whisky Range: A Taste of Islay's Spirit
As a relatively young distillery, Ardnahoe is in the early stages of building its core range of whiskies. However, the spirit produced at Ardnahoe has already garnered significant attention and praise from whisky enthusiasts and critics alike. The distillery's whiskies are expected to showcase Islay's distinctive peaty character, combined with the complexity and depth that comes from careful cask selection and maturation. As Ardnahoe's whiskies mature and are released, they will undoubtedly become an essential addition to any Islay whisky lover's collection.
Ardnahoe and Independent Whisky Bottlers: A Natural Collaboration
Given its connection to Hunter Laing & Co., one of Scotland's most respected independent bottlers, Ardnahoe Distillery is uniquely positioned to collaborate with the wider independent bottling community. Such partnerships would likely offer whisky enthusiasts the opportunity to experience Ardnahoe's spirit from different perspectives, with distinctive cask finishes, age statements, and innovative combinations of flavours. 
Visiting Ardnahoe Distillery
A trip to Islay would not be complete without a visit to Ardnahoe Distillery. The distillery offers guided tours that cater to various interests and levels of whisky knowledge, providing visitors with an immersive experience of Ardnahoe's history, production process, and exceptional whiskies. Don't miss the opportunity to explore the distillery's stunning surroundings, including breathtaking views of the Sound of Islay, the nearby Paps of Jura, and the rugged coastline that has inspired the character of Ardnahoe's whiskies.
Looking to the future
Ardnahoe Distillery represents a new and exciting addition to Islay's illustrious whisky-making landscape. With its innovative approach, commitment to quality, and connection to the island's rich heritage, Ardnahoe is poised to become a leading player in the world of Islay whisky. As the distillery's whiskies mature and are released, connoisseurs and newcomers alike will have the chance to embark on a sensory journey through the depths of Ardnahoe's enchanting spirit. With each sip, you'll discover the essence of Islay's whisky-making traditions, as well as the passion and innovation that drives Ardnahoe Distillery forward. So, raise a dram and join me in celebrating the dawn of a new era in Islay whisky, as Ardnahoe Distillery charts its course into the future.