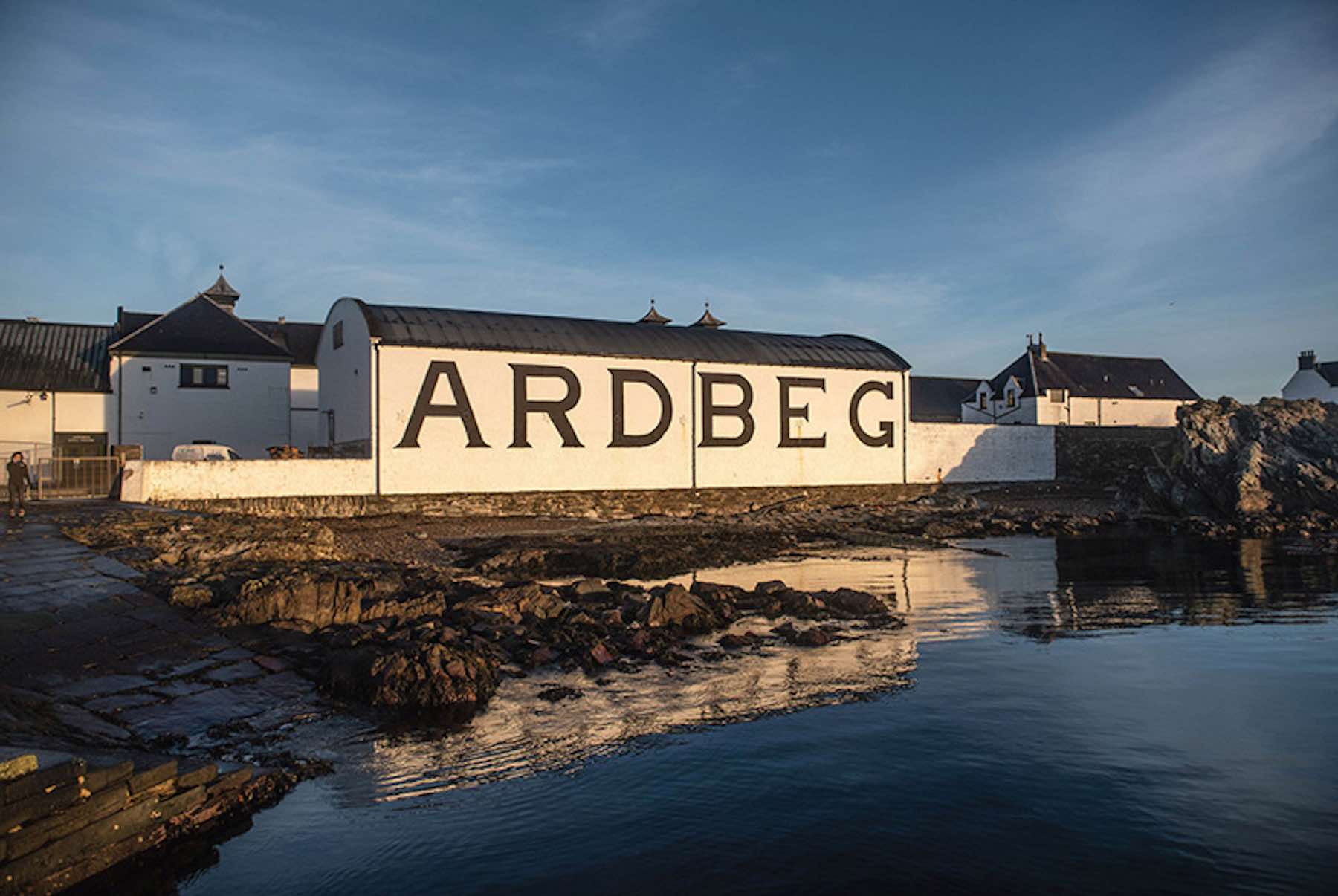 Ardbeg Distillery: A Journey into the Heart of Islay's Peated Whisky Heritage
Ardbeg Distillery, nestled on the southern coast of the Isle of Islay, is a shining beacon of peated Scotch whisky excellence. Established in 1815, Ardbeg has built a legacy of superbly crafted whiskies that have captivated connoisseurs and casual drinkers alike. In this article, we'll explore Ardbeg's fascinating history and examine its diverse range of whiskies.
A Voyage Through Ardbeg's History
Ardbeg's story began in 1815 when John MacDougall founded the distillery on the southern coast of Islay. The distillery's proximity to the sea, combined with the island's abundant peat resources, laid the foundation for the creation of a distinctively maritime and peaty whisky.
Throughout the 19th and early 20th centuries, Ardbeg enjoyed considerable success, with its whiskies gaining a reputation for their quality and character. However, the distillery faced significant challenges in the latter half of the 20th century, including periods of closure and ownership changes that threatened its survival.
In 1997, Glenmorangie Company purchased the distillery, marking a new era of investment, rejuvenation, and expansion. Under Glenmorangie's stewardship, Ardbeg has gone from strength to strength, becoming one of the most beloved and respected distilleries on Islay.
Ardbeg's Range of Whiskies
Ardbeg's whiskies are renowned for their bold, peaty character, and the distillery offers a diverse range of expressions that showcase the versatility and depth of its spirit. Ardbeg's core range of whiskies includes:
Ardbeg 10 Year Old: The flagship expression of the distillery, Ardbeg 10 Year Old is revered for its rich peat smoke, maritime influence, and notes of dark chocolate and citrus.
Ardbeg An Oa: A more approachable expression, An Oa is matured in a combination of Pedro Ximénez sherry, virgin oak, and ex-bourbon casks, resulting in a rounded and complex whisky with layers of smoke, dried fruit, and spice.
Ardbeg Uigeadail: Named after the loch that supplies the distillery's water, Uigeadail is a marriage of whiskies matured in sherry and bourbon casks. This award-winning expression boasts a rich and intense character, with notes of dried fruit, smoke, and chocolate.
Ardbeg Corryvreckan: Inspired by the famous whirlpool that lies to the north of Islay, Corryvreckan is a powerful and complex whisky matured in a combination of French oak and ex-bourbon casks, delivering a whirlwind of peat, dark fruit, and spice.
In addition to its core range, Ardbeg is renowned for its limited-edition annual and committee releases, which showcase the distillery's creativity and willingness to experiment. These releases often feature unique cask finishes, unusual age statements, or innovative production techniques. They often become highly sought-after by collectors and enthusiasts, particularly the higher-proof Committee Releases.
Three examples of Ardbeg's limited-edition releases include:
Ardbeg Supernova: A celebration of Ardbeg's peaty prowess, Supernova is an intensely peated whisky that pushes the boundaries of flavour, offering a cosmic explosion of smoke, brine, and pepper.
Ardbeg Kelpie: Inspired by the mythical sea creatures that are said to inhabit the waters around Islay, Kelpie is matured in virgin Black Sea oak casks, lending a unique depth and complexity to the whisky, with notes of seaweed, tar, and smoked fish.
Ardbeg Drum: A playful fusion of Islay and Caribbean flavours, Ardbeg Drum is finished in rum casks, resulting in a vibrant and lively whisky with layers of tropical fruit, banana, and pineapple mingling with the distillery's signature peat smoke.
Ardbeg and Independent Whisky Bottlers: A Rare Glimpse into the Distillery's Spirit
While Ardbeg's collaborations with independent whisky bottlers are relatively rare, a few exceptional expressions have emerged over the years, offering whisky enthusiasts a unique opportunity to explore the distillery's spirit from a different perspective. Two such examples are:
Ardbeg 1974 by Douglas Laing: This rare and highly coveted expression, bottled by renowned independent bottler Douglas Laing, showcases Ardbeg's spirit at 28 years of age, presenting a rich and complex whisky with notes of peat, tar, and leather.
Ardbeg 1993 by Signatory Vintage: Bottled by Signatory Vintage, this 23-year-old Ardbeg is an intriguing example of the distillery's spirit, with layers of smoke, fruit, and spice unfolding on the palate.
These limited and exclusive releases provide whisky aficionados with the opportunity to delve deeper into the Ardbeg experience, uncovering new facets of the distillery's character and further cementing its status as an icon of Islay whisky production.
Visiting Ardbeg Distillery
A trip to Islay would be incomplete without a visit to Ardbeg Distillery. The distillery offers a range of guided tours that cater to different interests and levels of whisky knowledge, providing visitors with an immersive experience of Ardbeg's history, production process, and exceptional whiskies. Be sure to stop by the distillery's Old Kiln Café for a bite to eat, and don't miss the opportunity to take a look in the on-site shop for any distillery-exclusive releases.
Make sure to try Ardbeg's whiskies
Ardbeg Distillery stands as a proud testament to the rich and diverse tapestry of Islay whisky production. With its compelling history, diverse range of exceptional whiskies, and rare collaborations with independent bottlers, Ardbeg has earned its place among the pantheon of legendary distilleries. Whether you are a seasoned Ardbeg aficionado or a newcomer to the world of peated Scotch whisky, there is always something new and exciting to discover within the depths of Ardbeg's unmistakable spirit. So raise a dram, and let the captivating flavours of Ardbeg whisk you away on a journey to the heart of Islay's peated whisky heritage.