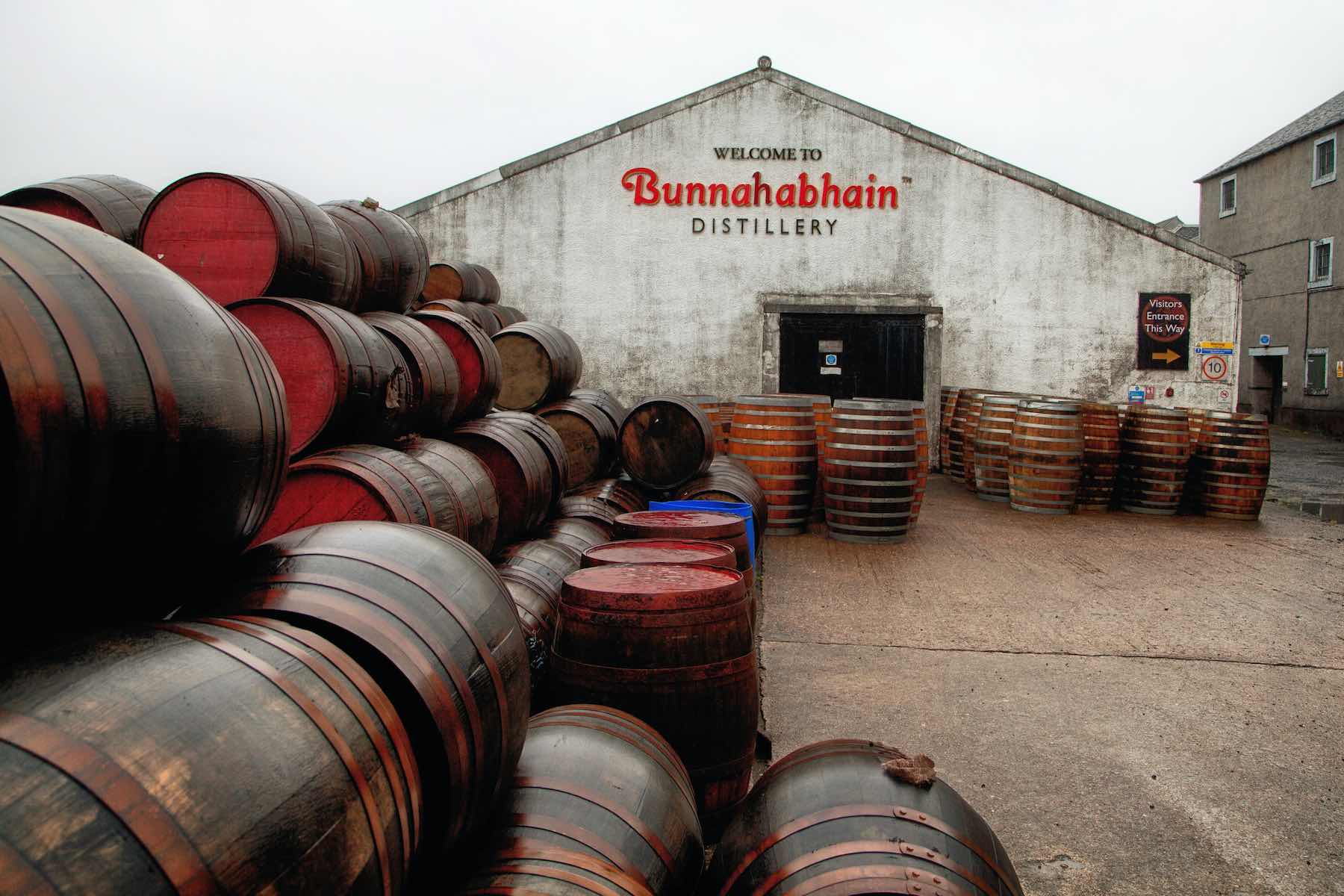 Bunnahabhain Distillery: Exploring the Softer Side of Islay Whisky
Nestled on the northeastern coast of Islay, Bunnahabhain Distillery stands as a symbol of the island's whisky-making prowess. Founded in 1881, Bunnahabhain has gained a reputation for its unique, unpeated expressions that contrast with Islay's traditional peaty character. In this article, we'll delve into the rich history of Bunnahabhain Distillery and explore its extensive range of whiskies.
Bunnahabhain's History
Established in 1881 by William Robertson and the Greenless Brothers, Bunnahabhain Distillery was built to meet the growing demand for whisky in the late 19th century. Situated in a remote location on the shores of the Sound of Islay, the distillery was designed to take full advantage of its access to natural resources, such as pristine water from the Margadale Spring and Islay's rich peat bogs.
Throughout its history, Bunnahabhain has experienced its share of challenges, including ownership changes, economic fluctuations, and temporary closures. In 2003, Burn Stewart Distillers acquired the distillery, marking the beginning of a new era of investment, growth, and innovation. Today, Bunnahabhain continues to flourish under the ownership of Distell Group, producing exceptional whiskies that reflect its dedication to craftsmanship and the unique terroir of Islay. It does so with a renewed focus on the environment and aims to be Islay's first distillery with net-zero emissions.
Bunnahabhain's Whisky Range: Defying Islay's Peaty Traditions
While Bunnahabhain is situated on an island renowned for its peated whiskies, the distillery has carved out a niche with its unique, unpeated expressions. Bunnahabhain's core range of whiskies showcases the distillery's commitment to quality, with a broad range that cater to a variety of tastes:
Bunnahabhain 12 Year Old: The flagship expression of the distillery, Bunnahabhain 12 Year Old is aged in a combination of sherry and bourbon casks. This unpeated whisky is characterized by notes of dried fruit, nuts, and a gentle maritime influence.
Bunnahabhain 18 Year Old: A luxurious and complex whisky, Bunnahabhain 18 Year Old is matured in sherry casks, imparting rich flavours of dark chocolate, fruitcake, and coastal brine.
Bunnahabhain 25 Year Old: A true masterpiece of the distillery, Bunnahabhain 25 Year Old is aged in a combination of sherry and bourbon casks, resulting in a sophisticated whisky with layers of dark fruit, spices, and leather.
Bunnahabhain Stiùireadair: Named in honour of the distillery's skilled helmsmen, Stiùireadair is a non-age statement whisky matured in first and second-fill sherry casks, offering a vibrant and complex profile of fruit, toffee, and a hint of coastal character.
In addition to its unpeated range, Bunnahabhain also produces peated expressions that pay homage to Islay's whisky-making heritage. Examples include Bunnahabhain Ceòbanach, which boasts intense peat smoke and maritime notes, and Bunnahabhain Toiteach a Dhà, a marriage of peated and unpeated whiskies that delivers a harmonious balance of smoke and fruit.
Bunnahabhain and Independent Whisky Bottlers
Bunnahabhain's collaborations with independent whisky bottlers have resulted in a diverse array of expressions that showcase the distillery's versatile spirit. These unique bottlings offer whisky enthusiasts the opportunity to experience Bunnahabhain's character from a different perspective and often feature distinctive cask finishes or age statements.
Visiting Bunnahabhain Distillery
A journey to Islay is incomplete without a visit to Bunnahabhain Distillery. The distillery offers guided tours that cater to different interests and levels of whisky knowledge, providing visitors with a comprehensive and engaging experience of Bunnahabhain's history, production process, and exceptional whiskies. Be sure to take the opportunity to explore the distillery's scenic surroundings, including the picturesque Bunnahabhain Bay and the enchanting Paps of Jura.
Make sure you try some of Bunnahabhain's whiskies
Bunnahabhain Distillery is a shining example of Islay's diverse and rich whisky-making tradition. With its intriguing history, extensive range of unpeated and peated whiskies, and collaborations with independent bottlers, Bunnahabhain has captivated the hearts of whisky enthusiasts worldwide. Whether you are a seasoned Bunnahabhain aficionado or a newcomer to the world of Islay whisky, there is always something new and exciting to discover within the depths of Bunnahabhain's enchanting spirit. So raise a dram, and let the distinctive flavours of Bunnahabhain whisk you away on a journey to the softer side of Islay's whisky heritage.