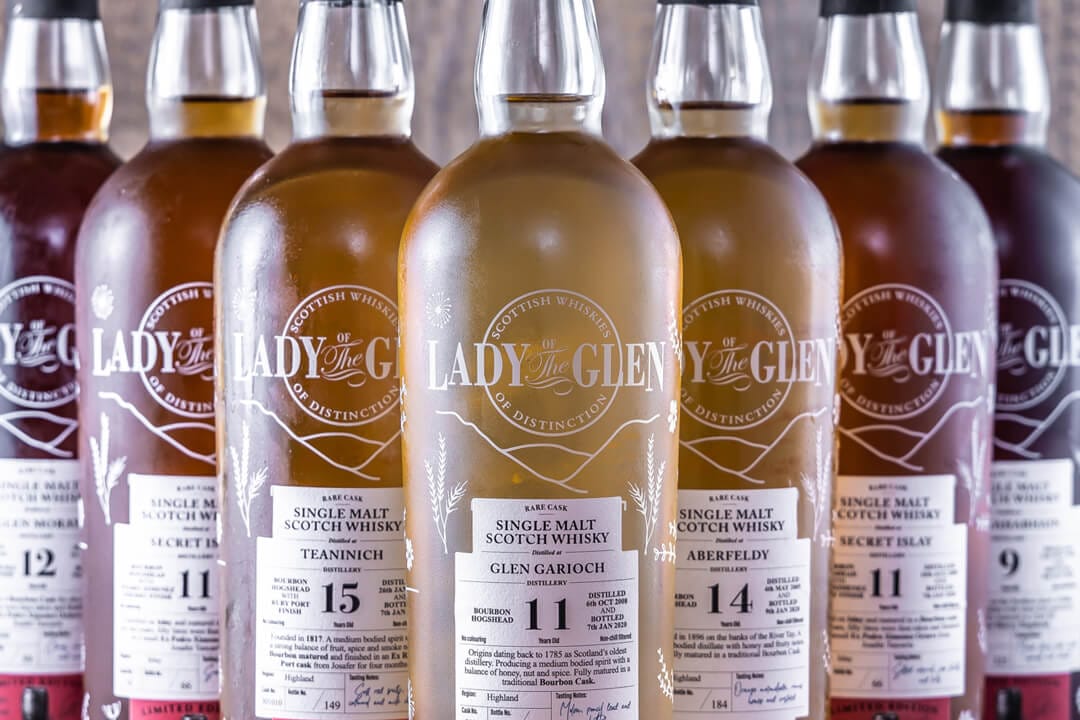 Lady of the Glen: Caol Ila 9 year old Amarone Finish
This is a single cask Caol Ila by independent bottler Lady of The Glen. It was distilled on May 31st 2011  and then matured in a bourbon cask for seven years before being finished for a further two years in a first fill Amarone French oak wine cask from Veneta Botti. It was bottled on 14th October, with the cask yielding only 301 bottles at natural cask strength of 57.4% ABV, without colourings or chill filtration. 
Tasting notes
Colour: natural; deep, bronzed, amber. Clings to the glass with legs that slowly meander down the side of my copita.
Nose: A camp fire smouldering in a damp oak forest. Demerara sugar or toffee fudge brings a gentle, raw sweetness. A slight node to Caol Ila's maritime nature, perhaps in the form of wet pebbles from the beach. Despite the high ABV the alcohol is well integrated on the nose, with no burn.
Palate: A pleasing, thick mouthfeel as the whisky coats the palate, especially towards the finish. Rich and multi-layered. Initially I get more of the toffee fudge, which then gives way to maple cured bacon, and which in turn moves into that characteristically Islay maritime peat smoke. There are deep red fruits and a subtle burnt Orange note. The high ABV adds warmth and spice, but in an enjoyable, and not overpowering, way.
Finish: Long, with rich, deep red fruit and maple cured bacon notes to savour and reminisce over for minutes to come.
Review
A cracking whisky and a great example of combining young single cask Caol Ila (which I think is delicious spirit) with an interesting finish to add further depth. Very good cask management by Gregor and the Lady of the Glen team. This expression is, sadly, fast selling out - but if you can find a bottle (it's retailing for roughly around the £70 mark) then it's well worth treating yourself to a bottle. If you do, feel free to invite me round for a dram.
My thanks to Lady of The Glen for providing a dram for review.