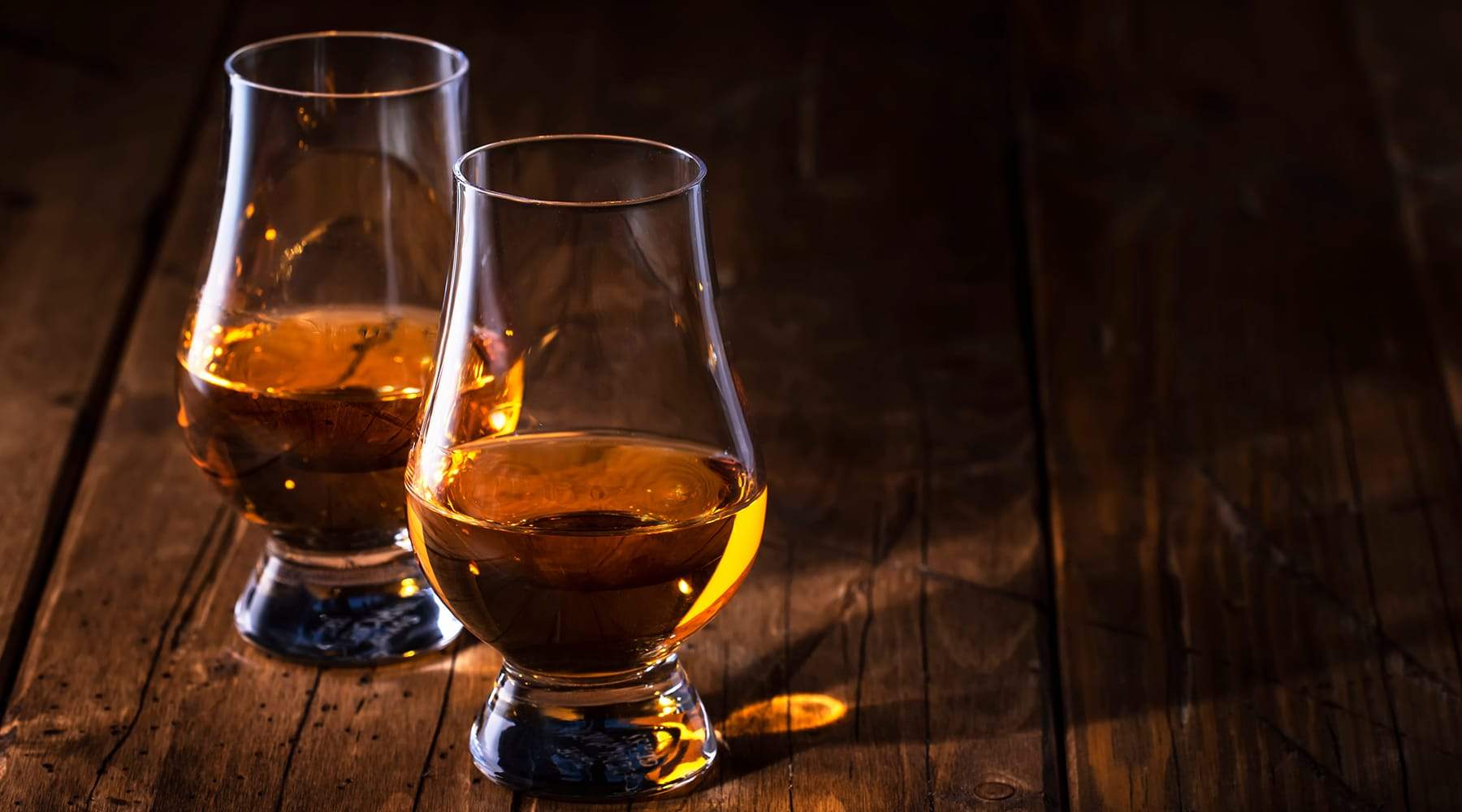 A review of Skene Scotch Whisky's Bunnahabhain Peated
Here we have another small batch whisky from independent bottler Skene. I previously reviewed, and enjoyed, a Blair Athol 2015 and a Tomatin 2015 (both Oloroso casks) from Skene, and I'm curious to try this peated dram from their their 'Finest Scotch Whiskies' series.
This particular whisky is a vatting of two hogshead casks, casks 878 and 879 to be exact. The vatting produced a small batch of 504 at 48%, and the whisky has been kept natural colour and non chill filtered. The whisky was distilled in 2013 and bottled in 2020 which likely places it somewhere around 7 years old, but this particular expression is presented as a non age statement.
But that's enough of the background, let's try the whisky (thanks to Skene for providing a sample for review).
Tasting notes for Skene Scotch Whisky's Bunnahabhain Peated
Colour: Natural; pale straw, coats the glass.
Nose: Instant, joyous, bonfire - big earthy smoke notes as the peat makes itself well-known. Beneath the smoke there's a slight citrus note like a spritz of lemon oil, a salty note like sea spray off the ocean, and right in the back, a hint of malt loaf.
Palate: Smooth velvet in its oily mouthfeel, the smoke is there but gentler than the nose. The palate is surprisingly and pleasantly fresh with more lemon and citrus.
Finish: The smoke reappears in the long finish, warming with spice, and ending with more lemon.
This whisky retails for £42. It's the third whisky I've reviewed from Skene, and the third that I feel is excellent value. A small batch Bunnahabhain may, from other brands, go for multiples of this figure. Yes, this is expression is relatively young and is cut back from cask strength; but it's a superb bottling that delivers a lot on the nose, and follows through on the palate and finish. I love the combination of smoke and citrus. Well worth trying for yourself, and if you are interested then you can find it on Skene's website here.
Have you come across Skene Scotch Whisky before? I'd love to hear what you think of their bottlings, so do let me know in the comments below. If you haven't come across them before, and you'd like to read a couple more reviews of their whisky, then read my reviews of their Tomatin 2015 and their Blair Athol 2015.
Cheers, Ed