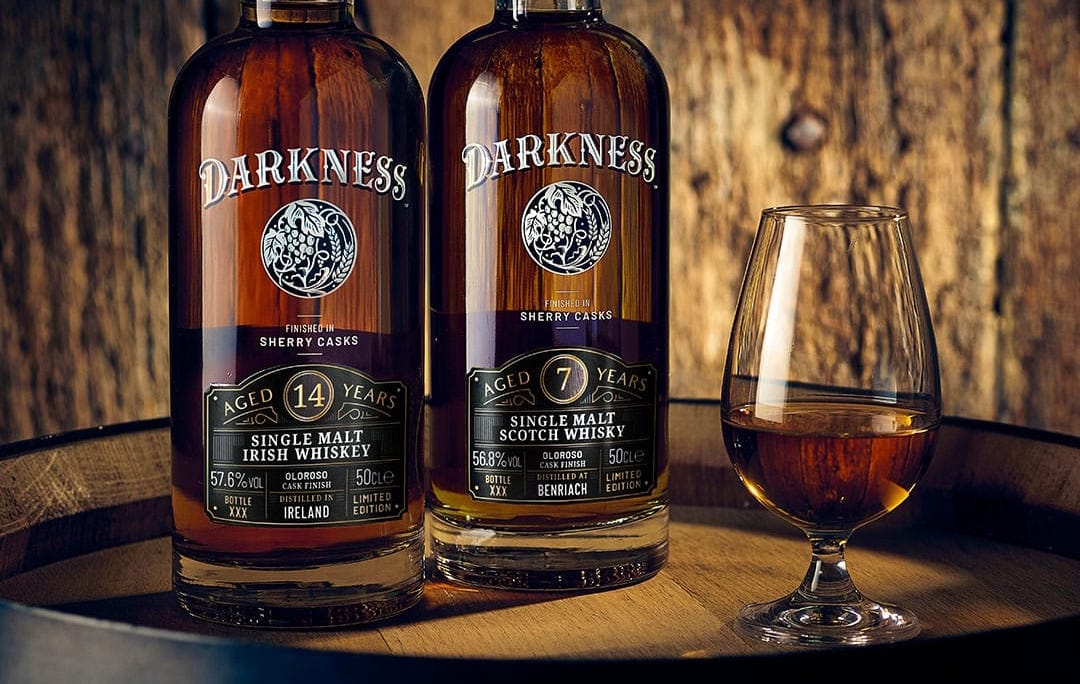 Darkness Benriach 7 year old oloroso cask finish review and tasting notes
I recently reviewed the Darkness 8 year old, a single malt whisky re-casked and finished in custom-made oloroso sherry octaves. Today I'm going to take a look at a limited edition release from the Darkness series, a 7 year old Benriach oloroso cask finish, bottled natural colour and without chill filtration at 56.8%.
Like the core Darkness expression, this limited edition has also been finished in oloroso octaves. An octave is a small cask designed to increase the wood to whisky ratio, having an effect akin to ageing the whisky faster than it would in a normal size cask; you can read more about cask sizes here. We ought to expect big, bold sherry notes on this dram, but let's give it a try.
Darkness Benriach 7 year old oloroso cask finish tasting notes 
Colour: Natural, dark amber; coats my copita thickly with legs that develop and sink down the side of the glass very slowly.
Nose: Bramble pie in the Autumn: russet apples, syrupy plums, and blackberries, buttery crumble and a little vanilla custard. The alcohol is well integrated with no burn or spice, despite the high proof.
Palate: Rich and viscous, coating the mouth thickly. The apples from the nose become spiced toffee apples. More of those dark red fruits, plums and blackberries. Heat and spice, with a little water helping the dram to open up, releasing those fruit and berry notes.
Finish: A long, big finish with more russet apples and blackberries, dry, a warm end with spice.
Darkness Benriach 7 year old oloroso cask finish review
This is a big bold dram, undoubtedly sherry-forward. A really enticing nose that hides the high ABV well, and a bold, flavoursome palate and finish, where the ABV does become present. A drop or two of water brings the spice down and allows the whisky to open up. There are only 230 bottles of this expression available, so if you want one then bag it quickly. It retails for around £50 for a 50cl size bottle. Happy hunting!
Thank you to Atom Brands for supplying a sample for independent review.