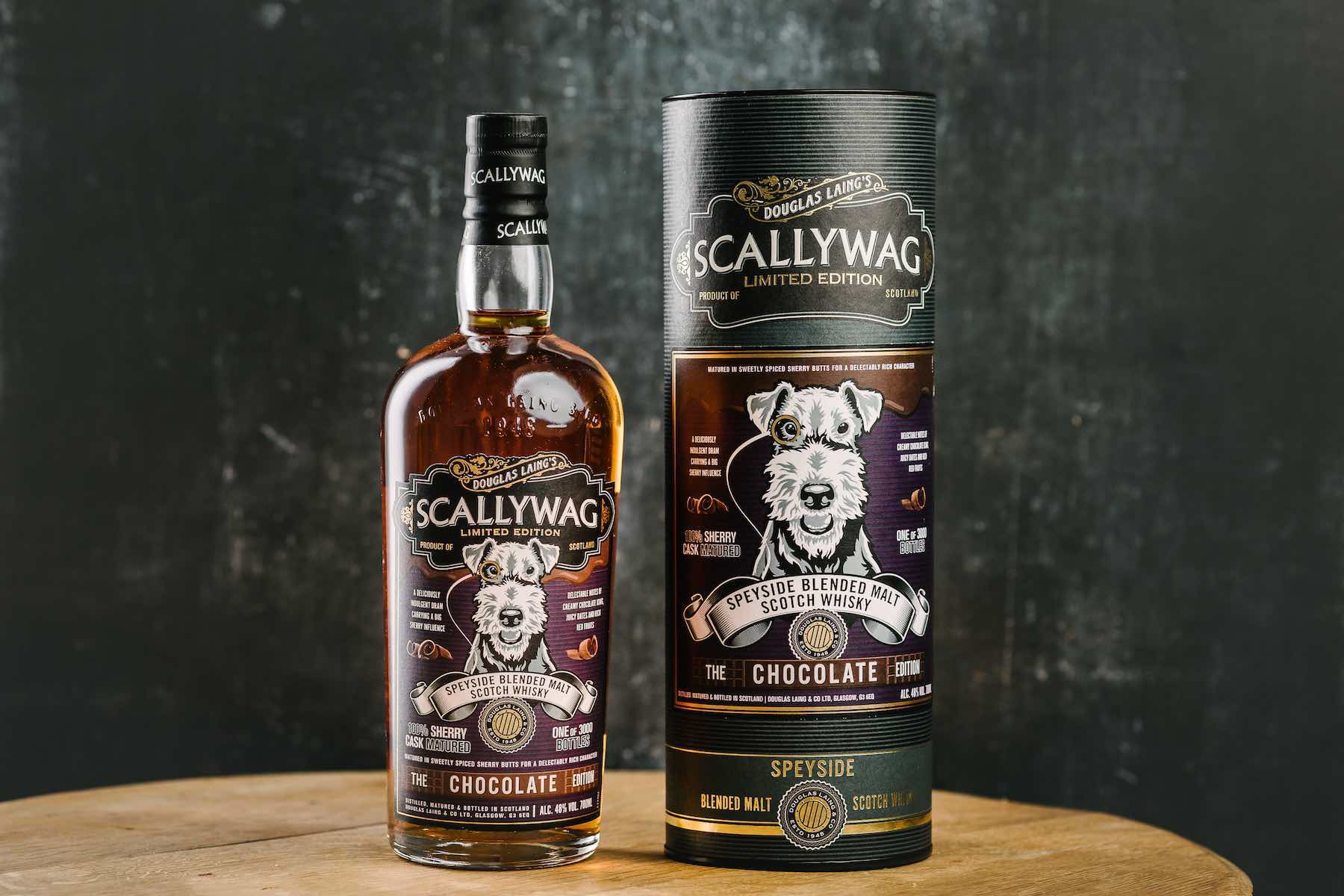 Scallywag Chocolate Limited Edition
Scallywag Chocolate Limited Edition
World Chocolate Day is on Wednesday 7th July. To celebrate, independent bottler Douglas Laing have launched Scallwag Chocolate Limited Edition. This is the fourth in their annual special release of the Speyside malt scotch whisky.
This whisky is a marriage of 100% sherry matured single cask single malts from Speyside. Each cask has been hand selected for it's cocoa-rich tasting notes. The resulting spirits has a natural burnt sienna colour. Its notes include creamy chocolate icing, juicy dates and rich red fruits. This full bodied dram is 48% ABV, and bottled natural colour without chill filtration.
Sugarsnap Whisky Chocolates
Douglas Laing have partnered with Sugarsnap to develop some special chocolates. Made to pair with the Scallywag, the whisky infused chocolates shared the same design. The partnership with this luxury chocolate maker completes the circle. Chocolate has inspired the whisky, now the whisky inspires chocolate.
Cara Laing, Director of Marketing, took part in the project. She said: "We're delighted to watch this limited edition release grow since 2018. It's a joy to taste the darkest, fruitiest and most cocoa-rich single malts that Speyside has to offer. This special bottling is one that we have a lot of fun with year after year as we strive for chocolate perfection! We can't wait to share more details about Scallywag's partnership with Sugarsnap. Keep your eyes peeled on Scallywag's social channels on World Chocolate Day!"
There are 3,000 bottles of the latest edition, which are likely to sell fast. If you'd like to pick up a bottle it will retail for around £55.