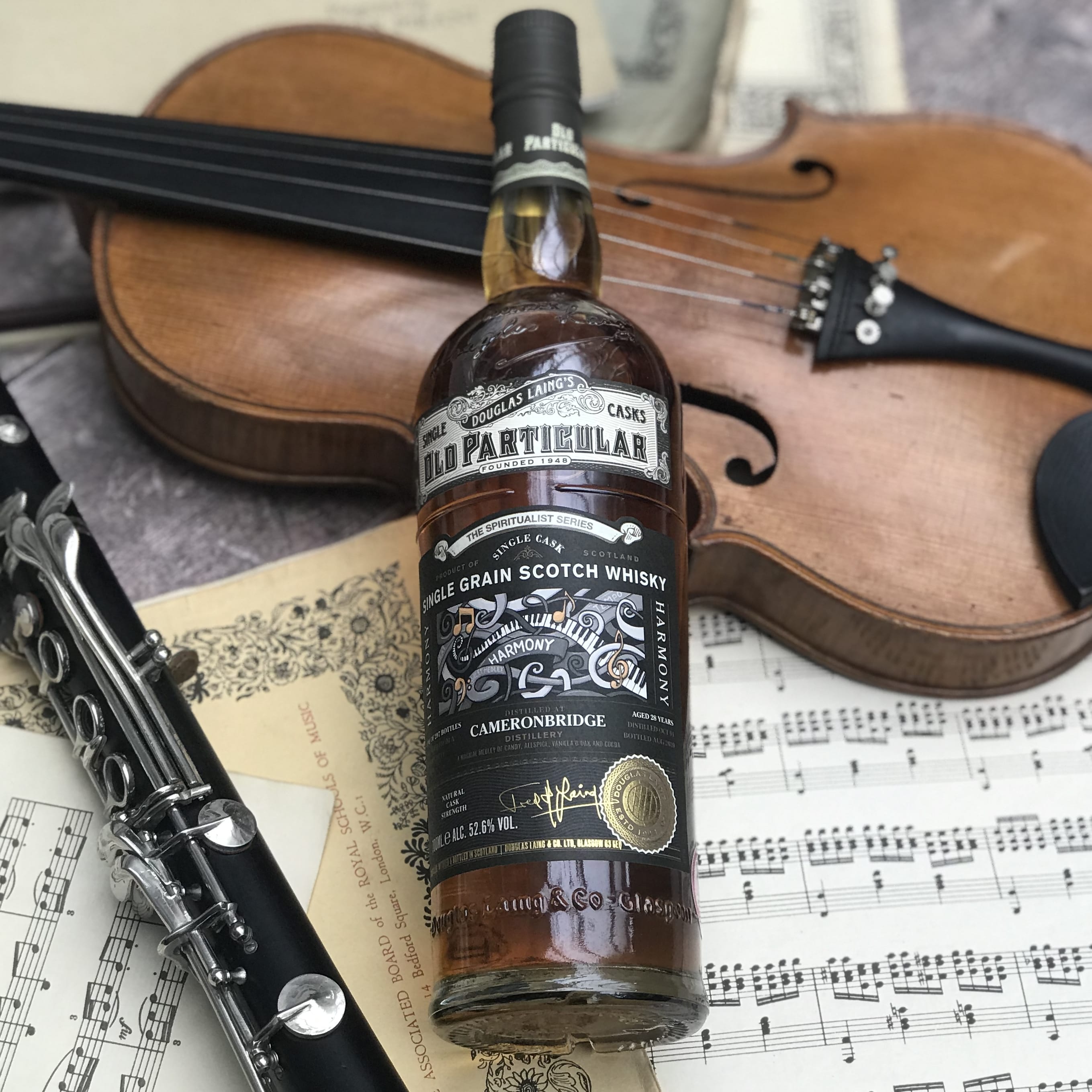 Douglas Laing Old Particular "Harmony"
Independent bottler Douglas Laing have released a new expression called "Harmony". Its a single cask, single grain, scotch whisky that is the second release of their Old Particular "Spiritualist" Series trilogy in 2020.
The Spiritualist Series was inspired by the "mindfulness" phenomenon and encourages Whisky enthusiasts to take some time out from the bustle of their daily lives and enjoy a moment of harmonious calm. If there's one thing we can get behind 100% its having a quiet half an hour over a dram!
The series was launched with an expression called "Balance", which was an Islay single malt, single cask, whisky. This second release, "Harmony", is described as "an uplifting single cask single grain whisky" with a "vanilla'd oak style" coupled with "sweet hard candy, warming allspice and rich cocoa". The grain whisky was matured in a single sherry butt for an impressive 28 years before Douglas Laing bottled it at natural cask strength of 52.6% ABV - natural colour and non-chill-filtered. Its priced at what seems a very fair £89.99 a bottle.
Cara Laing, Douglas Laing's Director of Whisky said: "I love Single Grain whisky so thoroughly enjoyed trying numerous samples for this latest release of our Spiritualist Series. I kept returning to this particular cask as we felt it was indeed a perfect harmony of oak and spirit character. After 28 years in a Sherry butt, you could expect the oak cask to dominate in terms of flavour, but the wood, time and the spirit have interacted harmoniously resulting in layers of flavours that come together beautifully."