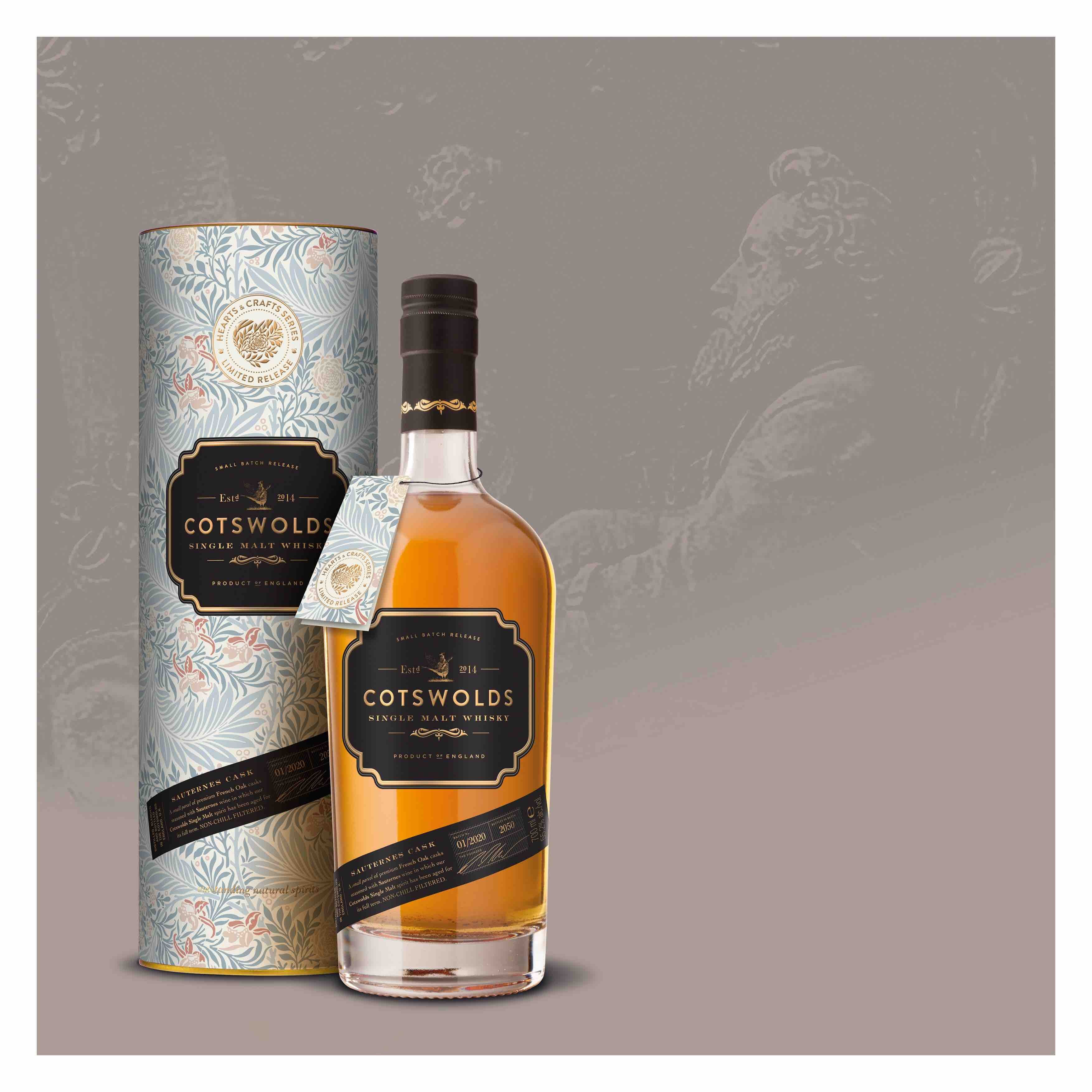 Cotswolds' Hearts and Crafts
The Cotswolds Distillery launched a new whisky called 'Hearts and Crafts' on St George's Day.  Cotswolds Hearts & Crafts Sauternes Cask is the first release in what will be a series of single malts inspired by the Arts and Crafts movement. With a limited edition run of 1,680 bottles, this is their first ever European Oak Cask expression.
The 'Arts and Crafts' movement was created in the late 19th century to champion traditional, simple, craftsmanship in what was an era of industrialisation and mass-production in Britain.  William Morris was one of the founders and leaders of this movement, which looked to reinvigorated traditional values and designs.  Cotswolds have taken inspiration both from the movement, and from William Morris's designs, for this range of whisky.
The distillery has laid down a store of special casks for their limited edition releases.  These include both European and American oak casks, seasoned with Sauternes, Pineau de Charente, Calvados, Rum, Port, Madeira, Banyuls, Vermouth and other interesting wines.
This particular whisky has been made using the Cotswold village's local water supply, which was filtered, soften and demineralised.  The Malt is Odyssey, which was grown on Cotswolds farms and then floor-malted at Warminster Maltings.  The yeast used in fermentation is a combination of Anchor and Ferments, a double-act chosen to ensure good yields and fruity flavours.  The whisky was then matured in French Oak barriques seasoned with Sauternes wine, with a selection of five casks used for this release.  Its bottled at an excellent 55.2% ABV.