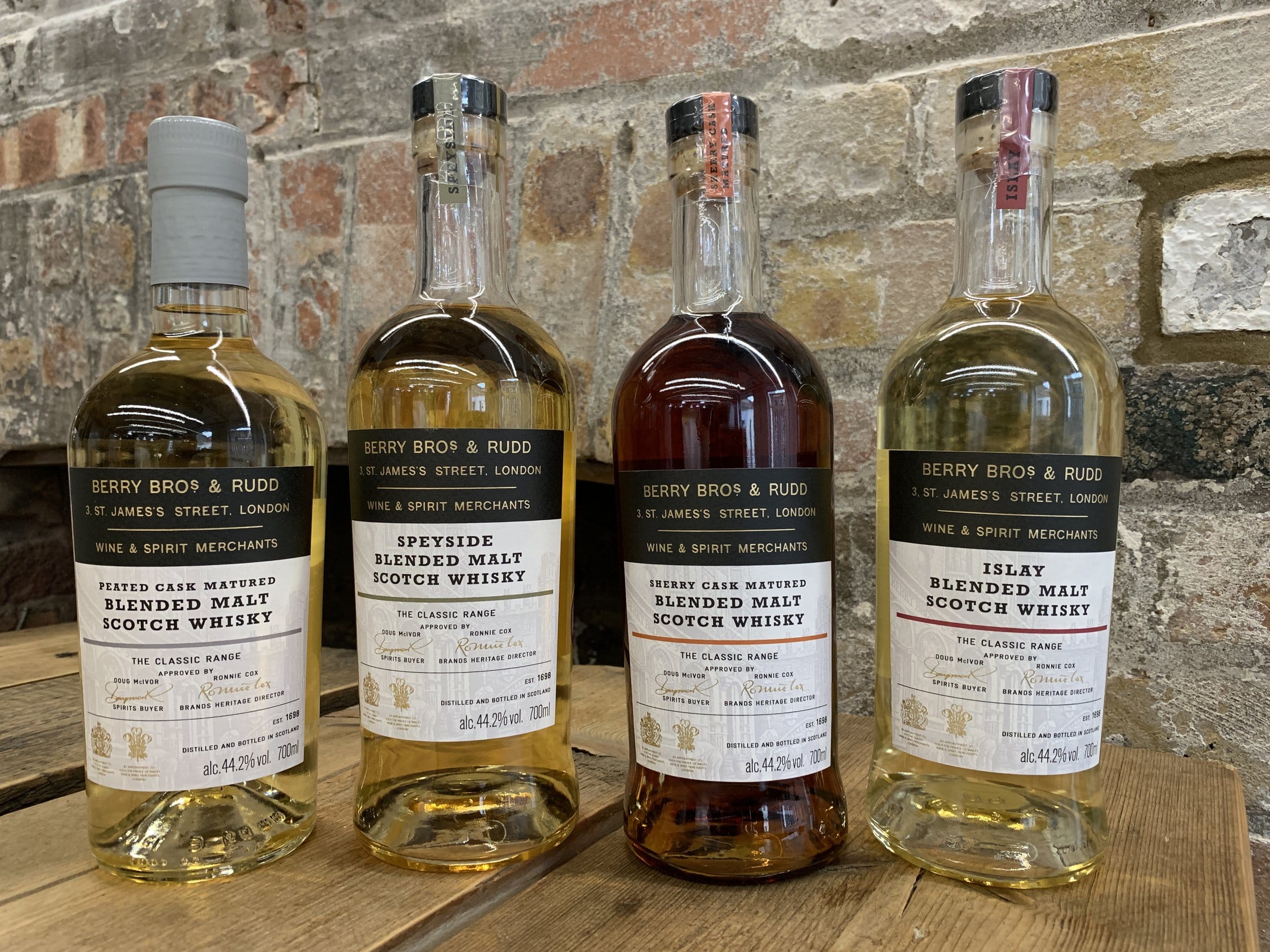 Is this the best value scotch whisky?
We think we might have found the best value scotch in an unlikely place. Great quality blended whisky, for an unbelievable price! 
They could be the best whiskey for beginners we've come across. It's Berry Bros & Rudd whisky. That's right, Berry Bros & Rudd whiskey! 
With two Royal Warrants and over 300 years of history, Berry Brothers & Rudd is Britain's original wine and spirits merchant. Family-owned and run, the company still trades from No.3 St James's Street, its home since 1698. The company combines independent spirit bottling expertise with access to the very best malts in Scotland. Its mission is to create a perfectly balanced dram to be enjoyed with family and friends alike. The Classic Range is a remarkable set of malt whiskies that epitomise the best of the four classic styles of Scottish Malt - The Regions of Islay and Speyside, and the distinctive cask styles of Sherry and Peat. Each expression is hand-selected at the peak of maturity by experts at Britain's foremost purveyor of vintage wines and spirits. 
This is not a single malt, it's a vatted malt. Well, actually it is four that give a fantastic case-study in what whisky should taste like. They have: 
Classic Sherry Cask Matured Blended Malt Scotch Whisky 
Classic Peated Cask Matured Blended Malt Scotch Whisky 
Classic Speyside Blended Malt Scotch Whisky 
Classic Islay Blended Malt Scotch Whisky 
That's right, they do two types of peated whiskey! And in trying these two styles side-by-side you start picking out the nuances - medicinal Islay peat versus rich herby heather peat from the Highlands.
This notion of trying whiskies side-by-side is what makes this range from Berry Bro's such a good starting point for beginners and the whisky-curious.  You can pour yourself an affordable dram of each, and sit with them lined up in front of you - testing them, comparing them, contrasting them.  That has to be the best way to understand four of the key flavour profiles you can find in Scotch.  
To learn more, watch our interview with Ronnie Cox, Brands Heritage Director at Berry Bros and an all-round gentleman.