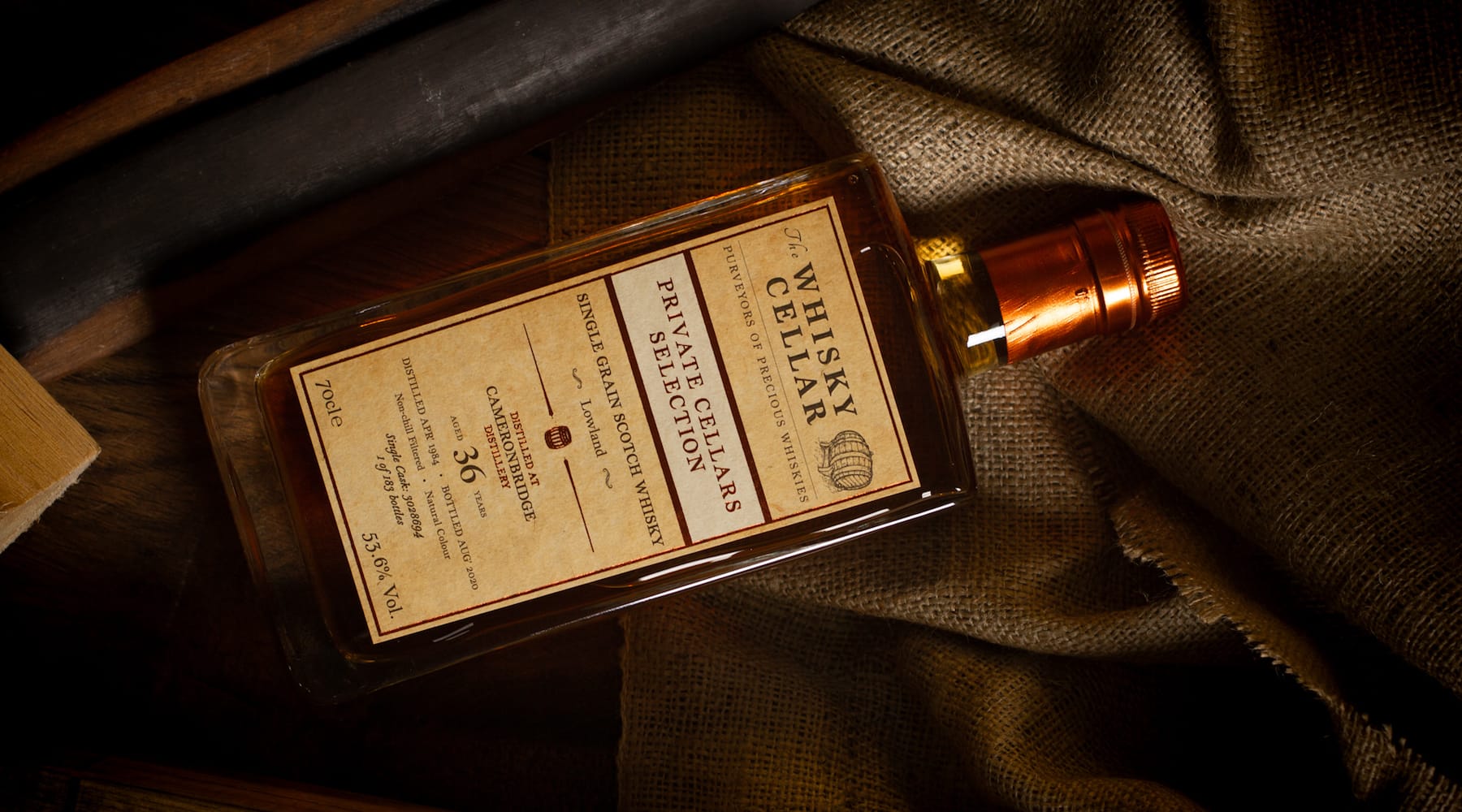 The Whisky Cellar Releases Second Set Of Single Cask Whiskies
One of our favourite independent bottlers The Whisky Cellar, has announced an exciting new outturn of their 'Private Cellars Selection' whiskies.
This latest batch of six releases, which is made up of five single cask single malt Scotch whiskies and one blended malt Scotch whisky, is headlined by a rare hogshead cask, distilled at the Jura distillery in 1990.
This outturn is the second batch from The Whisky Cellar, after their inaugural batch of 10 Private Cellars Selection whiskies in 2020, which included a 1995 Glenallachie and a 1996 Invergordon, along with the first of its 'House Malt' concepts.
The second outturn of The Whisky Cellar Private Cellars Selection releases includes:
Jura 1990 – 30 Year Old Single Malt – 46.4% - 163 Bottles
The Speyside 1998 – 22 Year Old Single Malt - 52.8% - 103 Bottles
Caol Ila 2012 – 8 Year Old Single Malt Madeira Finish – 56.2% - 201 Bottles
Benrinnes 2007 – 13 Year Old Single Malt Bourbon Finish – 56.7% - 149 Bottles
Balmenach 2013 – 7 Year Old Single Malt Tawny Port Finish – 54.5% - 97 Bottles
House Malt – Blended Malt 2011 Vintage Sherry Butt Matured – 57.1% - 699 Bottles
Commenting on the launch, Keith Bonnington, Founder of The Whisky Cellar, said: "Once again we have hit upon some amazing casks of Scotch whisky that we are excited to bottle and offer to our consumers. Our mission is to find whiskies that we love and bottle them to be enjoyed and appreciated. Every one of our single-casks will have passed our lips before we put our label on it".
You can find our current selection of The Whisky Cellar releases here.