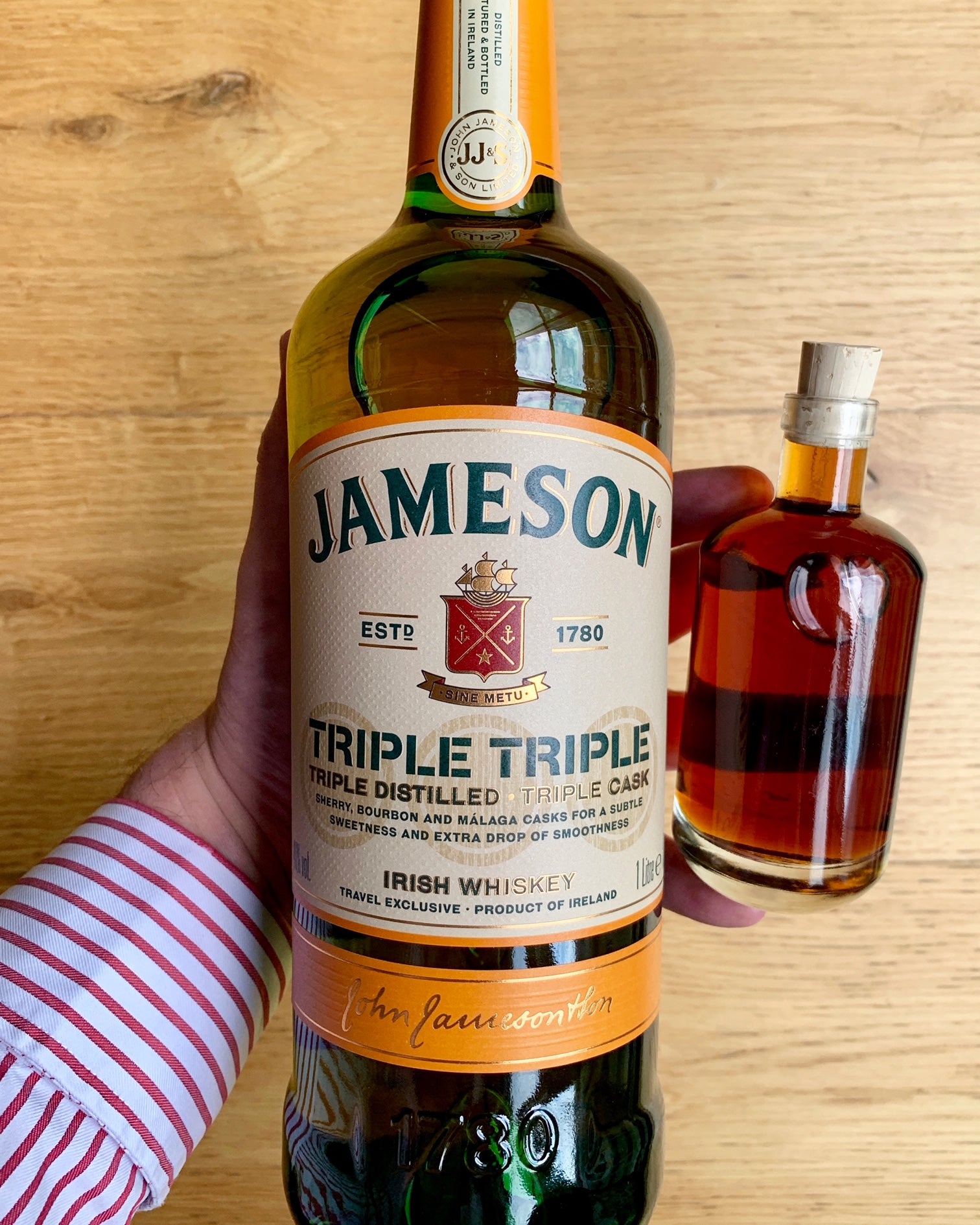 Jameson Have Tripled their Triple Irish Whiskey
Jameson Irish Whiskey have launched a new expression: Triple Triple. Available in global travel retail from July, this new expression looks to add a further layer of flavour onto this triple distilled liquid with triple cask maturation - making it a "triple distilled, triple matured" dram.
Made in Midleton Distillery, the Triple Triple has been triple distilled and blended from a combination of ex-bourbon and sherry casks with the addition of hand-selected casks that have been seasoned with a sweet fortified wine from Malaga. The Malaga cask contribution looks to add notes of citrus, orchard fruits and spice resulting in a whiskey that has a subtle sweetness and an extra drop of smoothness. Jameson Triple Triple is bottled at 40% ABV and available in 1L bottle from €32.
Billy Leighton, Master Blender at Midleton Distillery, commented: "At Jameson, we've known that good things come in threes ever since John Jameson set up his distillery on Bow Street in Dublin and introduced the world to triple-distilled Jameson Irish Whiskey. Jameson Triple Triple is no exception to this rule. Our single pot still and single grain Irish whiskeys have been further enhanced through triple cask maturation to create an exciting new taste experience."