Article: Douglas Laing launches Scallywag Chocolate Edition No.2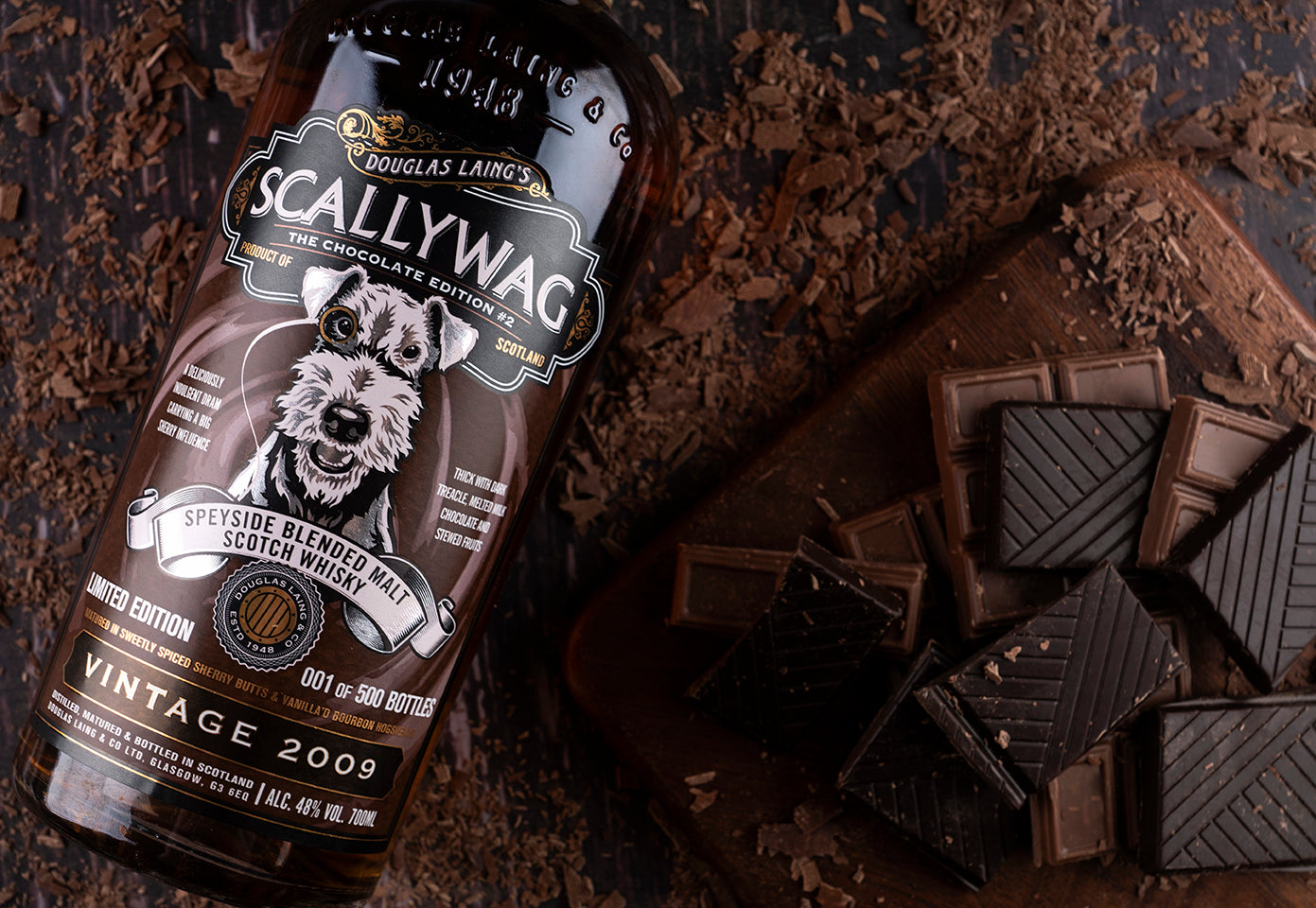 Douglas Laing launches Scallywag Chocolate Edition No.2
Two of my favourite things are whisky and chocolate; separately, and in particular together. So I'm intrigued to hear that independent bottler, Douglas Laing & Co. has launched Scallywag "The Chocolate Edition" #2 Speyside Malt ahead of World Chocolate Day on the 7th of July 2019. (There's a World Chocolate Day?!)
This whisky is matured predominantly in Spanish Sherry Butts for 10 Years, the resulting 2009 Vintage Whisky is described as having distinct tasting notes of melted milk chocolate, dark treacle and rich stewed fruits. Its a limited edition release with only 500 bottles available from Sunday 7th July.
Each bottle will bear a gold foiled label featuring the familiar Scallywag Fox Terrier against a background of melted chocolate and will be presented in a black printed bag. In line with the Douglas Laing philosophy to bottle Scotch Whisky "as natural as it gets", this release is offered at a high alcohol strength of 48%, aged for 10 years and without chill-filtration, which is always good to see.
Chris Leggat of Douglas Laing & Co. said, "Since the launch of Scallywag "The Chocolate Edition" in 2018, we have been inundated with requests for more! Edition number two features a unique marriage of heavily Sherried Single Malts from some Speyside's finest distilleries, specially selected for their indulgently cocoa-rich qualities. We had great fun and spent hours perfecting this product. The result is a seriously moreish dram and a great example of why blending Single Malts is really special."
Who's going to try and get a bottle of this scotch?!