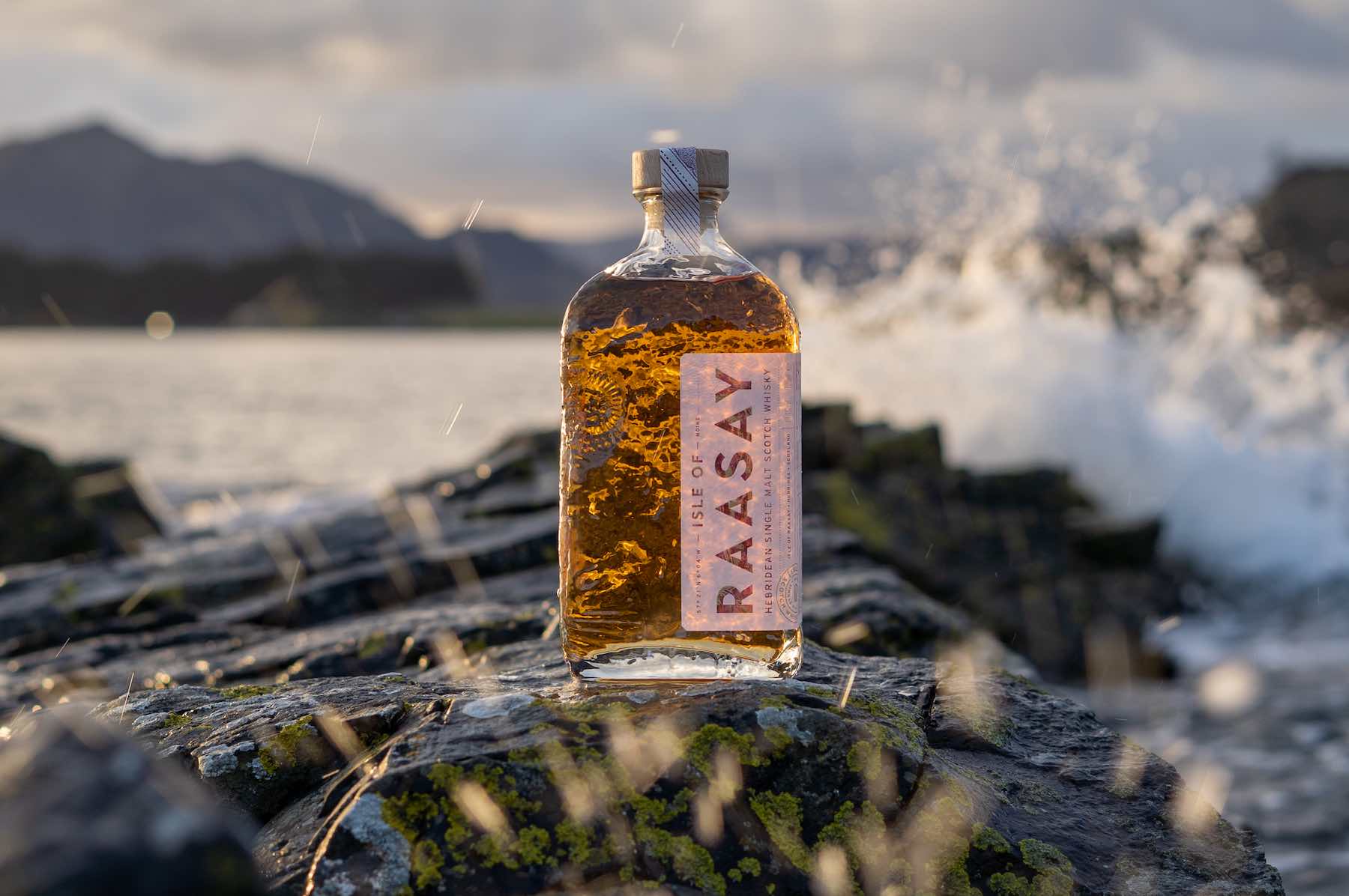 Isle of Raasay Single Malt Wins Scotch Whisky Masters 2021 Silver Medal
The signature Isle of Raasay Single Malt has been awarded a SILVER medal at the Scotch Whisky Masters 2021. 
The island distillery's signature release was competing against another 169 single malt Scotch whiskies from 45 different companies in the Highlands & Islands No Age Statement blind tasting category, which had more than double the number of entries as last year. This accolade comes ahead of the single malt's official virtual launch hosted live from the distillery with Whisky Writer Dave Broom this Friday (4th June 2021).
The Isle of Raasay Single Malt is elegant, lightly peated, with rich dark fruit flavours and maritime notes. It's bottled at 46.4% ABV, natural colour, non-chill filtered. Matured in six signature casks: peated and unpeated first fill ex-Rye Whiskey, Chinkapin oak and ex-Bordeaux red wine casks; the first of this cask combination in Scotch whisky history.  
Isle of Raasay Single Malt Tasting Notes:
Nose: Sweet, smoke. Wood smoke on sea air. Apricots, dried apricot, ripe apricots. Candied fruit, glace cherries.
Palate: Sweet spice, cinnamon, black pepper, blackcurrant, wood smoke. Heather, honey, salted caramel, sweet & salted popcorn, black cherry.
Finish: Dry, drying, long, hints of saltiness, faint wood smoke and dried fruit.
Pairings: Strathdon Blue, Raasay venison, Sconser Scallops, BBQ spare ribs, Glenshiel chocolates
Isle of Raasay Distillery Co-founder Alasdair Day said: "We are delighted to have picked up a Scotch Whisky Masters 2021 Silver award for our signature lightly peated Isle of Raasay Single Malt. It is such an exciting time for everyone at the Isle of Raasay Distillery as we look towards our virtual single malt launch this Friday 4th June, with whisky finally flowing on this island that's rooted in centuries of illicit distilling. We are so proud to be making our mark in the global Scotch whisky industry, while creating fantastic opportunities to work on the Isle of Raasay as we distil, mature and bottle every drop of spirit on the island."
With its sweeping views of the Isle of Skye's Cuillin mountains, stunning forest trails, secluded beaches, and iconic flat-topped peak offering dramatic views of Skye's famous vistas, Raasay is best known as the birthplace of celebrated Gaelic poet, the late Sorley MacLean, and Queen Victoria's first piper, Angus Mackay, and a hide out for Bonnie Prince Charlie following the Battle of Culloden. Isle of Raasay make Island whiskies.
The distillery's online ballot, to pick up one of 3,000 bottles, had over 17,000 entries. The remaining bottles of Isle of Raasay Single Malt are available from the distillery's shop on Raasay (one bottle per person), and will shortly be available via retailers around the world.