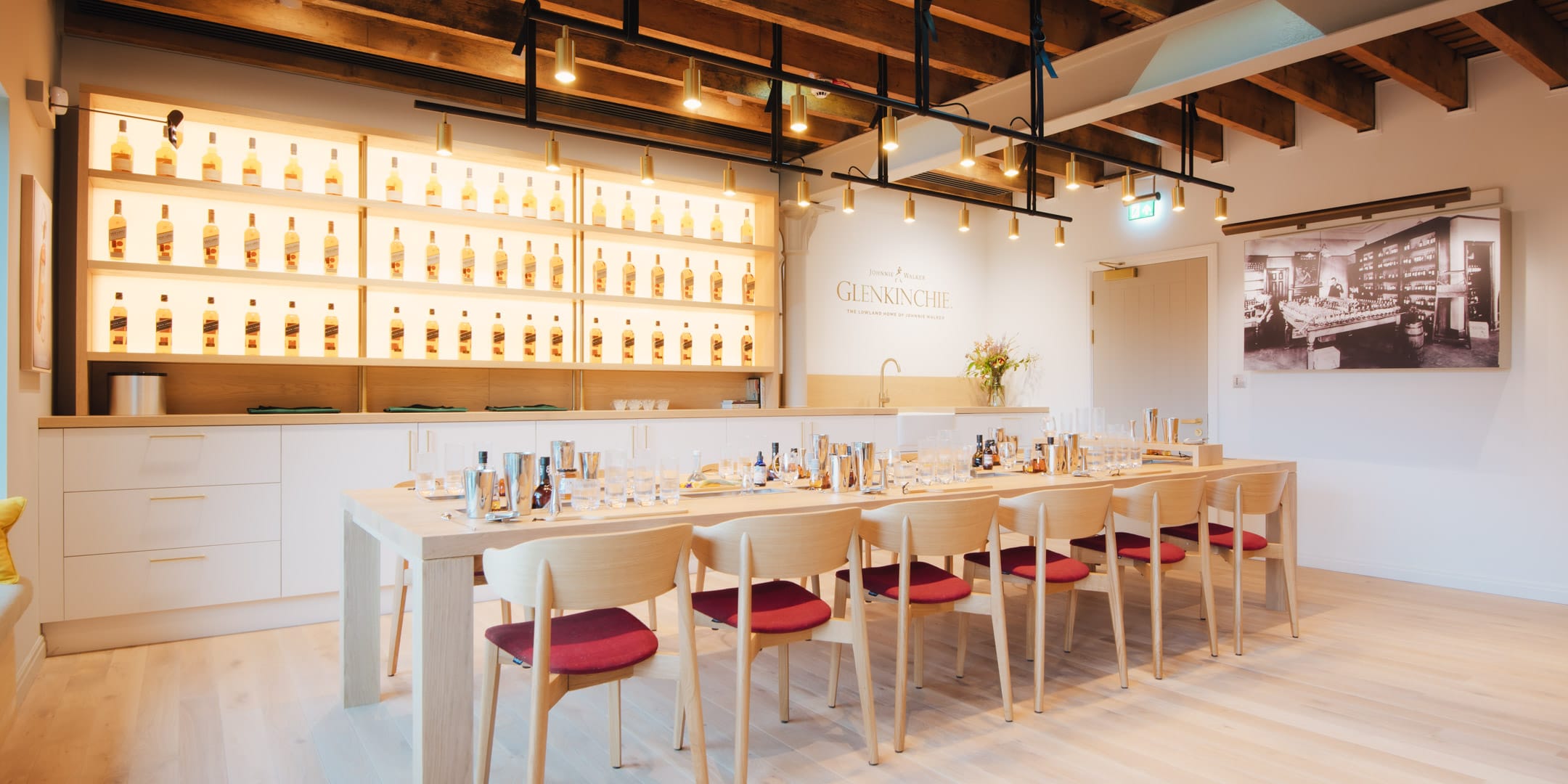 Diageo Announce Unique Glenkinchie Revamp
A new multi-million pound distillery
Diageo have announced the opening of a unique new multi-million pound distillery and garden visitor attraction at Glenkinchie near Edinburgh.
The single malt distillery in East Lothian – the region famed as the garden of Scotland for its quality food and drink produce - will open its gates to the public again this week after a major transformation of its visitor attraction as part of a £185 million investment in Scotch whisky experiences by Diageo.
Glenkinchie will be the Lowland Home of Johnnie Walker, the first of four corner distilleries around Scotland that will form an network of visitor experiences linked to the world's number one Scotch whisky and the new global centrepiece Johnnie Walker Princes Street attraction in Edinburgh, planned to open next summer.
The Glenkinchie Distillery attraction 
The Glenkinchie Distillery attraction is centred around a beautifully landscaped garden – carefully curated to reflect the stunning local rural environment – and an extraordinary immersive guest experience in the distillery's traditional Victorian red brick warehouses. 
Barbara Smith, Managing Director of Brand Homes for Diageo in Scotland, declared the new visitor experience open with the ceremonial planting of a tree to complete the garden and to represent the future growth of Scotch whisky and tourism. 
She said: "The opening of the wonderful new visitor experience and garden at Glenkinchie is the first step in our long-term £185million investment in whisky tourism in Scotland.We are acutely aware of the difficult times many people are going through, particularly our colleagues in the tourism and hospitality sector across Scotland. We know there's a long way to go and a lot of uncertainty ahead. Still, we believe in the resilience of our business and our communities, and we will be doing all we can through our investment to sow the seeds of recovery and future growth."
Ramsay Borthwick, Glenkinchie Distillery Manager, said: "Glenkinchie will give people a thrilling first taste of the new visitor experiences we are creating across Scotland. We will be offering people an experience like no other distillery in Scotland at Glenkinchie and that will be followed as we transform Clynelish, Cardhu and Caol Ila over the coming months, and as we build towards the opening of our global Johnnie Walker Princes Street attraction in Edinburgh next summer."
The new brand home will offer a range of specialist tours and events including a Glenkinchie Flavour Journey; Whisky in the Wild tour; Warehouse and Cask Tour; Flowers and Cocktails Class and a Behind the Scenes Tour and Tasting. Subject to government guidance on COVID-19, Glenkinchie will open to the public on Thursday 29th October. Tours can be booked online here.