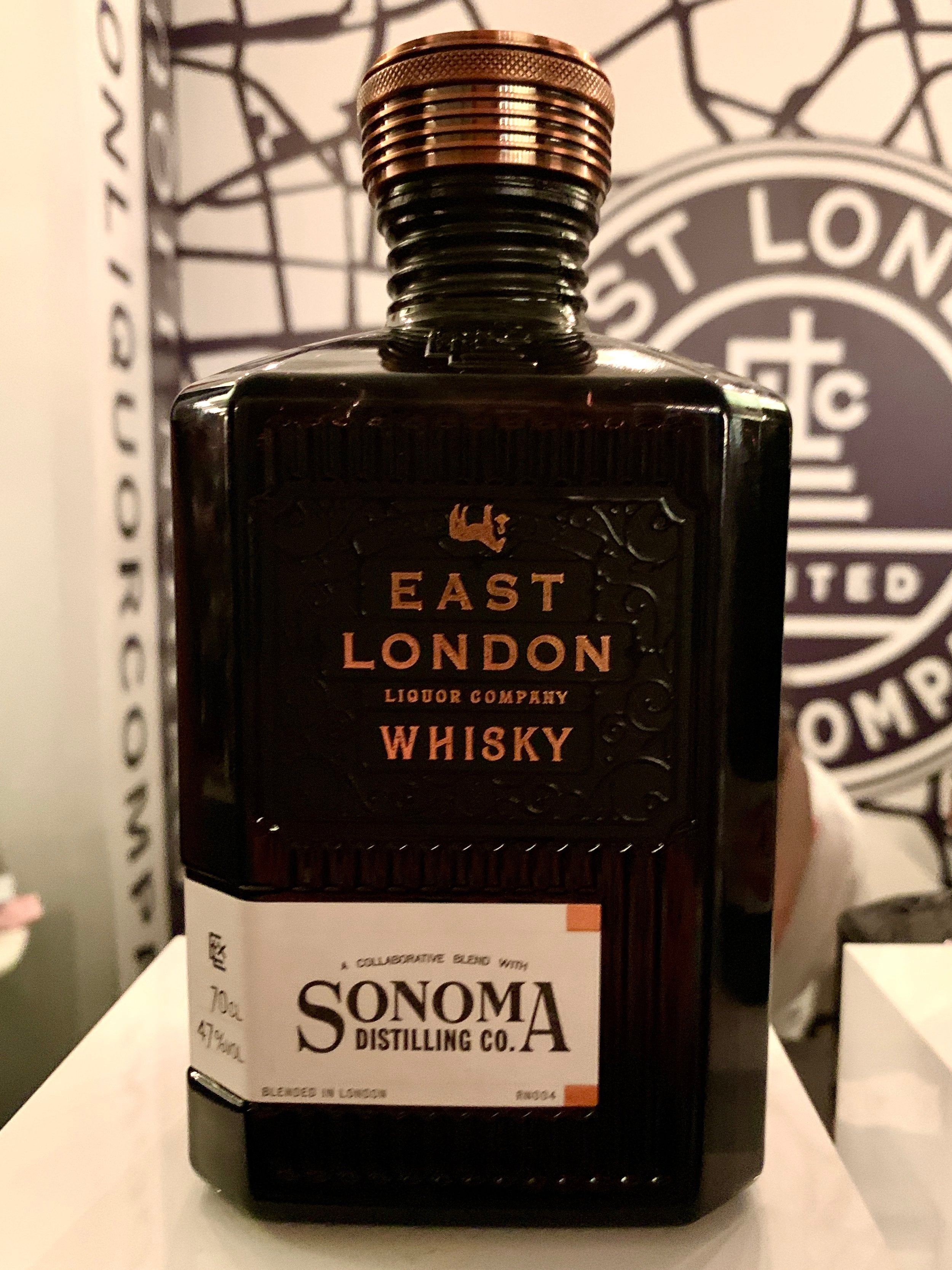 Three whiskies by East London Liquor Company
East London Liquor Company
East London Liquor Company have launched a hat-trick of new whiskies: their new East London Single Malt, a second release of their London Rye, and a collaboration blended whisky ELx Sonoma with Sonoma Distilling Company.
Andy Mooney, who is the Whisky Distiller at ELLC, said: "We're excited for not one, but three new whiskies to be hitting people's glasses at the same time. I like to say that, as a distillery, we're incredibly lucky to be making whiskies that we want to drink ourselves, and then getting to share them with the rest of the world so people can find their own perfect dram."
So, lets review these three new whiskies:
London Rye Whisky (47% ABV)
Matured first for a year in virgin oak, this rye whisky is  rested in ex-Sonoma and Kentucky Bourbon casks for two years before spending six months in an ex-peated cask and then finished in ex-Pedro Ximénez. On the nose there's salted toffee and chocolate with cherries, on the palate you get that peat coming through with leather and notes, and then a sweet finish with notes of ginger. 
East London Single Malt Whisky (47% ABV)
This whisky was  double pot-distilled, before maturing in ex-Bourbon and Rye casks from Sonoma and ex-Bourbon casks from Kentucky for a minimum of three years. On the nose you get chocolate, hay and milk biscuits, on the palate more milk biscuits with some nuts, and then on the finish green vegetables.  
ELx Sonoma Blended Whisky (45.5% ABV) 
This blend is a collaboration between ELLC and Sonoma, based on ELLC's London Rye which has been aged and finished in a range of casks, including ex-peated, PX and Oloroso casks, and blended with a range of Sonoma bourbons. On the nose, toffee, almonds and some hay, on the palate apricots, cherries, and pepper, and then a finish with notes of oat and corn. 
It was interesting to try these three whiskies side by side.  To my tastes, the collaboration with Sonoma was my favourite.  If you'd like to try these for yourself they are available for sale now at a retail price around £75.