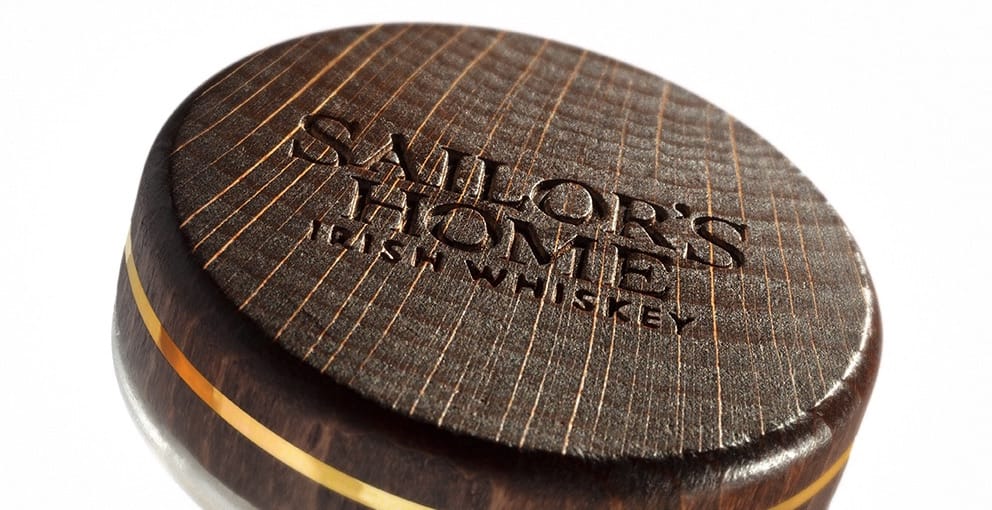 Review of Sailor's Home The Horizon Irish whiskey
I've recently had the pleasure of reviewing two of the three inaugural releases, The Journey and The Haven, from new Irish whiskey brand Sailor's Home. Today I'm going to take a look at the third release, which is called The Horizon. 
The Horizon is made up of selected Irish malt and grain whiskeys carefully chosen by Sailor's Home's Master Whiskey Maker Dr Jack Ó'Sé. The whiskey was first matured for 10 years in bourbon barrels before a finishing period in Barbados rum casks, to layer additional flavours.
Let's try the whiskey.
Tasting notes for Sailor's Home The Horizon
Colour: Pale straw. Holds a high tide mark on my glass, before multiple little legs slowly start to form and sink down the sides of my copita.
Nose: A delicate, floral nose with melon, vanilla, and citrus notes including lemon. A gentle, soft malt note in the back.
Palate: A light, smooth mouthfeel. Vanilla cream, more melon and lemon are joined by bananas. Perhaps a very soft vanilla fudge sweetness.
Finish: A medium finish which crescendos through that vanilla cream on the palate, to a little wood spice, and then leaves my mouth feeling refreshed and ready for another sip.
Review of Sailor's Home The Horizon
A delicate and refined whiskey that has a quiet confidence about it, perhaps Dr Jack's deft hand coming through. I thought this was a most refreshing and enjoyable whisky; one well suited to enjoying by itself, particularly on a warmer evening, or pairing with food - I bet this would go very well with a starter or desert. Well worth trying; and, if you'd like to do exactly that, then you can find Sailor's Home The Horizon here.
You can find out more about Sailor's Home in our Q&A here, and make sure you also check out The Journey and The Haven.