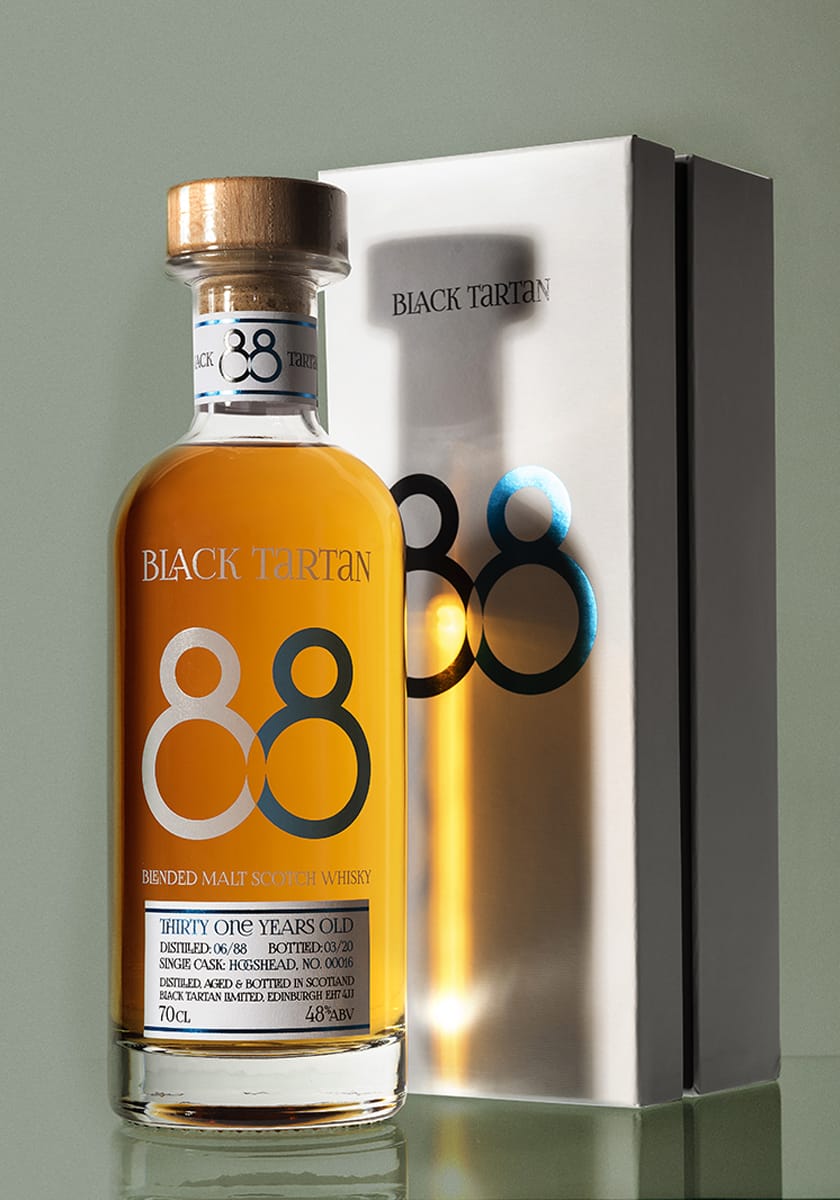 Black Tartan 88 Blended Malt Whisky Review
An introduction to Black Tartan 88
Black Tartan 88 is a new small batch blended malt. It's made from three Highland single malt whiskies (Macallan, Highland Park and Glenrothes) that were married together in a single hogshead way back in 1988. This makes the scotch 31 years old, an impressive age statement, with the 1988 vintage referenced in the bottling's name. Black Tartan 88 is a limited edition, with 337 bottles made at 48% ABV, unchillfiltered and natural colour.
Black Tartan 88 review
On the nose, Black Tartan 88 is smooth with no alcohol burn. It's sweet with fruity notes and a vanilla backbone coming through after three decades in wood.
On the palate, this blended malt whisky has most enjoyable notes of butter, sweetness in the form of brown sugar, old vintage oak, and some wood spice in the back.
And, consistent with good Highland scotch, the finish is long, warming and satisfying with notes of wood spice and more vanilla from the oak cask.
Buy Black Tartan 88
If you'd like to try Black Tartan 88 blended malt whisky you can find it on Skene Whisky for £248 a bottle (70cl).