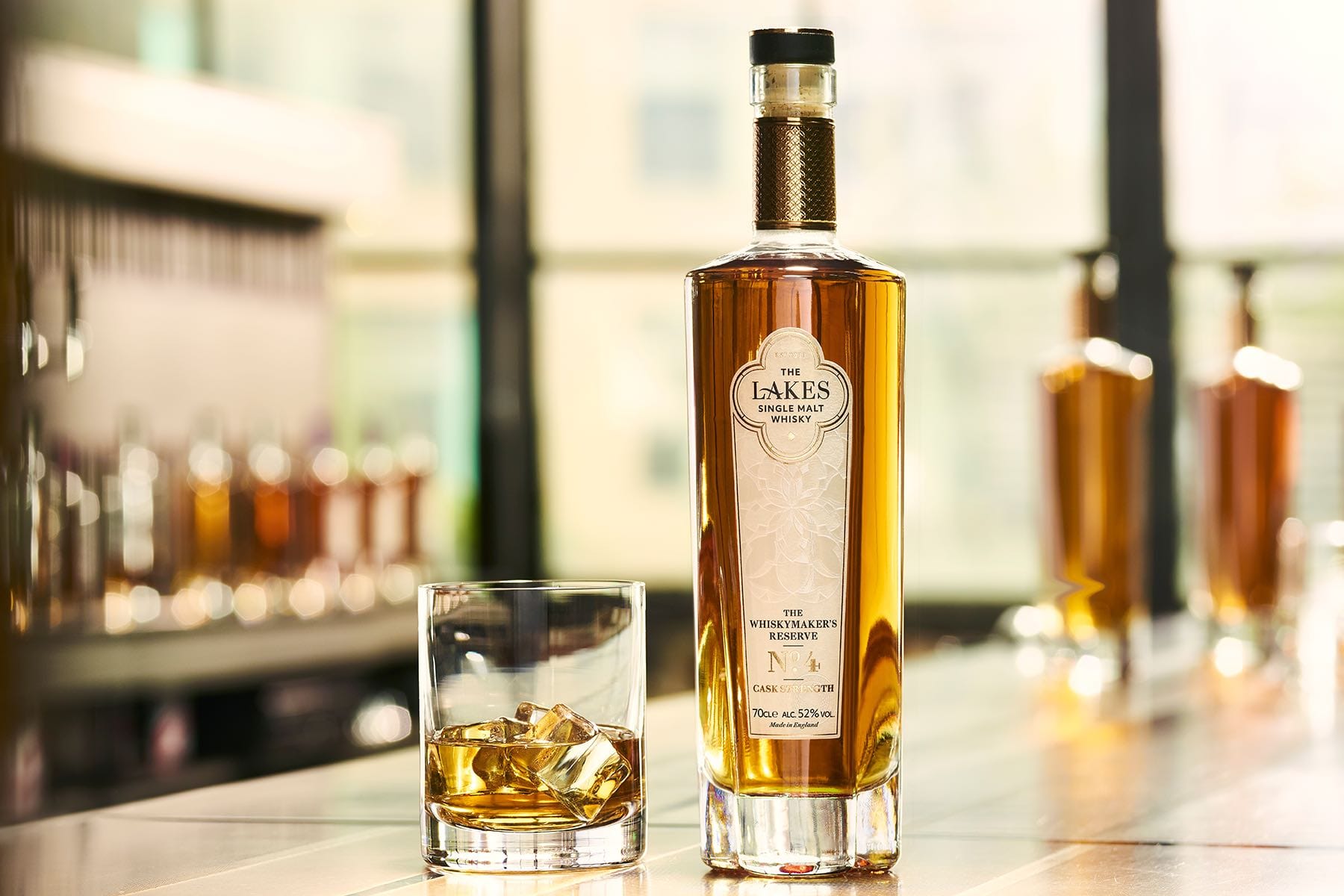 The Lakes Distillery Release Whiskymaker's Reserve No.4
Following now sold out Whiskymaker's Reserve No.1, Whiskmaker's No.2, and Whiskymaker's Reserve No.3, English whiskymaker The Lakes Distillery have released their latest single malt whisky, The Whiskymaker's Reserve No.4. An evolution in the journey to define their sherry-led house style of whiskies, the new whisky is an artistic exploration of maturation and blending. Balanced and complex, it is a single malt whisky matured in the finest, meticulously sourced Oloroso, PX and red wine casks, comprising Spanish, American and French oak.
At 52% ABV and bottled at natural colour, The Whiskymaker's Reserve No.4 has the same sherry led, wood forward and flavour packed characteristics of previous releases, with a more restrained, sophisticated, and almost Moorish influence.
The Lakes Distillery's whiskymaker is Dhavall Gandhi, who said, "From the American and Spanish oak casks, big notes of Manuka honey, sun-dried dates, and roasted cashew nuts lead to layers of dried fruit, nuts and spice, with an indulgent velvet-cream finish. One of our most complex yet approachable whiskies in the series to date, this is a well-balanced and contemplative whisky, ideal to enjoy after dinner or with good friends."
The Lake District has long been a crucible for creativity, a place in which the imagination can flourish, and it's no different for The Lakes Distillery. Taking inspiration from the UNESCO World Heritage Site where their distillery has been built within a 160-year-old farmstead on the banks of the River Derwent, the idea of distilling being distinct individual elements is not how they look at making whisky. Rather they view whisky making as being one long continual process where everything is interlinked. Change one element and the effect will change everything else. Only by understanding how flavours are created throughout the whisky's journey through the distillery can the whiskymaker fully comprehend the possibilities. That is why, unusually, Dhavall Gandhi is actively involved at every stage. It is holistic whisky-making, to ensure every flavour possibility is achieved.
If you'd like to try this whisky then you can buy The Lakes Whiskymaker's Reserve No.4 here and you can find out more about The Lakes Distillery here.