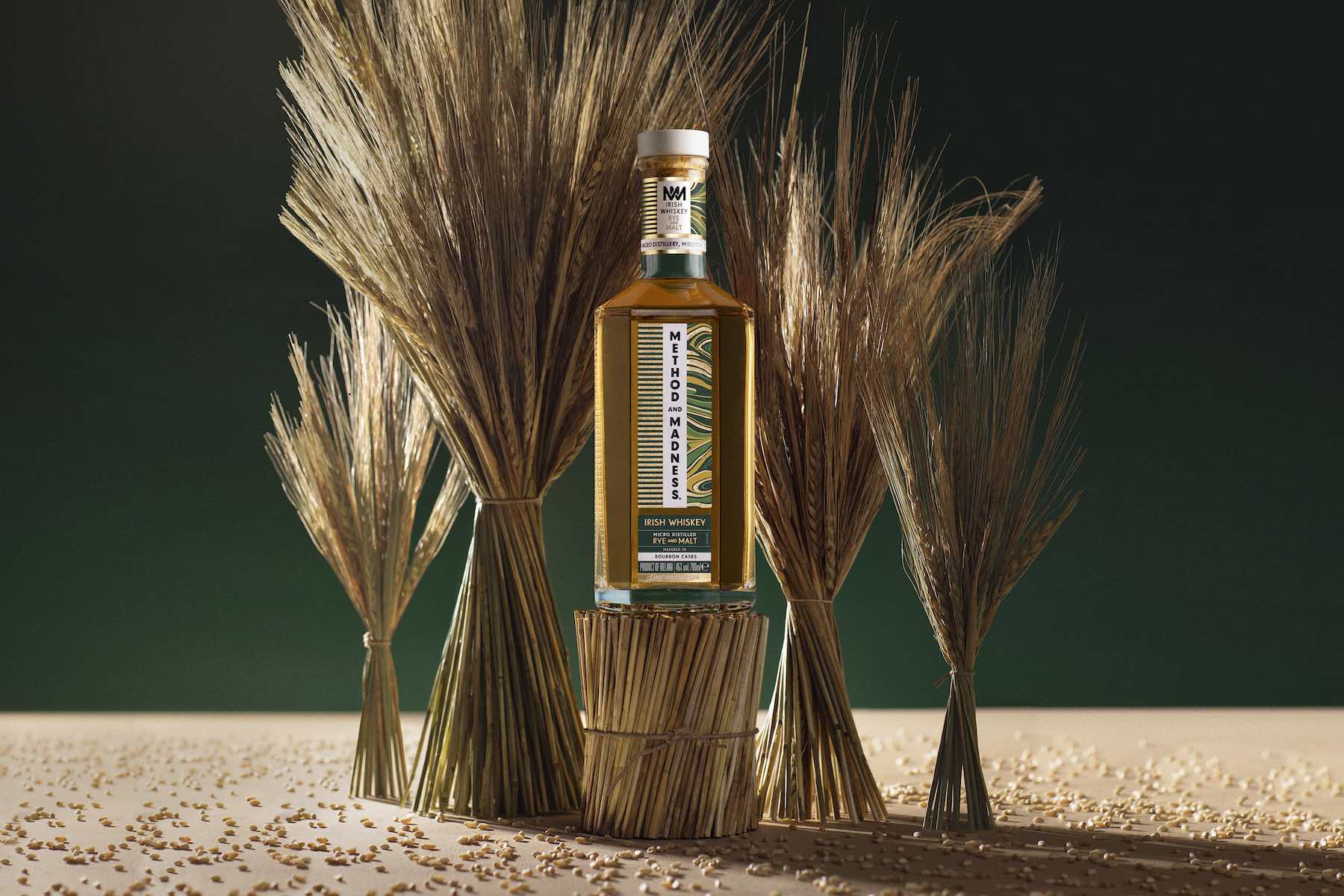 Method and Madness Rye and Malt Irish Whiskey
Irish Distillers have launched Method and Madness Rye and Malt. This is the first aged distillate created at the new innovation hub, the Micro Distillery.
The Method and Madness journey began six years ago when the Micro Distillery opened its doors. They have a mission to support the resurgence of Irish whiskey. They draw on research into wood influences and cereal mixes, historic mash bills from the archive, and their curiosity. The personal notebooks of John Jameson III dating back to 1857 were a particular inspiration. They record the inclusion of rye in various mash bills.  
This Rye and Malt whiskey has been created by Distiller Katherine Condon. Katherine first joined Irish Distillers on their Graduate Distiller Programme in 2014. The whiskey represents the young team's relentless approach to trial and error. Their aim was to create a whiskey that paid heed to tradition, while searching for something new. They first experimented in the lab to discover the ideal ratio of 60% rye to 40% malt. They then used the Micro Distillery's manual processes to trail varying rates of reflux and distillation. The double-distilled mash of rye and malted barley was finally left to mature in ex-bourbon American oak casks. It's bottled at 46% ABV. 
Method and Madness Rye and Malt is a distillate-driven Irish whiskey. The use of rye with malted barley amplifies the whiskey's spectrum of flavours and aromas. It evokes notes of lemon balm, white pepper, chilli flakes and toasted wood with a lingering finish of spiced fruit.  
Method and Madness Rye and Malt Tasting Notes:
Nose: Lemon balm, floral lavender, clove spice.

Palate: White pepper, chilli flakes, toasted wood.

Finish: Fading fruits, lingering spice, cereal malt and barley.
Katherine Condon said: "It has been an honour to be part of the Micro Distillery team from 2015 to today. And, to share the first ever drops of whiskey produced there with the world. We were inspired by the innovators in Irish whiskey who came before us. In turn, we have questioned tradition and challenged convention. We've driven Irish whiskey forward for a new generation of creators and consumers."  
Eva O'Doherty is the new Distiller at the Micro Distillery. She adds: "While this whiskey has been maturing, we have not rested on our laurels. We have continued in earnest to experiment with new mash bills. It is a great privilege and responsibility to help shape the future of Irish whiskey. Method and Madness Rye and Malt represents the first in our pipeline of innovation."
If you'd like to try Method and Madness Rye and Malt, it'll be available from September 20th for 95 Euros.