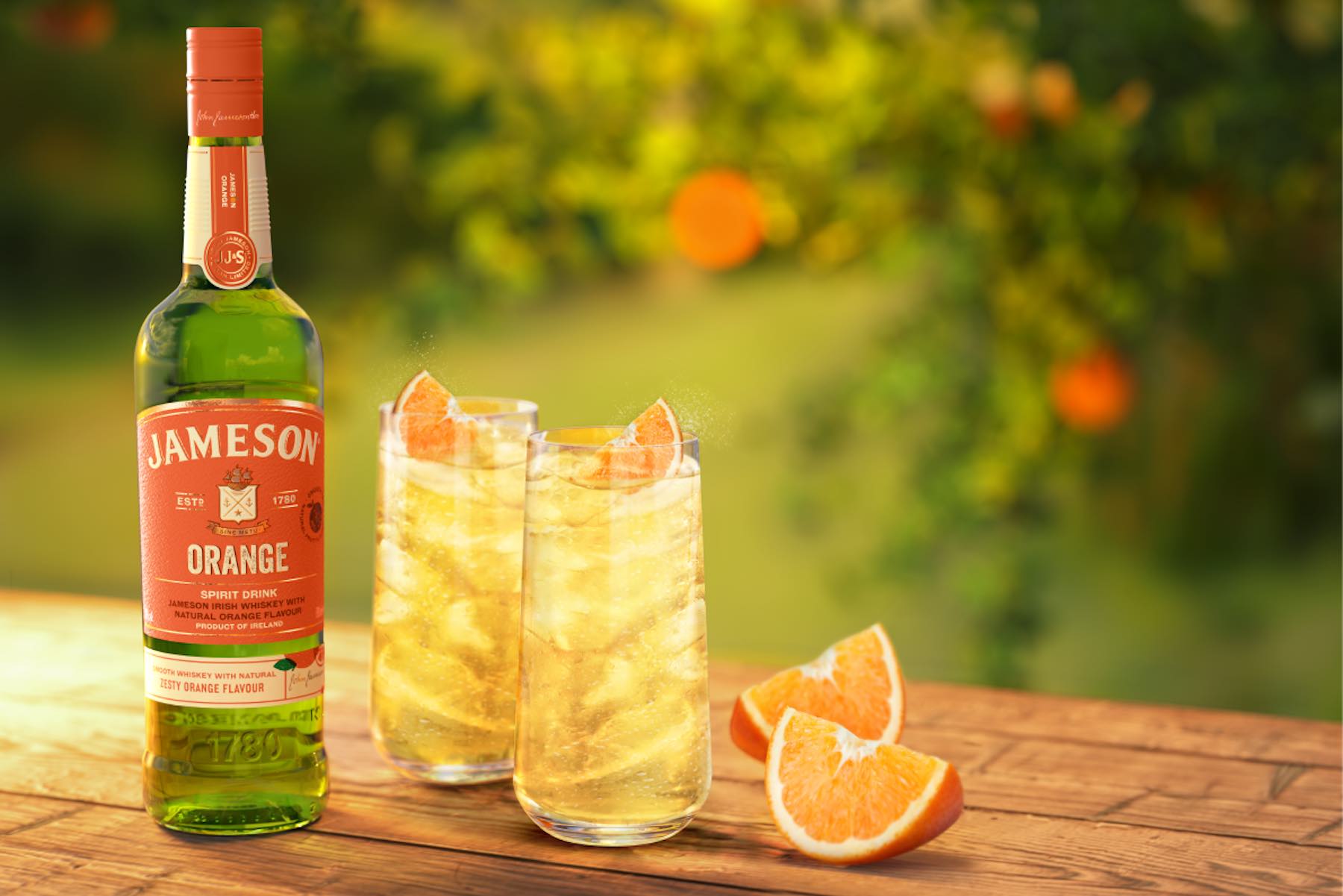 Jameson Orange, A New Flavoured Spirit
Jameson has added a new orange spirit to their core range. It's inspired by the classic whiskey cocktail, the Old Fashioned. An Old Fashioned balances whisky forward flavours with sweeter orange notes.
Jameson Orange combines their triple distilled Irish whiskey with natural orange flavours. The resulting spirit is smooth, zesty, a tad sweet, and balanced. It's bottled at 30% ABV.
Flavoured whiskeys and spirits are growing in popularity. Jameson Orange aims to tap into the opportunity for quality flavoured spirits. It arrives on shelves in the UK from August 2021. Russia follows in November, and the US in 2022.
Jameson Orange Official Tasting Notes
Nose: Well balanced aromas of zesty peel and juicy orange citrus fruits. Sweet whiskey undertones.   

Palate: Delicate, smooth and full mouthfeel. Distinctive notes of orange zest as well as spicy, nutty, sweet vanilla.

Finish: Clean finish with a sweet orange aftertaste.  
Brendan Buckley is International Marketing Director at Irish Distillers. He said: "The concept behind Jameson Orange was to create a product which would appeal to a growing audience of flavoured spirits fans. It draws on the quality and integrity of our award-winning Irish whiskey. Jameson Orange is inspired by a classic whiskey cocktail. Like Jameson Cold Brew and the forthcoming Jameson Lime & Ginger. We're confident this focus on taste and quality will appeal to a broad audience of whiskey fans, bartenders, and spirit drinkers." 
Kevin O'Gorman is the Master Distiller at Irish Distillers. He said: "Taste is at the heart of every sip of Jameson produced. Triple distilled whiskey like ours involves a careful, crafted process. One perfected over hundreds of years. This innovation builds on that craft. We're proud to share this well balanced and zesty creation with new and existing whiskey fans." 
If you'd like to try Jameson Orange it will be available in the UK for around £24 from August 2021