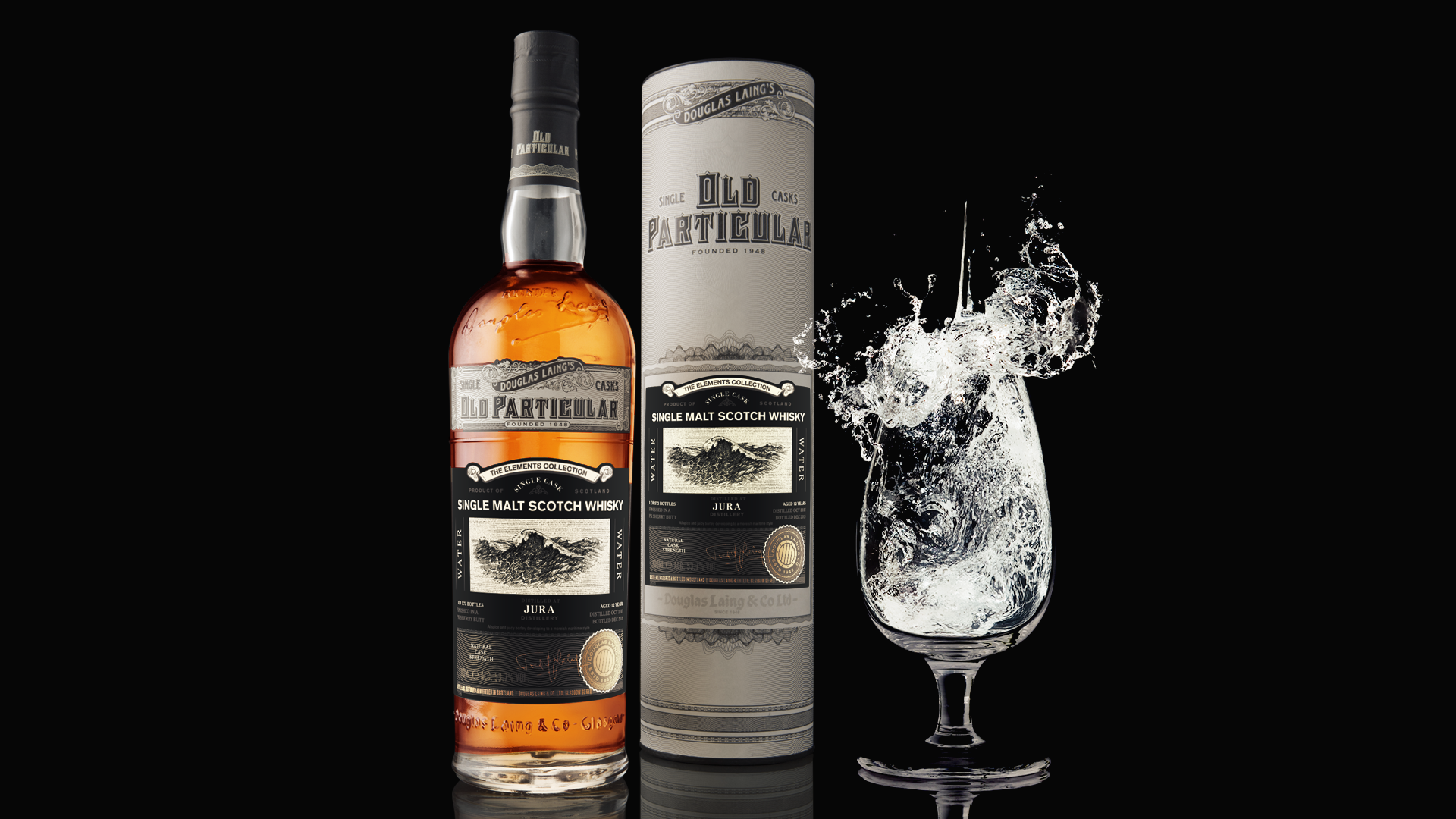 Douglas Laing Jura 12 year old "Water" Edition
Douglas Laing have launched the final whisky in their Old Particular "Elements" series, the Jura 12 year old "Water" edition.  The Elements series is made up of limited edition single cask releases, and was first announced in 2019.  As the title suggests, the series marks the four key elements of earth, air, fire and water, and how each of these elements contribute to scotch whisky. 
This "Water" edition completes the line up that already includes Craigellachie 12 Years Old "Fire" edition, Cameronbridge 27 Years Old "Air" edition, and Caol Ila 8 Years Old "Earth" edition.
The final edition was finished in a Pedro Ximénez Sherry butt, adding warming notes of winter spice and chewy toffee to the naturally salty, maritime Jura whisky. This expression has been bottled at natural cask strength and, in line with Douglas Laing's philosophy, without colouring or chill-filtration.  
Each of the four elemental bottlings has specially-designed labels, with artwork that corresponds to the element they represent.  In this case, the Water edition features crashing waves in honour of the wild waters surrounding the Isle of Jura.
Director of Whisky and third generation in the family business, Cara Laing, said: "Our Old Particular Elements Series celebrates the natural elements that, combined with human care and attention, produce the Scotch Whiskies that are celebrated the world over. Our cask selection for the Elements Series seeks to embody each of the Elements individually, with the maritime qualities of this particular cask neatly personifying the small but mighty Isle of Jura and its surrounding wild seas."