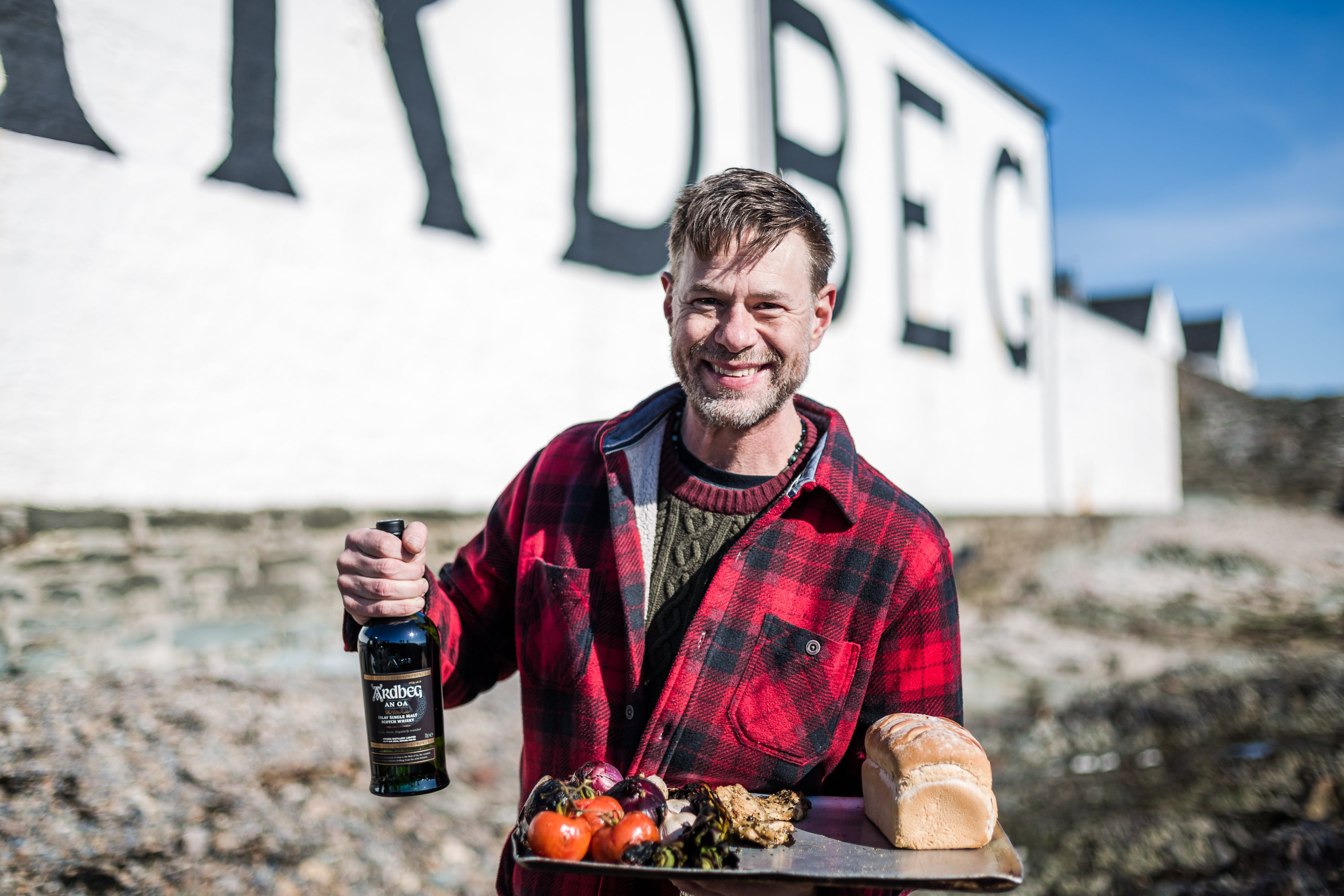 Its the BBQ season, right? Well, whats better than a BBQ and a dram of smokey Ardbeg? Rhetorical question, we know that sounds epic.
Ardbeg Distillery has joined forces with DJ BBQ this summer to bring big, smoky flavours to backyard BBQs around the globe. DJ BBQ (what a name) is a certified pit-master, and has worked with Ardbeg to create 'The Smoke Sessions', an online series which offers a guide to epic barbecue food paired with smoky whisky cocktails.
Giving Ardbeggians everywhere the chance to take their BBQ to the next level, The Smoke Sessions will see DJ BBQ (aka Christian Stevenson) apply the fundamental Laws of Smoke, Wood & Heat to perfect BBQ dishes and drinks created using Ardbeg Ten, Ardbeg An Oa and Ardbeg Wee Beastie.
DJ BBQ said: "My smoky barbeque recipes share so many characteristics with the flavours of Ardbeg whisky, and they complement each other perfectly. The laws of wood, heat and smoke are so important to barbecue and single malt alike, and once mastered, you'll become a barbeque boss!
"The taste of braided beef fillet alongside an Ardbeg Ten Old Fashioned is just awesome, and a sip of hot Wee Beastie punch with a slow smoked pork shoulder is unrivalled!"
"Remember, patience is key to maximise that wonderful flame-grilled flavour, it's only done when it's done. The Ardbeg Smoke Sessions series will show you that it's easy to go beyond the realms of basic barbecue burgers with a little creativity and a ton of smoky goodness!"

You can watch each episode here:
Law of Heat
DJ BBQ starts his smoky flavour lessons with dirty cooking: a braided beef filet straight on the coals and makes an Old Fashioned whisky cocktail with Ardbeg 10-Year-Old. 
Law of Smoke
DJ BBQ brings out his smoker to make a pulled pork shoulder basted in Ardbeg Wee Beastie for an extra smoky flavour kick. A Wee Beastie Hot Punch cocktail tops it all off.
Law of Wood
Wood is a smoky flavour ingredient. On Islay, DJ BBQ cooks salmon, unleashing the sugars from an Ardbeg whisky cask. A Bloody Mary cocktail inspired by An Oa completes the food adventure. Join Ardbeg and DJ BBQ (Christian Stevenson) as they celebrate their mutual insane commitment to smoky flavour.