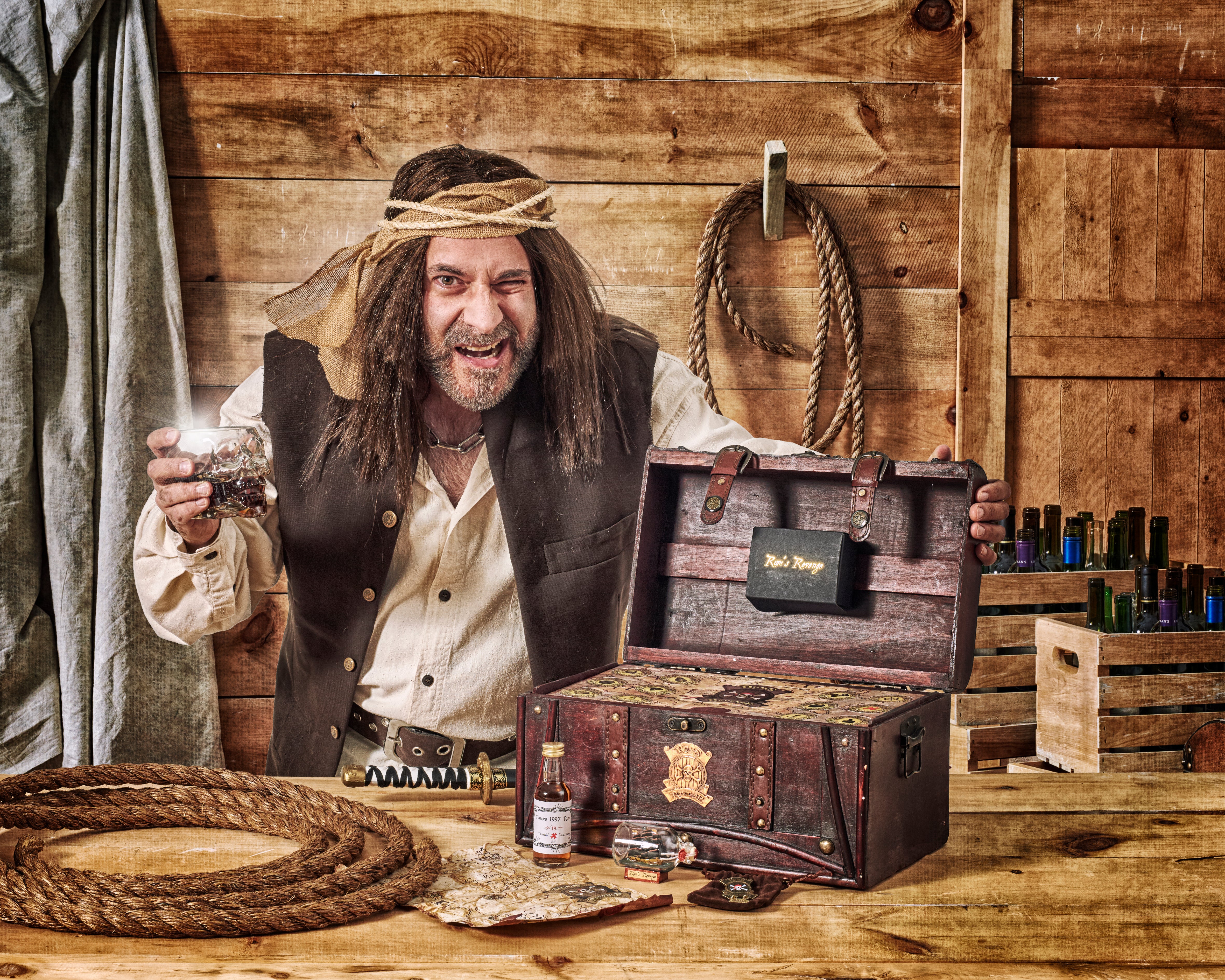 Top 7 Best Father's Day gift ideas!
Do you need some last minute gift ideas for Father's Day 2020? Or are you simply looking to get yourself a treat?! Here are top seven gift ideas for whisky loving dads.
A subscription to The Dram Team whisky club
This is a Father's Day gift idea that will keep on giving all year long: a subscription to The Dram Team whisky club. The Dram Team bring out-of-the-ordinary whisky tastings right to your dad's door. Each box includes five 25ml samples, a sixth 10ml sample of a super premium whisky, and tasting notes for all six drams; you can read our review of one of their recent tasting sets here. They have a variety of subscription models for you to choose from, including: one-month; quarterly; half-annual; and, annual. And the great news is that TopWhiskies' readers get 20% off their first box! Check out The Dram Team here.
A unique Single Cask whisky
Your dad is unique - right? So why not get him an extra special, intrinsically limited edition, single cask whisky.  The Whisky Cellar are an independent bottler that bottle superb casks one at a time, keeping their whiskies at cask strength, non chill filtered and natural colour.  We're big fans of The Whisky Cellar, they have a range of great whiskies to choose from, different styles and different budgets. You can find the full Whisky Cellar range here.
A rum tasting set from Secret Spirits
If your dad loves whisky there's a very good chance that he'd love premium single cask rums as well. Single cask rums, much like their whisky counterparts, are different from the usual rums you might find on the supermarket shelf. Completely different. Secret Spirits have a fantastic rum sample set that would be perfect for Father's Day, giving your dad 12 delicious 50ml rum samples to explore and enjoy - all presented in a fun Pirate's theme (even dads have an 'inner kid').  Find out more about Rum's Revenge here.
A monthly delivery from Summerton Club
A subscription to the Summerton Whisky Club is a gift that keeps on giving, with a unique bottle of delicious whisky delivered to your dad's door every other month. They're one of our favourite clubs. Not only are you going to earn serious bonus points on Father's Day itself, but every time a Summerton delivery arrives at his house you'll be very much in your pop's good books. Each delivery costs £50 (in other words, £50 ever other month); you can buy either a £50 voucher, a half year subscription (£150), or a full year subscription (£300). Find out more about the Summerton Whisky Club here.
Regional waters to pair with cask strength whisky
If your dad loves whisky maybe he's already got a lot of bottles. Maybe he's got too many bottles! And perhaps you're looking for something a bit different, yet still related. Uisge Source is a regional water set that is tailor made to pair with cask strength whiskies from the major scotch producing regions. These are perfect as they will allow your dad to reduce the strength of high alcohol whiskies with spring water that's local to where the whisky was distilled in the first instance; ensuring the perfect flavour profile. Find our Uisge Source range here.
Glenmorangie Quinta Ruban scotch
Glenmorangie is a really good reference point, particularly for dad's embarking on their whisky journey. Glenmorangie were pioneers of cask finishing, and getting your dad to compare one of their cask finishes with their 12 year old original (very easy to find in supermarkets) should give him a lot of fun. We'd suggest Quinta Ruban; its is a bold and velvety 14-year-old Highland whisky, with flavours of Seville orange and dark chocolate. A great example of Glenmorangie's maturation approach, which in this case is initial maturation in bourbon casks, followed by a finish in ruby port pipes and barriques from Portugal. Buy Glenmorangie Quinta Ruban here.
Ardbeg An Oa Islay whisky
An Oa, which is one of Ardbeg's permanent expressions (they also do limited editions, like Ardbeg Blaaack) is named after the Mull of Oa in the south west of Islay where the distillery is situated. The whisky is well rounded from time spent in the bespoke oak Gathering Vat where whiskies from several cask types - including; sweet Pedro Ximénez; spicy virgin charred oak; and intense ex-bourbon casks, amongst others, mingle unhurriedly. The result is a dram with smoky power, mellowed by a delectable, smooth sweetness and a truly untamed single malt. Perfect for those dads who prefer a more peaty, smoky dram. Buy Ardbeg An Oa here.
To all the dads, granddads, and father figures out there: Happy Father's Day!