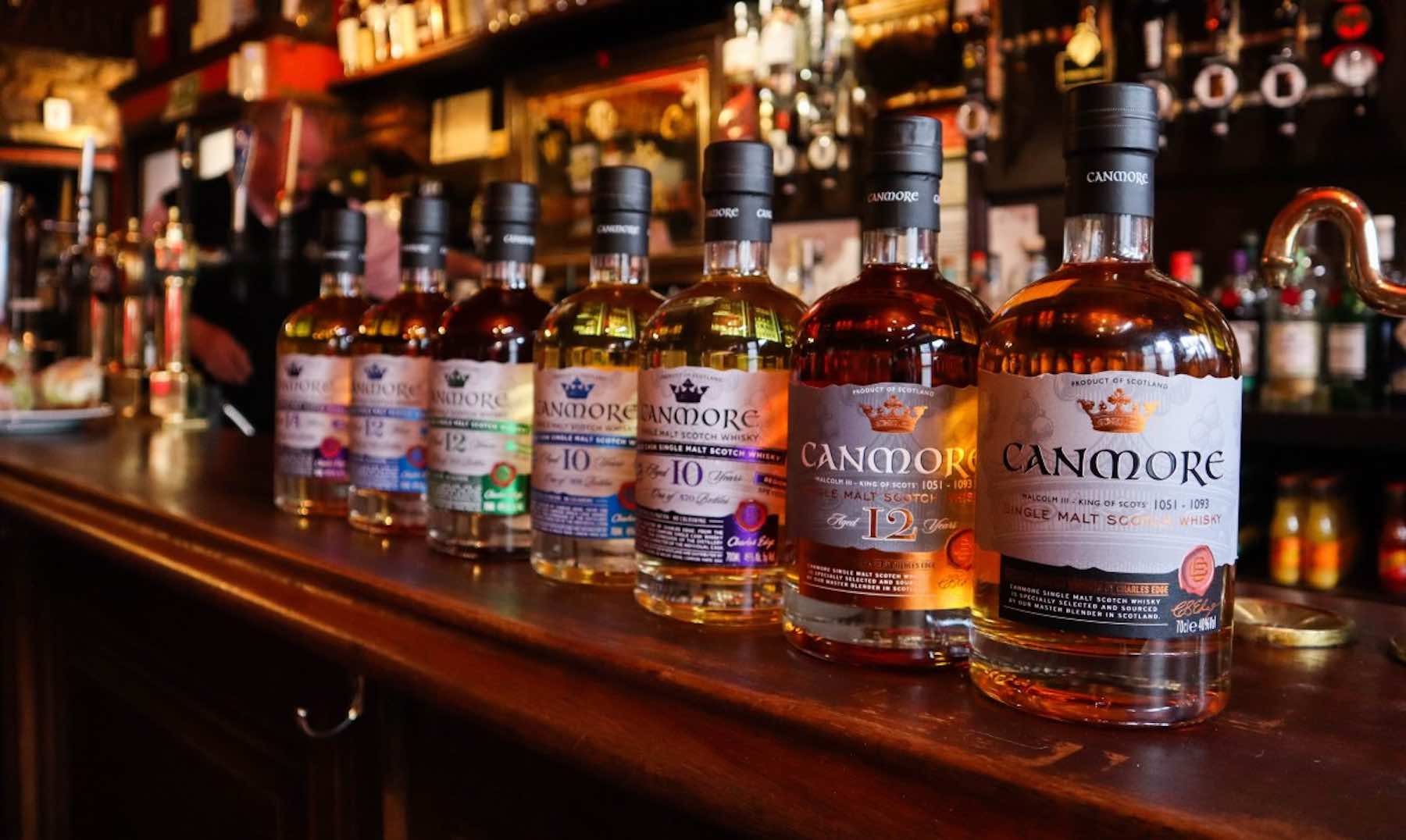 Getting to know Charles Edge, Founder of Canmore Whisky
Hello, I am Charles Edge, and I love the world of spirits! I have grown up, learnt and specialised in it. It is a fabulously complex world of constantly moving and changing tastes, experimentation, and endless creativity.
I spent my informative years in spirits working for Louis Dreyfus in Paris in the 90's. It was here I learnt the secrets behind the production, supply and marketing the world over of every spirit imaginable and how to trade in it. However, in 1999 I sought to practice what I had learnt by setting up my own business. After a few years I realised, although not a company household name, from behind the curtain, we were in fact supporting the emergence of many different spirit brands and keeping large parts of the world happily supplied with a wide range of spirits, whiskies, rums, tequila, brandies, you name it!
With this in mind, and my knowledge of different distilleries across the world, I endeavoured to search out the best of what I believe is out there and bring it to you. To think this through I locked myself away in the office 'mood room 'and threw ideas around, sketched shapes on pads and listened to a lot of Blur.
I wanted people to trust me so I put my name on it, I agree it may seem a little arrogant, but I did not want to hide behind a company name I wished to put it out there with my stamp on it. I have drunk, blended, single malt, bourbon, ryes, Canadian, Japanese, Swedish, Indian, Irish, English whiskies the world over and enjoyed their distinct regional flavours that mark it out as special and peculiar. Yet, I believe passionately that Scotland truly produces the best style of whisky in the world, so I wanted to start there. With the company name, and spirit focus in mind how was I to sell it?!
Research took time. Getting to know the consumer is difficult, more so today than ever! The speed at which brand loyalties change influenced by people seemingly without more knowledge that how to post things on social media but followed by millions is extraordinary, but we move with the times! Yet, when condensed down and noise removed, what consumers really wanted was the real thing: Genuine top quality British spirits bottled in UK, sold by a passionate advocate from the UK, with strong British branding.
And so in late 2016 I emerged from my self-enforced creative hibernation with a clear plan in my mind to create a range of spirits that followed 3x key principles:
The spirits must be made in the UK using traditional methods and reflect the finest of British craft.
Must be the best examples for the price positioning and need to be proven thus in different competitions.
Engage and focus on taste and quality not on over developed marketing or packaging. They must be honest – start with this first.
After a period of advice and sample seeking, my team and I found and selected the first six whiskies which would become the Scots Gold and Canmore whisky ranges. Then, shortly after a journey to Iceland, the Gin would be decided upon (another story!).
It has not been an easy few years and launching in the current market has been fraught but I believe when you try any of my spirits you will appreciate the work and passion involved! I have always said there is nothing better than a damn good drink in the company of friends and family and I am delighted that my spirits offer just that.