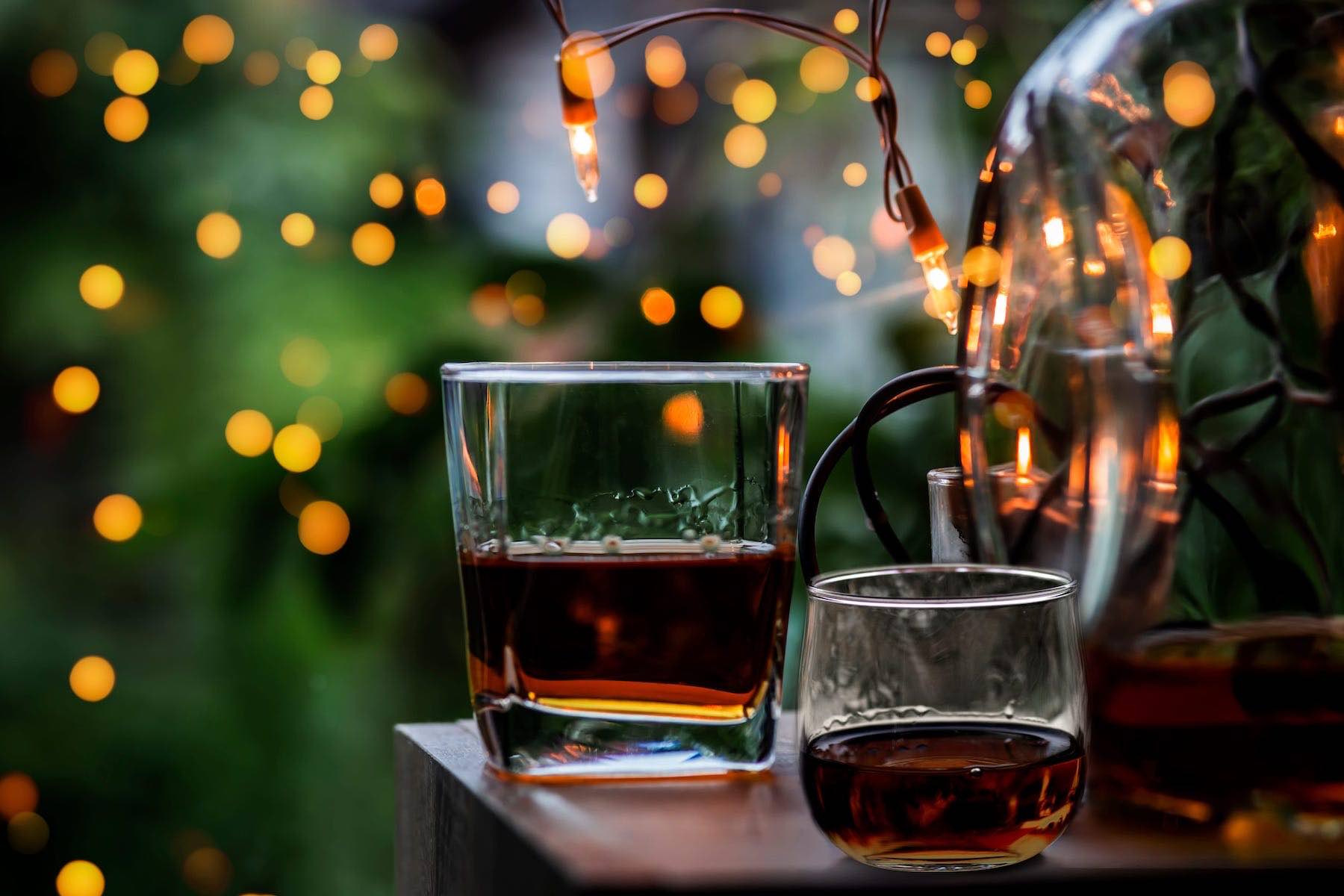 Best whisky gifts for stocking fillers, Christmas 2021
Christmas is fast approaching. So I thought a few gift ideas might be helpful. Here are my top ten stocking filler gifts for whisky lovers, all £30 or less, and all easily available in the UK.
1: The Dram Team tasting set
The Dram Team is one of my favourite whisky subscription clubs. You can gift someone a regular whisky tasting, delivered to their door once a month. But a great stocking filler would be their Cask Magic tasting set. It includes six great whiskies:
Fettercairn - Aged 12 Years

Jura - Rum Cask Finish

Mackmyra - Gruvguld

Compass Box - The Story of the Spaniard

Cotswolds Distillery - Peated Cask

The Whisky Works - 20 Year Old Speyside
This tasting set normally costs £34.99. But, it's on sale at the moment for £27.99, which includes postage. A bargain, and a great present. Find out more about Cask Magic here.
2: Secret Spirits Tasting Set
Secret Spirits make brilliant tasting sets. They specialise in unique whiskies. So there are lots of limited editions, single cask releases, and indepedent bottlers. This tasting set includes five 50ml measures (that's a double dram). It's a mystery pack, so you get a surprise with each box. And, one of the whiskies is 30 years old - what a treat! You can get this whisky tasting set for £29.95 here. Or, if you want to mix things up, they have a rum tasting set for £24.95 here.
3: Uisge Source Spring Water 
Uisge Source is a great gift for anyone who drinks cask strength whisky. Uisge Source bottle spring water from private sources in the three major scotch producing regions of Scotland: Highlands, Speyside, and Islay. These spring waters share the same makeup as those used to distill the regional whiskies. This makes the water perfect for reducing the ABV of cask strength whiskies. They're £9 each, and come with a pipette to add just the right amount of water. Choose the spring water to go with their favourite whisky, or get one of each; Highlands, Speyside, and Islay
4: Malt Whisky Yearbook 2021
The Malt Whisky Yearbook by Ingvar Ronde is an annual tradition for whisky lovers. The 17th edition has up-to-date information on more than 400 whisky distilleries. It includes articles written by whisky experts, details of great shops, websites and new releases. There's a chapter about Independent Bottlers, and tasting notes on 250 whiskies. You can buy Malt Whisky Yearbook 2022 here for £14.95.
5: Glencairn Whisky Glasses
Glencairns are a great gift if you're buying a Christmas present for someone who is getting into whisky. Glencairn are the classic whisky glasses. They're designed to focus the whisky's aromas in the neck of the glass. This makes it easier to nose (smell) the whisky. You can buy a set of two Glencairn whisky glasses for £13.54 here.
6: A notebook to write tasting notes
Many whisky lovers enjoy recording their tasting notes as they sample a whisky. It gives them a record for the future - what they've tried, what they liked. And, committing notes to paper can be a way to train oneself in analytical tasting. There are a few options on the market, this tasting book here for £3.92 is great value.
7: Glencairn accessories
Glencairn glasses are famous in the whisky world, being the go-to classic whisky glass. I actually have one of their lapel pin badges (£2.40), which is rather fun when I go to whisky shows and the alike. Glencairn also make a pair of cufflinks and earrings (both £20.00) - perfect for any dapper whisky lover. Find out more over at Glencairn.
8: Chocisky Chocolates To Pair With Whisky
Whisky and chocolate are a perfect pairing, and a treat any time of the year, but especially at Christmas. Chocisky have a range of speciality chocolates. They pair perfectly with whiskies from the 6 Scotch regions, plus Japanese and Welsh whiskies. The chocolates come in a nice presentation tin which contains around 50 to 60 tasting discs and costs £8.00 each. Visit Chocisky to find out more.
9: The Whisky Galore! Film on DVD

Based on the infamous 1941 true story, Whisky Galore! is a charming story of a close-knit Scottish island community who relieve a sinking cargo ship of cases of whisky during wartime scarcity. You can buy Whisky Galore! on DVD here for £5.73, making it a great stocking filler. Perfect to put on the telly in the evening, with a relaxing dram in hand.
10: Whisky Lover's Jigsaw Puzzle
Imagine it's a cold winter's night. It's wet and windy outside but you're snug at home next to the fireplace. You're enjoying a dram of your favourite whisky, and whiling away the evening completing a jigsaw puzzle. Sounds pretty perfect right? This jigsaw features hand illustrated artwork of whisky related ingredients, cocktails and tasting notes and shows the key whisky regions of Scotland. It comes packed in a whisky bottle style tube and includes a matching poster. Get the whisky lover's jigsaw puzzle here for £15.60.
Whatever you choose, I hope you and your loved ones have a wonderful Christmas. Stay well, and here's to 2022.
Slainte, Ed