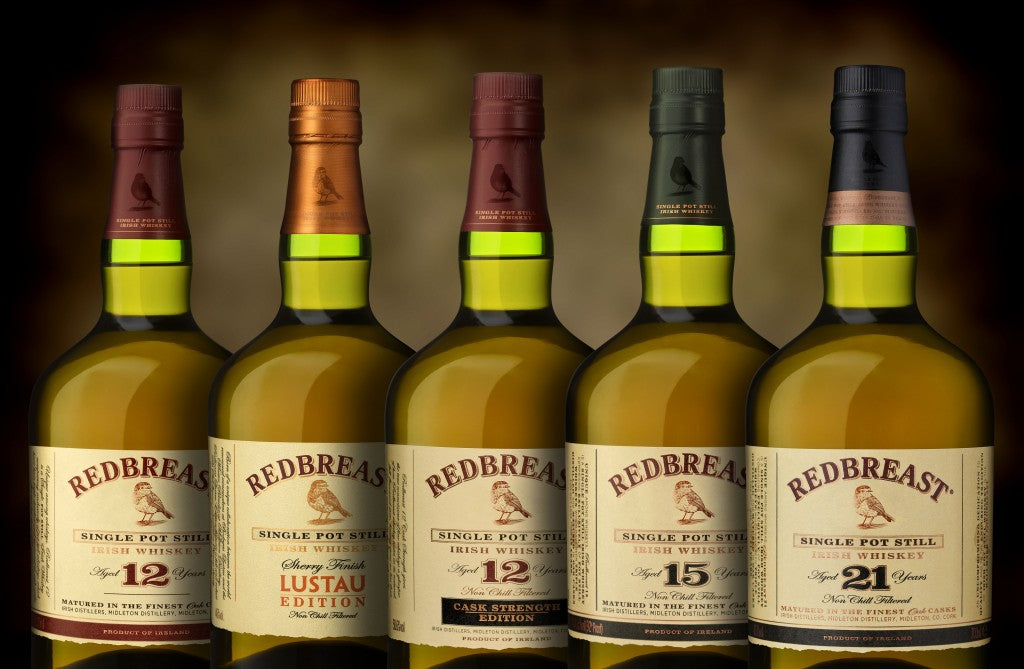 10 Surprising Irish Whiskey Facts
For St Patrick's Day, we've got 10 surprising facts about Irish Whiskey! And we're doing a Redbreast whiskey giveaway! 
We're giving away the entire Redbreast Whisky range! 
What do you think about when you think of a distillery in Ireland? Do you think it only produces triple distilled blended whiskey from Pot Stills? Do you think of single malt from Ireland? Well, you should! In this video we dispel some Irish Whiskey myths and give you 10 Surprising Irish Whiskey Facts. 
There are some terrific Irish whiskies out there that you really should know about: 
Midleton (not Middleton) 

Teeling 

Bushmills 

Cooley 

Jameson 

and of course Redbreast, quite possibly the perfect Irish Whiskey!
Watch our video here to learn about the facts behind Irish whiskey, and hear how you can win the Redbreast range!