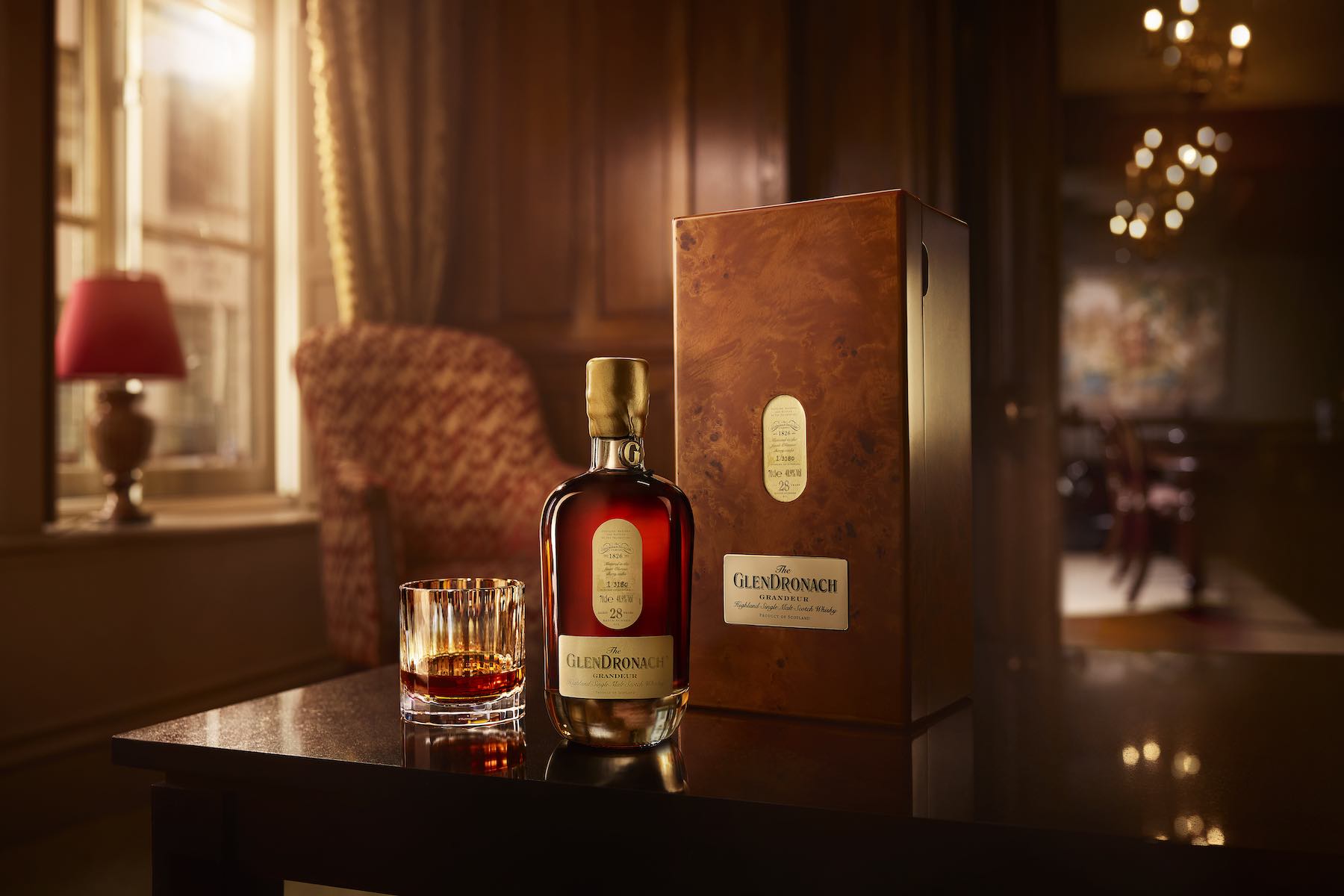 GlenDronach Grandeur Batch 11 Review and Tasting Notes
One of the highlights of my whisky year is The Whisky Show. It's always a fantastic weekend. Chance to see old friends, make new friends and, of course, try some fantastic whiskies. And this year, one of my show highlights was a superb GlenDronach masterclass. 
Founded in 1826 by James Allardice, GlenDronach is one of the oldest licensed distilleries, located in the Highlands. It takes its name from its location, "the valley of the brambles", a rather wonderful image. With saxophone-shaped stills GlenDronach is known for their full-bodied whiskies, which they mature in sherry casks.
Hosted by Douglas Cook, who is a charming encyclopedia of all things GlenDronach, we tasted our way through six drams. It was an interesting mix. From Travel Retail releases, to country exclusives, and even prototype expressions. The six whiskies we tried were:
The GlenDronach 19 Year Old Madeira Finish at 46%
The GlenDronach 1990 20 Year Old Oloroso Cask at 49.8% (an oloroso cask that was a country exclusive for Switzerland)
The GlenDronach 16 Year Old Boynsmill at 46% (a sherry and port aged Travel Retail exclusive)
The GlenDronach 28 Year Old Grandeur Batch 11 at 48.9%
The GlenDronach Prototype 100% PX at 52.8%
The GlenDronach Prototype, French wine
They were all excellent, and while each had a different sherried angle, the distillery character shone through. Of the six, one of my favourites was The GlenDronach Grandeur Batch 11. This is the latest release in GlenDronach's Grandeur series, the pinnacle of their releases.
As with previous releases, Batch 11 is a superb example of GlenDronach's signature richly sherried style. This particular edition is a 28 year old single malt hand-selected by Master Blender Rachel Barrie. Rachel picked out a small number of top-quality Pedro Ximénez and Oloroso sherry casks. The casks were married and then bottled at 48.9% ABV, natural colour and non-chill filtered.
Here are my tasting notes.
GlenDronach Grandeur Batch 11 Tasting Notes
Colour: Dark mahogany, viscous in my glass with a multitude of little beads forming.
Nose: Rich and deep. Heavily sherried with plenty of dark red fruits and old oak. Plums stewed down in a sweet sticky syrup. Fresh espresso served with roasted almonds covered in dark chocolate on the side.
Palate:  Full mouthfeel with a rich texture. Plums, cherries and blackcurrants macerated with dark muscovado sugar. Mocha coffee sat on an old oak table. Figs and Christmas spice. Old leather adds a wonderful rancio character. Alcohol is well integrated, adding body without burn.
Finish: Long finish. More dark chocolate-covered nuts. Macerated red fruits and berries. Just a hint of warming wood spice. 
GlenDronach Grandeur Batch 11 Review
It was a wonderful dram, and an excellent case study in old-age sherried whiskies. I loved the interplay between fruit and rancio, between coffee & chocolate and figs & berries. Well worth trying if you get the opportunity. And, indeed, if you'd like to pick up a bottle GlenDronach Grandeur Batch 11 for yourself then this limited edition whisky is available from October 2022.
Thank you to GlenDronach for the invitation to the masterclass.