Article: The Easy Sipper North British 11 Year Old Single Grain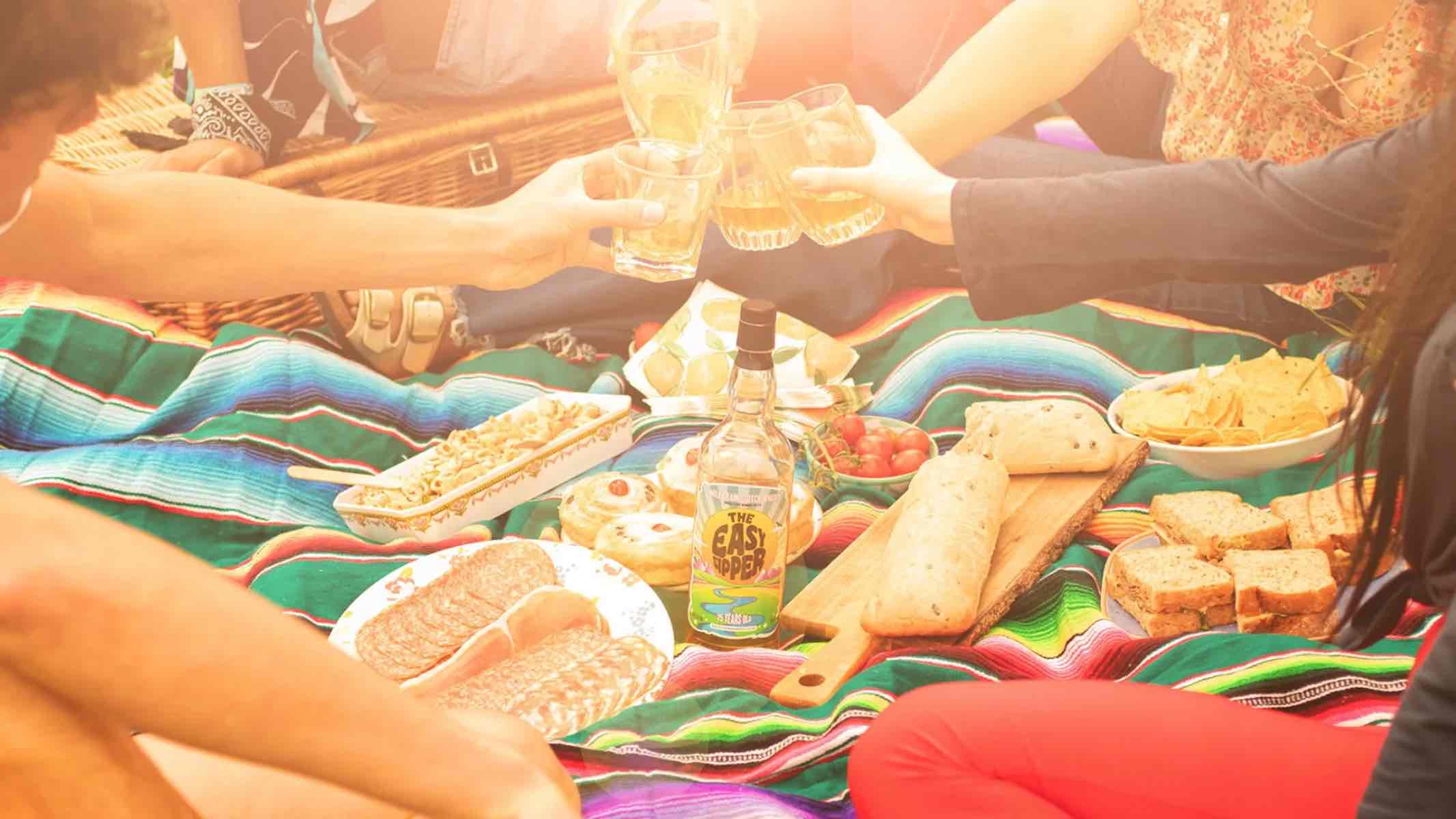 The Easy Sipper North British 11 Year Old Single Grain
The sunshine has arrived in London. Summer is just round the corner. Jumpers have been swapped for tshirts, and everyone has a smile on their face. I like this time of year.
But what whisky to choose. I want something that's tasty, but easy going. Flavoursome, without being too much for warmer evenings.
Enter stage left: The Easy Sipper. The Easy Sipper is a range of small batch and single cask whiskies that, as the name may suggested, aim at being easy going and delightful. 
An introduction to The Easy Sipper
The Easy Sipper was founded by Keith Bonnington. Keith is both a real expert when it comes to artisan whiskies, and somewhat of an industry entrepreneur. Keith has created several brands:
The Whisky Cellar, his flagship range of premium single cask scotch whiskies
Brig O' Perth, a heritage brand resurrected from the high days of blending in the city of Perth, thoughtfully reimagined for today
Pintail, another heritage brand from the sophisticated 1930s which today features a range of fine spirits. From whisky, through rum, to port.
The Easy Sipper sits alongside these brands as the cool, hippy cousin. It's a child of the 1970s full of la joie de vivre with a touch of psychedelia style.
Keith developed the brand during the lockdown of 2020 while COVID kept us all away from friends and family. It celebrates the idea of coming together and enjoying happy times with plenty of laughs. Poignant, when considering how rare a luxury that was in 2020.
I really like the branding and artwork of The Easy Sipper. With pops of colour, bright sunbeams and rainbows, and a definite 1970s vibe it's fresh and fun. 
But what about the whiskies? That's a very good question, I'm glad you've asked.
The Easy Sipper Whiskies
At the time of writing, Keith has released three whiskies under The Easy Sipper label.
The first was an 8 year old Swedish single malt from Mackmyra Distillery. The second was a 25 year old single grain from Invergordon. Both of these were released in 2021, and have since sold out, sadly.
The latest release is an 11 year old single grain whisky from the North British Distillery. Its matured in only first-fill ex-bourbon barrels, and offered at a very reasonable £39 a bottle. This release is designed to be an ongoing expression, released in batches.
Keith has chosen the North British distillate, aged only in first fill bourbon barrels, for the sweet, easy-drinking, results. It's been bottled at a very respectable 46.4%, and is both natural colour and non-chill filtered.
Let's see what it tastes like next.
The Easy Sipper 11 Year Old Tasting Notes
Official tasting notes
Nose: Creamy-sweet vanilla wafers.
Palate: Desiccated coconut, Kinder Bueno, brown sugar, sugared almonds, lemon curd, nutmeg.
Finish: Sweet, buttery and creamy with hints of toffee popcorn.
Ed's tasting notes
Colour: Natural colour, sun-bleached hay. Thick and oily, coating the sides of my glass.
Nose: The crunchy top of a panettone with sugared almonds. Fresh butter-enriched pastries. Candied lemon peel. Vanilla and gentle oak.
Palate: Medium mouthfeel. Sweet and welcoming. Fruit salad with honeydew melon, red grapes, and apple. Vanilla sponge dusted with white icing sugar. There is a bourbon character in the background, together with gentle oak.
Finish: Medium finish. Sweet with fruit and cream. Coconut, vanilla and a dusting of cinnamon. 
Try An Easy Sipper Whisky for yourself
This is a great example of a small batch, artisan whisky at a very approachable price point. As with all of Keith's whiskies, it's great quality. To borrow from the name, it really is an easy drinker and as such is certain to be a crowd pleaser. I think it's perfect for pouring with friends on a warm summer's evening, as the sun begins to set.
If you'd like to try Easy Sipper for yourself, you can pick up Easy Sipper's North British 11 Year Old here.