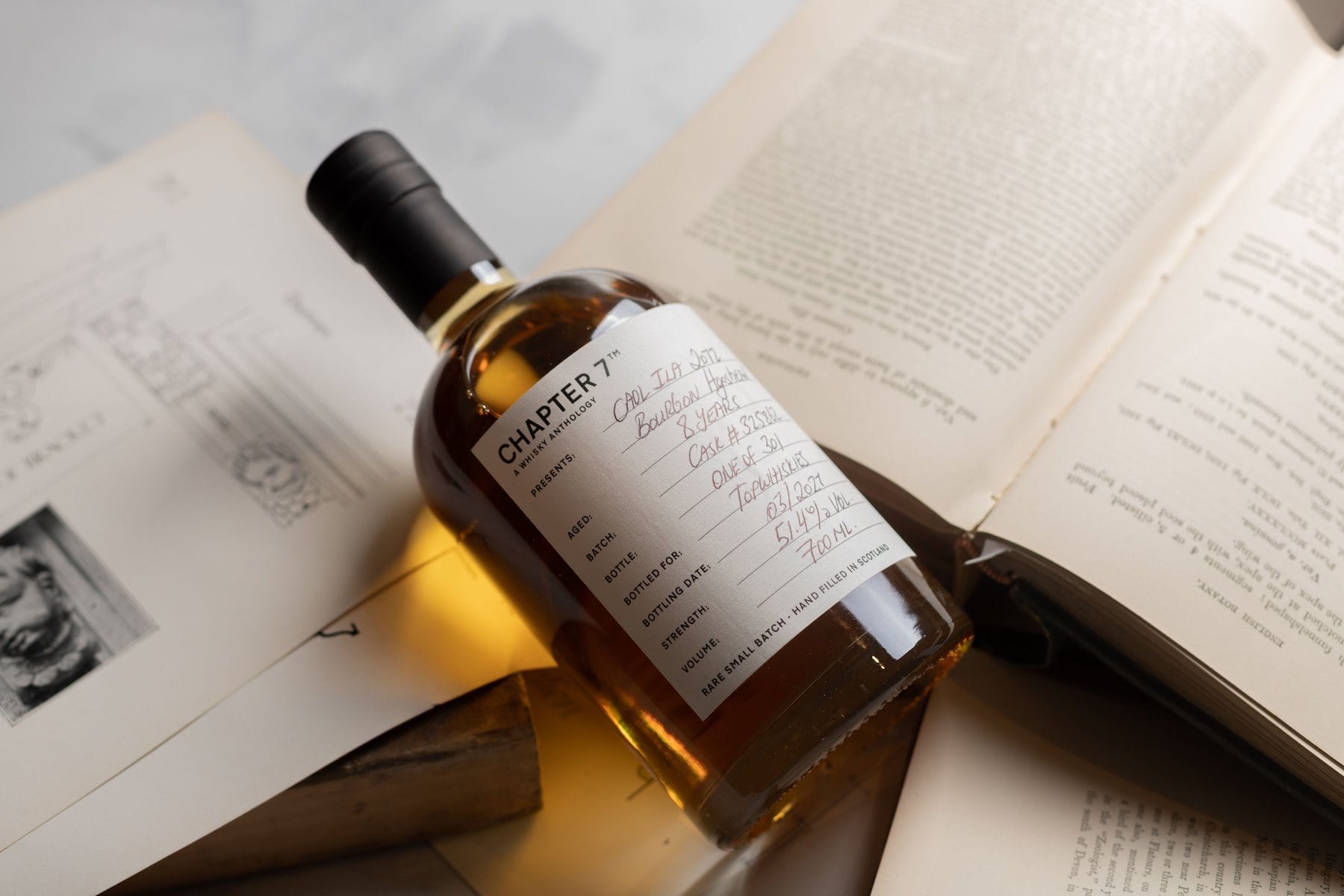 Chapter 7 x TopWhiskies Collab, 8 Year Old Caol Ila, Tasting Notes
Now, I should straight up confess a heavy degree of bias in this review. Today, I'm going to look at something rather special. And very close to my heart. This is a single cask release TopWhiskies has done in collaboration with Chapter 7. Chapter 7 are one of my favourite indie bottlers. So, when Selim asked whether we'd like to do a couple of joint releases, it was an easy answer.
We've released three single cask whiskies. They include a Mannochmore 11, an Allt-a Bhainne 12, and a Caol Ila 8. In this article, I'm looking at the Caol Ila.
It's an 8 year old ex-bourbon Caol Ila. Both Selim and I love this Islay distillery. There's something about its clean spirit that represents those Islay flavours so well. It's particularly well suited to being bottled at a young age, and to bourbon cask maturation. This allows that Caol Ila character to shine through.
We hand bottled this release, and used hand written labels. It felt appropriate for what is a special, artisan, whisky. We've kept the whisky natural colour, and non-chill filtered; as with all Chapter 7 whiskies. It's bottled at 51.4% ABV.
Caol Ila 8 Year Old Tasting Notes
Colour: Natural colour; light to medium straw. Oily in my copita, leaving a high tide mark in my glass, with tears that develop slowly.
Nose: Peat smoke and ocean spray. A minerality, like pebbels on the beach, with floral notes. Lemon and almond pastry tart, with vanilla cream and a light dusting of icing sugar.
Palate: Medium mouthfeel. Gentle peat smoke. Apples and citrus, more lemons. Milk chocolate with a latte. A hint of peppery warmth.
Finish: Medium to long finish. Gently warming spice and Islay minerality.
Chapter 7 x TopWhiskies Reflections
As I say, I'm very biased when it comes to this release! So rather than end on a review, I'll end with a few reflections. I genuinely do feel this is a great introduction to Islay whiskies. Yes it is peated, but the peat smoke is soft. It's more like an ingredient, alongside a range of other flavours. The lemon notes in this Caol Ila are particularly enjoyable. And they're an easy reference point for Islay newbies. These are accompanied by typical Islay notes: ocean spray, minerality, and peat smoke.
You can find this Caol Ila 8 year old here, and all three of our Chapter 7 x TopWhiskies releases here.