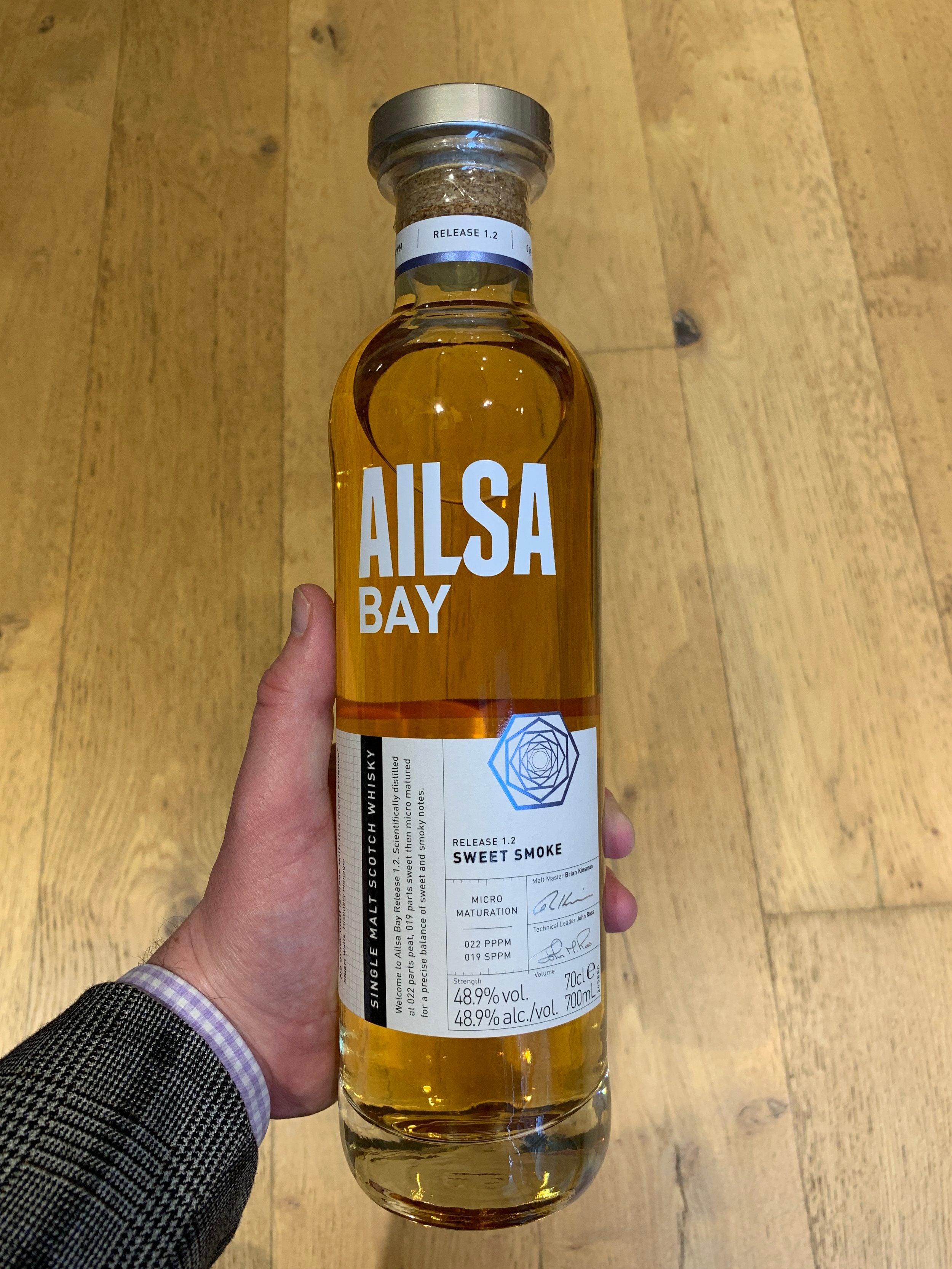 Ailsa Bay: The Most Scientific Scotch Whisky?
Ailsa Bay might be the world's most scientific scotch whisky. But, as Albert Einstein once said: 'science schmience, let's drink it!' I might have made that up. Albert Einstein was a bourbon fan, though.
Lowland whisky distillery Ailsa Bay has packaging that 'takes its inspiration from the creativity of science' with graph paper and geometric patterns on the bottle's label. Stuart Watts, Ailsa Bay distillery manager, said: 'No other whisky is made with this much science.' Introduced as part of a 'brand evolution', Ailsa Bay Sweet Smoke replaced the distillery's first single malt expression, released in 2016. Like its predecessor, this scotch has undergone a 'micro maturation' process in small Hudson whiskey casks, but has a sweeter flavour profile than the original. Sweet Smoke registers at 19 SPPM (sweetness parts per million – a measurement of a whisky's sweetness), while Ailsa Bay's first release registered at 11SPPM. Aiming for a 'unique balance of smoke and sweet', the single malt is also slightly peatier, increasing its phenol parts per million up to 22PPM from 21PPM.
Watch our video here for more information!