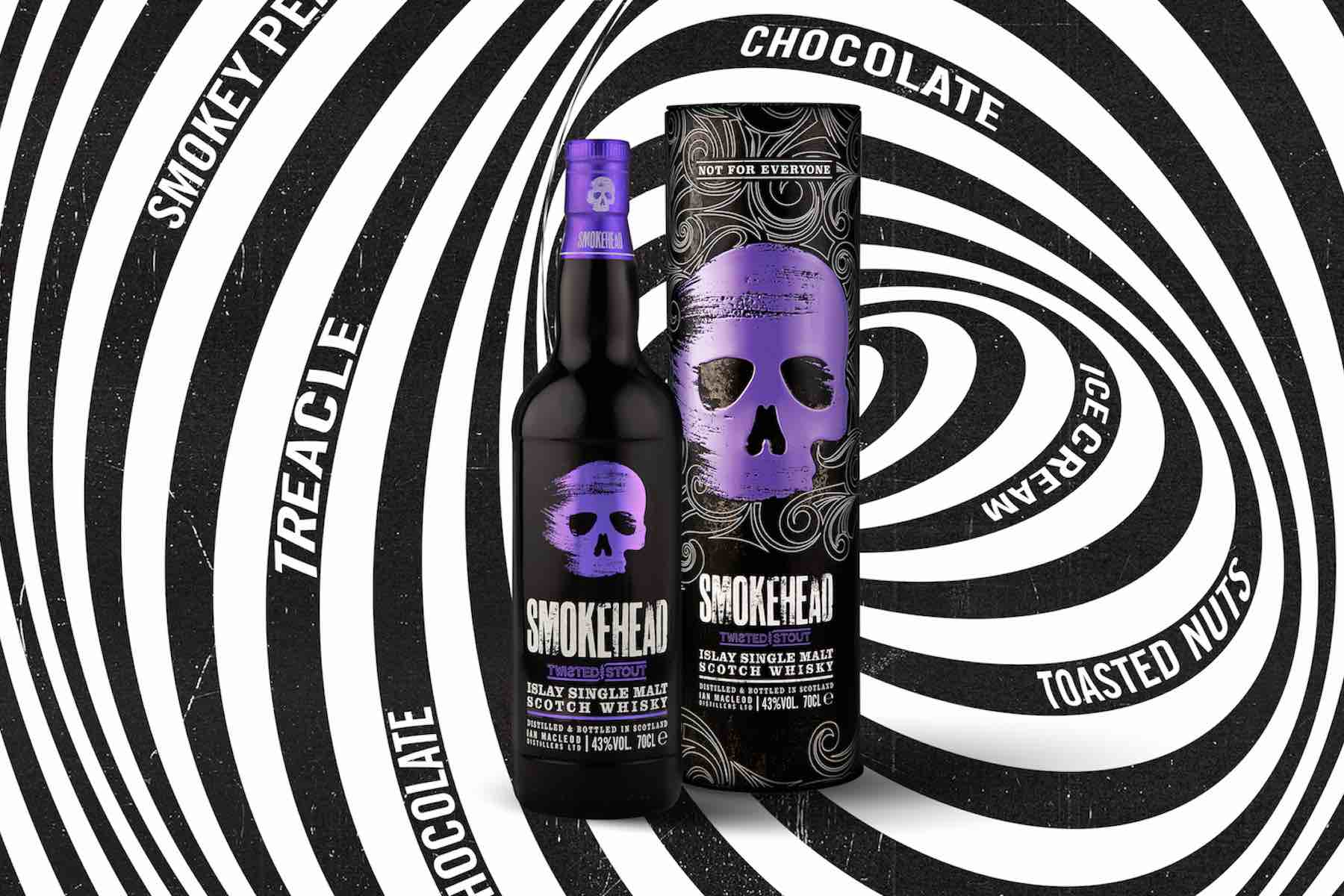 Smokehead Twisted Stout Islay Single Malt Whisky
Smokehead Islay Single Malt has launched a new whisky Twisted Stout. The new limited-edition expression has been part finished in stout casks. It's bottled at 43% ABV and available from Smokehead's website for £49.99.
Twisted Stout still packs that Smokehead peaty punch. But it has a smoother, sweeter, and silkier experience. The creamy, malty stout flavour adds notes of chocolate and treacle toffee, vanilla, roasted nuts, and biscuits.
Smokehead Twisted Stout official tasting notes:
Nose: The island intensity of Smokehead comes in sweet aromas of chocolate and treacle toffee. Maritime air meets a decent pint on the shore.

Palate: Hot and soothing at the same time. Salty smoke weaves its way around dry roasted nuts, toasted marshmallow, vanilla ice-cream. And… is that someone putting a pot of fresh coffee on?

Finish: Wood smoke and spices. Malty, toasted biscuits. Zingy citrus.
Iain Weir is Smokehead's Brand Director. He said "Our unique thinking has led to some rule breaking whiskies over the years that don't follow the usual traditions. We've struck a chord with those who do things their way, live life on their own bold terms, and pick a whisky that's as disinterested in the status quo as they are. Twisted Stout is as far away from a standard single malt as the combination of tastes, aromas and flavours inside the bottle. So, while all our whiskies come with an original twist, our latest might be our most twisted yet. Which is how we like things."
Smokehead also recently launch a pre-mixed single malt in a can.