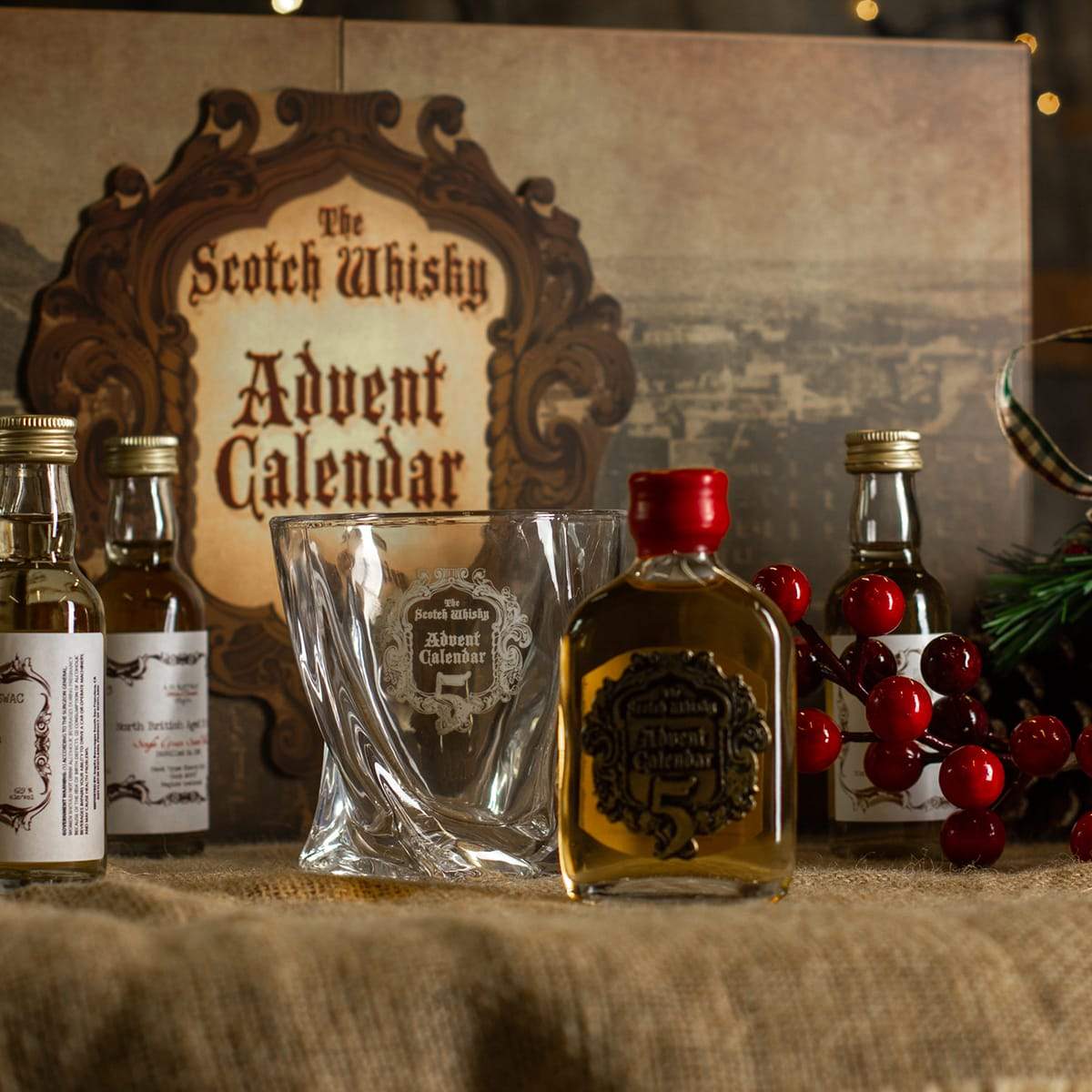 Top 5 best whiskey advent calendars for 2020 UK and worldwide
Top 5 best whiskey advent calendars for 2020 reviewed
Whiskey advent calendars are a real treat. While I enjoy whisky all year round, there's something undeniably glorious about a warming dram on a cold mid winter's night. And whisky advent calendars give me real joy at Christmas. Yes, there's the whisky. And yes, there's the pleasure of opening a little door to find what's hiding behind it. But the third reason I enjoy a good whiskey advent calendar is that it represents a 24 day journey, an adventure into the world of new drams and soon-to-be-discovered favourites.
In this article I'm going to review my top five best whiskey advent calendars for Christmas 2020; available in the UK, and in some instances with worldwide shipping. While the kids get their chocolate, these alcohol advent calendars are the best treat for grown-ups.
Secret Spirits Scotch Whisky Advent Calendar 2020
I had a Secret Spirits whisky advent calendar for December 2019 and I'm hooked. Everything about their scotch calendars is top notch. It includes 25 drams, each measuring a generous 50ml. I loved this as it gave me a range of ways to enjoy my festive whiskies; whether I wanted to share a dram with someone, or wanted to indulge in a big pour for myself, these 50ml measures had me covered. I don't want to spoil the surprise, but I can tell you the range of whiskies in each calendar is superb: age statements up to 30 years old, single cask expressions, rare names and independent brands. The presentation is superb; they are big, bold, quality calendars, which also include a booklet for tasting notes, a glass, and a pin. You can find Secret Spirits' Scotch Whisky Advent Calendar here. 
Premium Whisky Advent Calendar 2020 from Drinks by the Dram
Next up is the Premium Whisky Advent Calendar from Drinks by the Dram. Priced at £249, this calendar has 24 drams, each measuring 30ml. Drinks by the Dram have a range of calendars, but I've chosen their Premium edition. Again I'm not going to list the specific whiskies featured, for fear of spoiling the surprise in December; but there are some great drams in there, from 20 different distilleries in 7 different countries. The presentation is classy, albeit simpler than say the Secret Spirits calendars. You can find this whisky advent calendar here.
The Really Good Whisky Advent Calendar 2020
Our third advent calendar for you is from The Really Good Whisky Company. Costing £149, it features 25 drams, each measuring 30ml, that have been selected to showcase the breadth and range of the whiskey world. Without spoiling the surprise by naming the exact drams included, this whisky advent calendar includes single malts, peated whiskies, sherried scotch, and everything in between. You can find this whiskey advent calendar here.
That Boutique-y Whisky Company Advent Calendar 2020
Next we have an offering from independent bottler The Boutique-y Whisky Company. This is an entry level option priced at £99.00, featuring 24 drams at 30ml each.  This advent calendar showcases Boutique-y Whisky's small batch whiskies, ranging from scotch to world whiskies, from unpeated to peated, from single malts to well-aged grain whiskies. The box itself features Boutique-y's characteristic cartoons, always a lot of fun. You can find this whiskey calendar here.
Very Old & Rare Whisky Advent Calendar 2020 from Drinks by the Dram
Last up we have something for whisky-lovers who want to go all-out this year. It brings a whole new meaning to the idea of 'treating oneself'. It's the Very Old & Rare Whisky Advent Calendar from Drinks by the Dram. Priced at a pretty whopping £9,999 it includes 24 drams, each 30ml, of old and rare whiskies.  Many of these drams are almost impossible to find now, and if you can find them some of the bottles would cost you up to £19,000. The calendar is presented in a bespoke walnut wood box, hand-crafted by Kent cabinet maker Simon Jewell Designs. You can find this whisky calendar here.
Whichever you choose, have a merry Christmas
I hope this list of my top 5 best whiskey advent calendars for 2020 has been helpful. Whatever you choose, I know you'll be in for a real treat. But if you want to know what we'll be picking for Christmas 2020, then you can read our 'best of the best' article here.
If I can help with any of our Secret Spirits Whisky Advent Calendars please let me know. And we also have a range of other whisky gifts that would be perfect, whether you're looking for main presents or stocking fillers. You can find the whisky bottles we have in stock here, and our whisky gift ideas here.