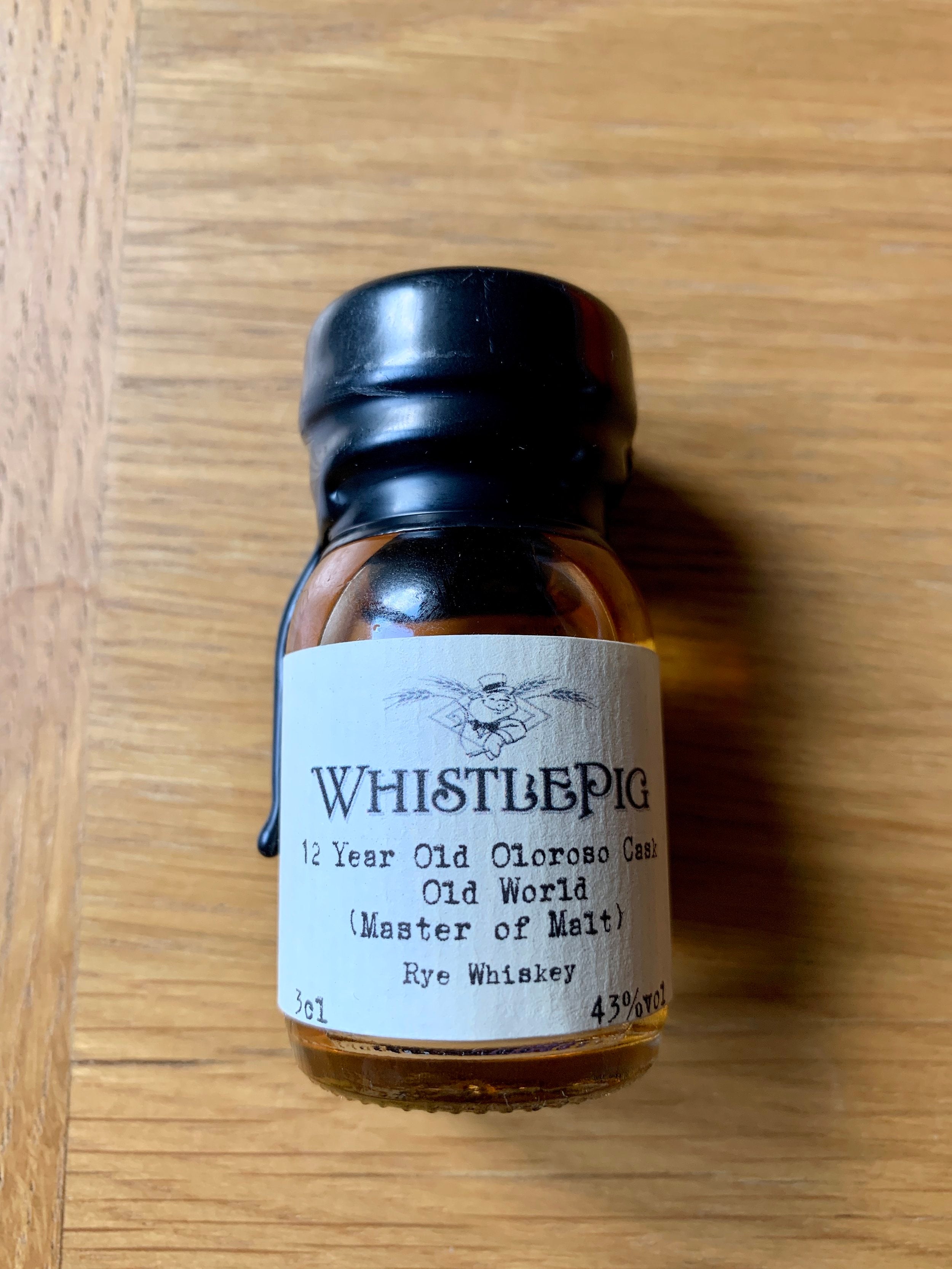 WhistlePig 12 Oloroso Cask
WhistlePig 12 year old rye whiskey 
We have something a bit different today: a WhistlePig 12 year old rye whiskey from a single barrel bottled for Drinks By The Dram. WhistlePig is a farm distillery started in 2007 that focusses on top end rye whiskeys.
The mash bill was 95% rye and 5% malted barley, with the liquid matured for over 13 years in a Virgin American Oak cask (which had a char level of 3).  That a good length of maturation for an American whiskey; interestingly, the cask spent half its maturation life in Indiana, and half in Vermont.  The finishing was done in a 650 litre cask, that had been filled multiple times over a three year period with oloroso sherry for seasoning.  The cask finishing took one and half months, to add an additional layer of flavour.  The whiskey was bottled at 43% ABV.
But, enough of the background, how is the dram?!
WhistlePig 12 year old rye whiskey tasting notes
Nose: there is dried fruit and caramel; I get both the wood influence with vanilla, and the rye with spice.
Palate: this is a nice gentle dram with a creamy mouthfeel and that same caramel and spice coming through; the oloroso cask finishing now comes through clearly, with big sherry notes.
Finish: a nice long warming finish, with plenty fruit and spices.
Overall, a most enjoyable dram.  Thank you to Drinks By The Dram for sharing this with us.