Article: Hakushu 12 year old Japanese whisky, a review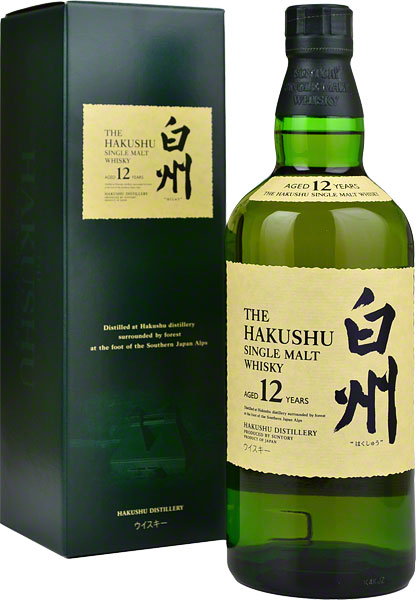 Hakushu 12 year old Japanese whisky, a review
Off to the (boat) races
The two reserve races had been and gone, untelevised. Cambridge's Goldie crew won the women's reserve race, Oxford's Isis crew won the men's. On the BBC, Helen Skelton fought valiantly to make Seann Walsh shut up. It was time for the 162nd Men's Boat Race. The Boat Race matters to us and it isn't because our blood runs Light Blue. Its because we wager a bottle of whisky with our friend every year. He's an Oxford man.   
Oxford was finding their groove, staying on Cambridge's tail through an unfavourable stretch. With two miles gone, both crews were moving at an impressive pace, but the Light Blues lead. This stretch of the course proved pivotal in the women's race. Cambridge women's coach Rob Baker explained: 'our cox did exceptionally well and nearly got us back into the race,' he said, 'then we sunk.' But we watched the Light Blues row cleanly and calmly to extend their lead.
We'd bet a bottle of Hakushu 12 year old Japanese whisky. At £80 a bottle, it was by far the most expensive whisky we'd had on the line. Our first bet, during our student years, was Bunnahabhain. It was a real treat back then, at £37.   
Cambridge was leading by two-and-a-half lengths when both boats headed under the central span of Barnes Bridge. There was only a kilometre to go. Oxford fought on gamely, but Cambridge was too disciplined. Too determined. Luke Juckett, twice previously defeated in this race, now stood up in celebration, while the Dark Blues slumped in their seats.
Hakushu Japanese whisky
Hakushu didn't get across the line as easily as Cambridge. Suntory founded Hakushu in 1973. Initially, there was one stillroom with 24 copper stills running at full steam. A second stillhouse in 1981 added 12 stills. With 36 stills at full clip, Hakushu was the largest distillery in the world. But then things came to a crashing halt, like Oxford's three-year winning streak. Recession, tax increases, and decrease in demand led Suntory to decommission the original stillhouse in 2006. Today, Hakushu has 12 stills mostly serving Suntory's blends. But the remaining stills are a hodgepodge shapes and sizes, allowing Hakushu to produce many different styles of whisky. All of which are exceptional.
Hakushu 12 year old tasting notes
Nose: a cedarwood shell full of green apples and pears that's been washed in rosewater.
Mouth: A varnished oak oar pulled through brackish water  
Throat: A wisp of smoke rising from a pot full of burning cardamom, white pepper and raw cloves
TopWhiskies Score
A painstakingly well-crafted whisky that's light, crisp and full complexity. It tastes of victory. Outstanding.