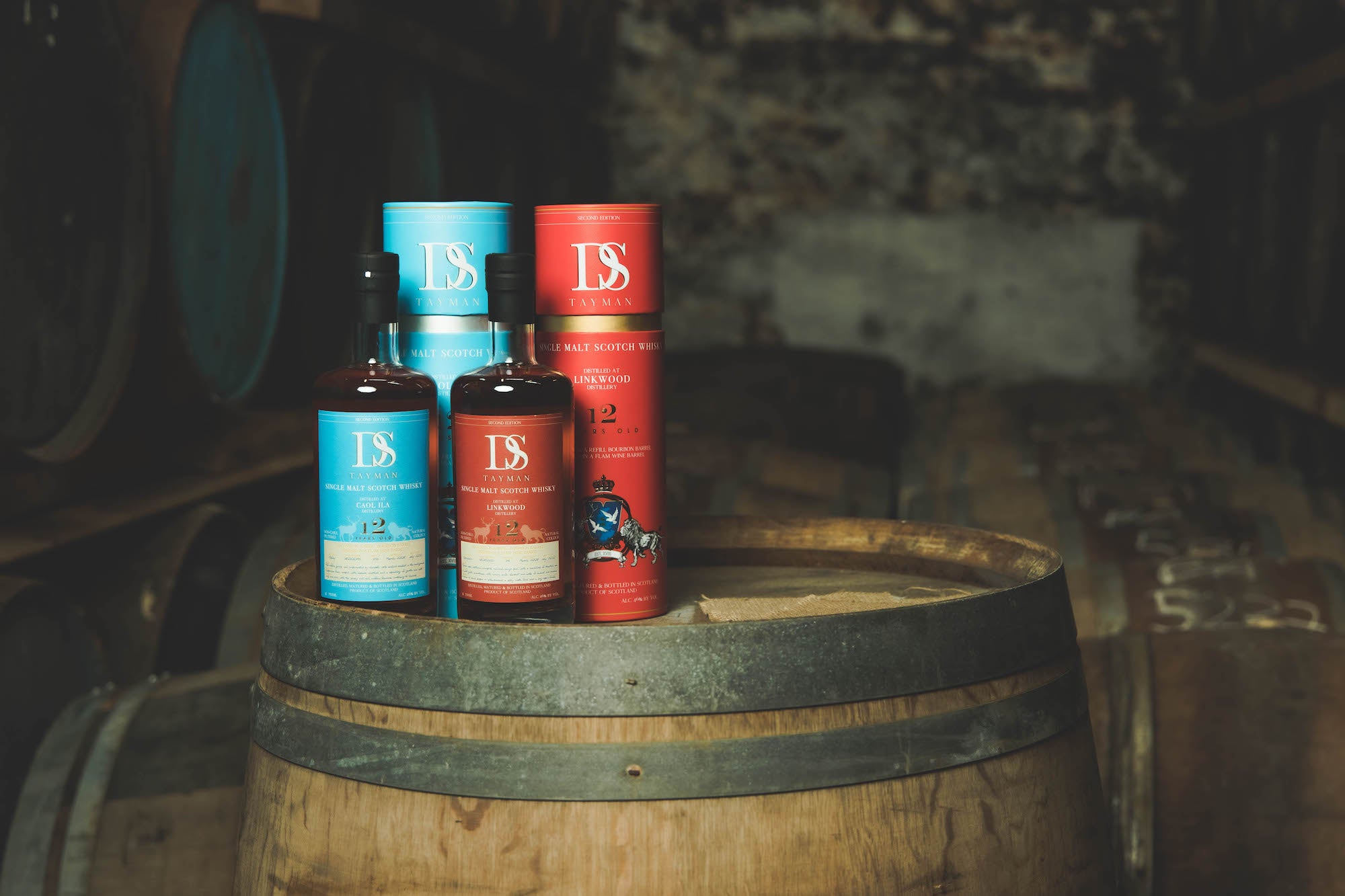 DS Tayman's Second Release: two new whiskies – finished in Flam!
Following the success of their first two expressions, a Linkwood 12 year old and a Caol Ila 10 year old finished in Galil Mountain wine barrels, independent bottler DS Tayman are launching two new single malt scotch whiskies.
DS Tayman have decided to stick with these two well recognised distilleries, and are now launching a Linkwood 12 year old and a Caol Ila 12 year old, both bottled at 46% ABV. These whiskies have been paired with barrels from the kosher Flam Winery, to give the whisky noticeably rich, deep hue and a taste profile which is second to none.
Official tasting notes for DS Tayman's Linkwood 12 year old whisky
Nose: Baked apple, buttered crumpets, candied orange peel, with a backdrop of toasted oak.

Palate: A soft gentle sweetness, with creamy vanilla, sherbet and hints of sweet red berries.

Finish: A pinch of black pepper on strawberries, a silky mouthfeel and a long spicy finish
Official tasting notes for DS Tayman's Caol Ila 12 year old whisky
Nose: Mild coffee grinds, well complemented by chocolate, with smoked brisket in the background. 

Palate: Cappuccino foam, coupled with rhubarb, custard and a sprinkling of gentle sea salt. 

Finish: Long and rich, with the smoky and rich coffee flavours, continuing to develop.
Talking about their second release, Danny Saltman, DS Tayman's Director of Malts, said, "These two cracking, limited edition drams are just perfect for the winter season! Although we have more cases this time, orders are already coming in and like last time, we anticipate they will sell quickly."
If, like me, this is a new independent bottler you've not come across then it's worth noting DS Tayman will soon be launching a tasting set, with the option of a guided tasting by Danny Saltman. Find out more on DS Tayman's website.