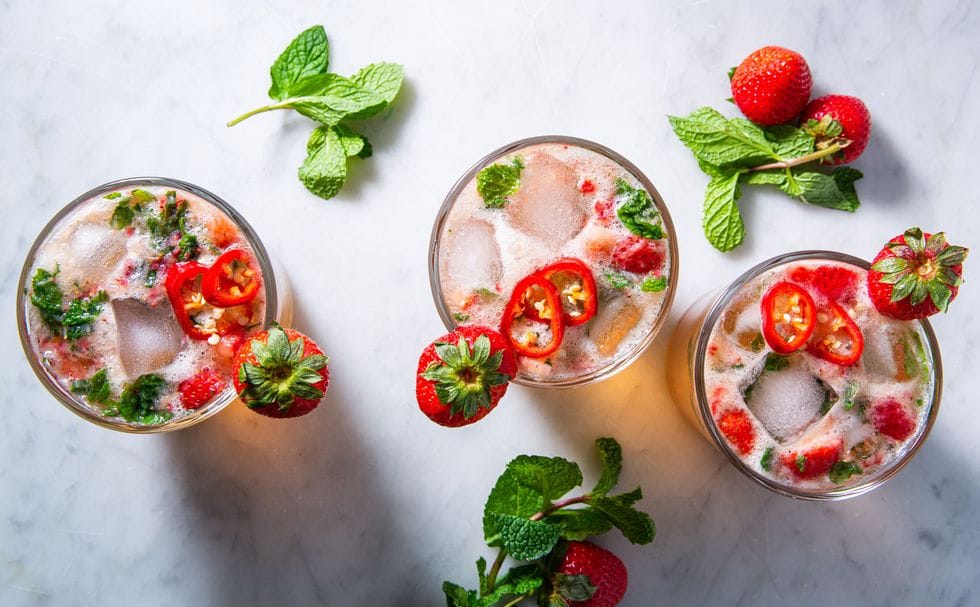 Top 5 best whisky cocktails for Summer 2023
I love a dram of whisky. You probably expected me to say that. But with the dry heat of Summer 2023, I find myself wanting something cooler as I sit in the garden soaking up the last of the day's sun. And while I like whisky on the rocks, a whiskey sour, or a Highball as much as the next person, having been in lockdown for months I'm missing the cocktail bars of London. I'm in the mood for something unusual this summer. Something unique. And above all, something delicious.
In this article we've drawn up our top 5 best whisky cocktails for the summer - and there's not a Highball or Old Fashioned in sight! We've given you a rough outline for the kind of whisky we'd recommend, but naturally you can use any whiskies you like - so, happy experimenting!
A Highland Pina Colada
Who doesn't like a Pina Colada when on a tropical summer holiday? It's basically compulsory right? Well, here's our Highland twist on this classic cocktail.
Ingredients
Method
Add the ingredients together in a blender

Blend together until smooth

Pour into a chilled hurricane glass (or other tall glass) with plenty of ice

Garnish with a pineapple wedge

For bonus marks, add umbrella
Apple Valley Cooler
A cold, crisp pint of cider can really hit the spot on a hot, dry, summer's afternoon. This delicious whisky cocktail builds on that set of flavours.
Ingredients
60ml of a light, Speyside, whisky
15ml fresh lemon juice
10ml real maple syrup
60ml fresh apple cider
Ice
Method
Add lemon juice, maple syrup, and whisky to a shaker with ice

Shake briefly to combine and chill

Strain over fresh ice into a chilled rocks glass

Top with apple cider, and s

tir to combine
Garnish with apple slices
Giro d'Italia
A fusion of the warm Italian countryside, with the hot tin warehouses of America. Delicious, unusual, and a great whisky cocktail for the summer. 
Ingredients
60ml of bourbon

20ml fresh lemon juice

20ml agave syrup (you can buy

 

agave syrup online, or you could use runny honey instead)
2 cherry tomatoes
5 fresh basil leaves
Ice
Method
Muddle (mix) tomatoes and four basil leaves.

Add the whiskey, lemon juice and agave syrup 

Shake well over ice.

Strain into a chilled rocks glass with fresh ice.

Garnish with a basil leaf
Strawberry Jalapeño Mint Julep
A twist on the classic mint julep, this adds strawberries for an extra bit of summer sunshine, and Jalapeños for an extra kick.
Ingredients
60ml of whisky with a spicy note 

Half a cup of water

Half a cup of sugar

2

 

jalapeños, halved
Red jalapeño, sliced, for garnish

A handful of c

hopped strawberries 
Strawberries for garnish
8

 

fresh mint leaves, plus more for garnish
Soda water
Ice 
Method
Heat a small saucepan over a medium heat
Add the water, sugar, and jalapeños.
Bring to a boil, then reduce heat and simmer 10 minutes.
Remove from heat and let cool to room temperature.
When cool, discard jalapeños.
Muddle (mix) strawberries and mint in a chilled cocktail glass.
Add your whisky and 1 tablespoon of the jalapeño sugar syrup you created
Fill with ice and top off with soda water
Garnish with mint, a strawberry, and red jalapeño slices
Blood and sand
This is a classy, fruity and delicious whisky cocktail that would be great for Friday evening celebrations during summer.
Ingredients
Method
Fill a cocktail shaker with plenty of ice
Add your scotch, cherry brandy, and sweet vermouth, and orange juice
Shake very well for a good amount of time
Strain into a chilled cocktail glass 
Enjoy your whisky cocktails this summer
I hope you enjoy these whisky cocktails, and do let me know in the comments if you make any of them - or indeed if you have any other great cocktail recipes to share, I'd love to hear them!
Cheers, Ed
Sources and references:
https://www.townandcountrymag.com/leisure/drinks/g3242/whiskey-cocktails/
https://www.delish.com/cooking/recipe-ideas/a32783504/strawberry-mint-julep-recipe/
https://www.thespruceeats.com/blood-and-sand-cocktail-recipe-761336
https://punchdrink.com/articles/wtf-is-wrong-with-the-blood-and-sand-scotch-cocktail-recipe/
https://www.dreamyachtcharter.co.uk/the-top-five-cocktails-to-enjoy-on-a-yacht-charter-dream-yacht-charter/pina-colada/
https://pelotonmagazine.com/wp-content/uploads/2019/06/Giro-4.jpg