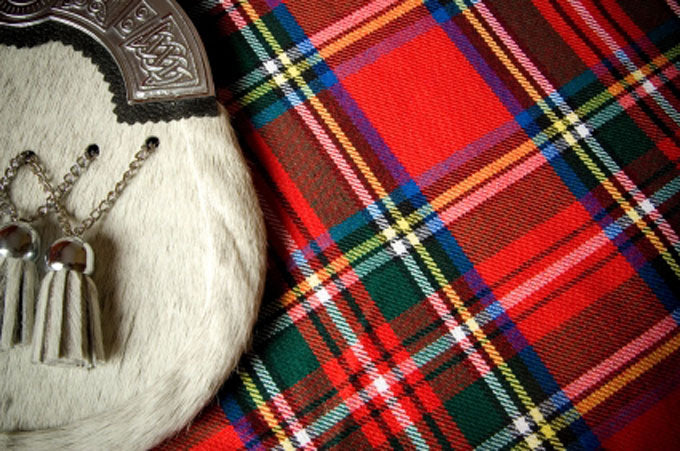 How do I write a Burns Speech?
The most Scottish thing about us is that we lost a bet at age 16 and dyed our hair ginger. So, we were worried when we were asked to give a speech at a Burn's Night and, like a 12-year-old writing a book report, went to the internet to do some research. Surprisingly, there isn't much advice out there for how to write a Burn's Supper speech. There are a lot of unwritten rules for Burn's Night and not having any guidance makes the whole thing more daunting than eating sheep's plunk stuffed into its own stomach.
We realise that this blog is not strictly whisky related, but we thought it was a social service. Also, there is a lot of whisky imbibed at a Burn's Night. A lot. Hope you don't mind indulging us.  
What happens at Burns Night?
First off, you should know that while there are conventions, traditions, and a fairly rigid running order, you can pretty much say whatever you want in the speeches. It's like a meeting of the Irish Parliament. In the spirit of Burns himself, creativity and originality reign supreme. Here's a rough running order of the night: 
The Chairman's welcome: The host welcomes the guests. 
The Selkirk Grace: a four-line prayer, written by Burns, that's said before the food arrives. It's usually printed in English but recited in Scots. 
Piping in of the Haggis: This involves the bagpipes, an instrument designed to sound like a cat being run by a lawnmower.
Address to the Haggis: The honoured reader seizes their moment of glory by offering a fluent and entertaining rendition of Burns's To a Haggis. The reader should have his knife poised at the ready. On cue (His knife see Rustic-labour dight), he cuts the casing along its length, making sure to spill out some of the tasty gore within (trenching its gushing entrails).
Toast to the Haggis: This is exactly what it sounds like: everyone stands and toasts: 'The Haggis!' 
The main event: Food! And drink! Lots of drink. Mostly whisky. The traditional starter is cock-a-leekie soup. Stop laughing, we're serious.  
Toast to the Lassies: A witty, amusing speech delivered by a man who affectionately teases the lady guests and hopes that all the cutlery has been cleared from the table. 
Response to the Laddies: A lady's cheeky rebuttal to the previous speech.
The Immortal Memory: A speech giving tribute to the great Burns himself 
Vote of Thanks: The chair climbs to his potentially unsteady feet to thank everyone and says that taxis will arrive shortly. 
Assuming you're not hosting the dinner, you will probably have been asked to Toast the Lassies, Toast the Laddies or the Immortal Memory. Let's look at how you can address these three. 
How to 'Toast to The Lassies'?
The Burns night tradition began in the 1800s, when gender equality meant everyone could get smallpox. You should make your toast a playful throwback to a bygone era, and a modern reinterpretation of the differences between the sexes. Don't be patronizing; but if it isn't good-natured, fun, and affectionate, watch out for a haggis hurled at your head. Remember, the traditions are old-fashioned. Your job is to provide a fresh take on it and although it's nice to quote a verse or two, you don't need to worry about dissecting poetry. Just make a few light-hearted jokes and puns.
How to give 'The Response to The Laddies'?
Now it's the girl's turn to reply. It sounds hard to write a response to something that hasn't been said but don't worry, the 'response' isn't a direct riposte; it's more of a continuation of the banter. Besides, you can have a pretty good guess what will be said. He said 'women are crazy, well I say men are stupid. The main reason women are crazy is that men are stupid.' This stuff practically writes itself. You can a good guess at what will come up, it's like a more civilised version of Question Time. Remember, the Lassie's speech can afford to be even cheekier than the laddies'.
How to make 'The Immortal Memory' speech?
This is the keynote speech and it's the toughest to give. You need to deliver a spell-binding monologue on the life of Robert Burns: his literary genius, his politics, his highs and lows, his human frailty and - most importantly - his nationalism. No pressure, right? The speech should bridge the dangerous chasm between serious intent and sparkling wit, painting a colourful picture of Scotland's beloved Bard. You need to do your research, pick good examples of his work and anecdotes that support a central theme. The speech is meant to be personal, so choose a topic you want to speak about and then see how Burns fills in the gaps and illustrates your point. That's how you keep it relevant and interesting. What would Burns have thought about Trump, Brexit or Fast and the Furious 8? He lived such a diverse life that you should be able to make it work. Remember to end by saying: 'to the Immortal Memory of Robert Burns!' and you'll be fine.
There can be no better way to honour Burns's legacy than by enjoying yourself. Guests are likely to be well-oiled and in high spirits. Which gives you, a speaker, a head start. They want to have fun just as much as you do. It is an occasion to be enjoyed. And your speech can play an integral part in the memories guests will leave with. That is, of course, if they haven't had too much whisky. Good luck and don't get in the way of any haggis.   
Slainte!