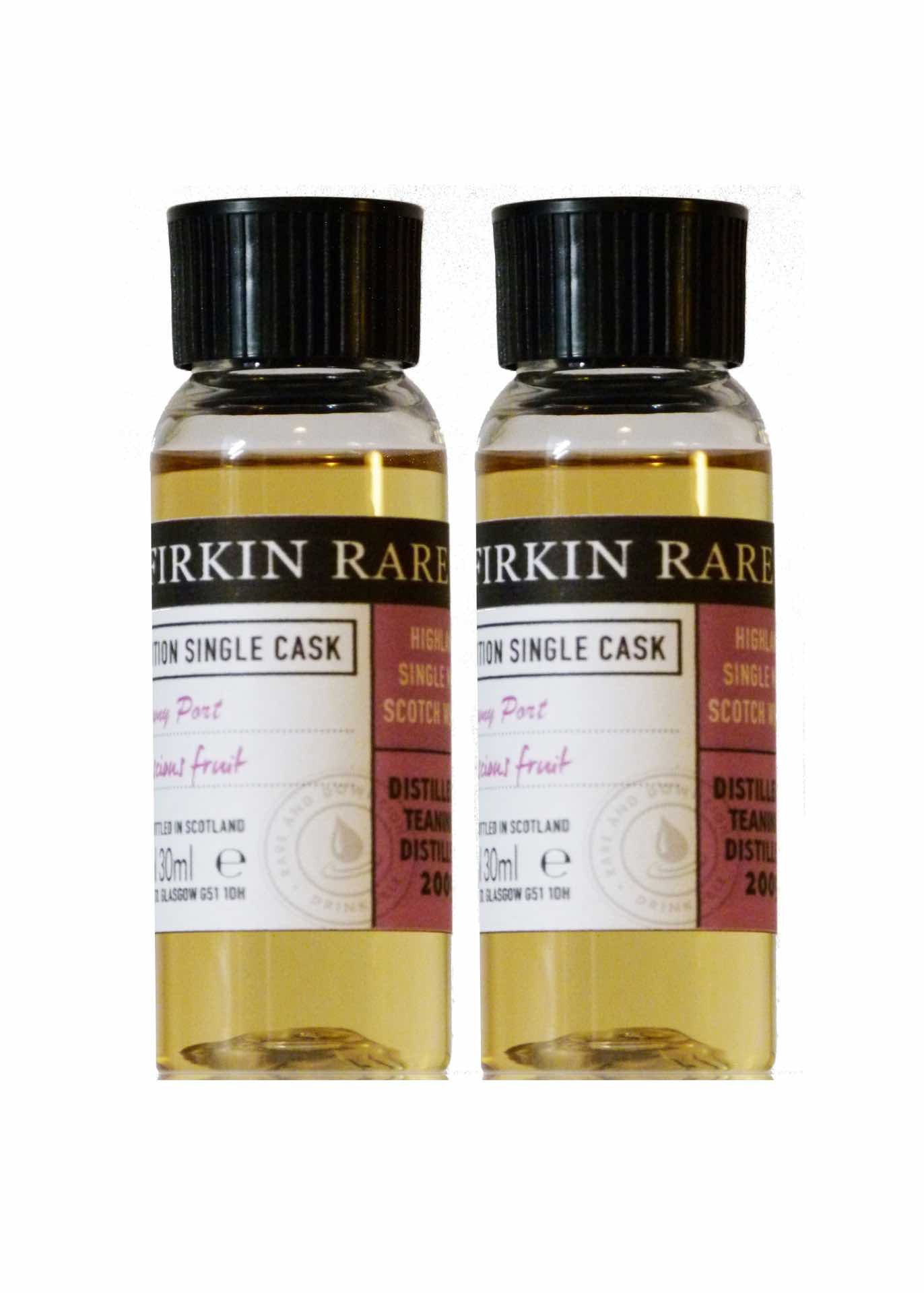 The Firkin Friday Dram: Try Firkin Rare Teaninich
---
Sale price

$9.00
Regular price
(/)

The Firkin Friday Dram
TopWhiskies has teamed up with The Firkin Whisky Co to bring you The Firkin Friday Dram!

The first Friday of the month will be time to celebrate with us. Each month we will be giving you a Firkin amazing deal: two 30ml drams delivered to your door for only £7.99, with free UK postage. You can share with a mate, or simply treat yourself twice (because you deserve it).
This month we have a delicious Teaninich 2009, aged in a double oak cask seasoned with tawny port. I really enjoyed this dram, you can read my tasting notes below.
The drams are a great way to 'try before you buy'. If you love it as much as I do (you will), then I'll give you £7.99 off a bottle of Firkin Rare Teaninich. That means you effectively get your drams free. The perfect opportunity to pick-up this delectable whisky.
Key Facts About This Single Malt Scotch
Bottler: The Firkin Whisky Company
Whisky Maker: Mike Collings
Distillery: Teaninich
Age: 2009 Vintage
Spirit: Single cask, single malt scotch
Cask Type: Double wood, seasoned with tawny port
Alcohol by Volume: 48.9%
Bottled: Natural colour and without chill filtration
Bottle Size: 2 x 30ml
Teaninich 2009 Tawny Port Tasting Notes 
Mike's tasting notes
Teaninich embraces its Tawny Port partner. Together the two sparkle and shine, revealing fresh apples with crisp malt and layers of luscious fruit and berries. Facets of initial rich berries reflect the sheen of cereal oak and a hint of bitter-sweet fruit. Firkin Rare indeed!
Ed's review
Appearance: Natural colour, gold. Oily with legs running down the side of my glass.
Nose: Forest fruit and berries. Blackberry jam on buttered toast. Honey and oats with a touch of black pepper.
Palate: Medium mouthfeel. Rich, fruity. Black currants and blueberries. Apple and blackberry crumble with vanilla custard. A cereal character provides a little savouriness.
Finish: Long. Fruit and vanilla, with orange citrus. A touch of Teaninich's herbal character.
Overall: A delicious and quaffable dram. 
About this Firkin Rare Whisky
To create this Rare expression, Firkin started with a single ex-bourbon cask of Teaninich which was distilled in 2009. Mike Collings then gave it a second maturation in one of his custom double-oak casks. The cask was hand-made by a skilled cooper from ex-bourbon staves combined with virgin French oak. This double-oak cask is soaked with Tawny port, so that the wood absorbs the Port's rich fruity flavours. The Teaninich was added, and left to age until it was perfect.
Read more about Firkin Whisky's approach here.
Where can you ship?

We're based in the UK, but we can ship to many countries.

We deliver to Australia, Canada (Alberta), China, Denmark, Finland, Germany, Greece, Guernsey, Hong Kong, Ireland, Israel, Italy, Japan, Jersey, Lithuania, Luxembourg, Macao, Netherlands, New Zealand, Norway, Philippines, Singapore, South Africa, South Korea, Taiwan, UK, US (certain states*), and Vietnam.

*We can ship to the following US states duty-paid (so no further taxes for you): Alaska, California, Connecticut, Delaware, District of Columbia, Florida, Georgia, Illinois, Louisiana,Maine, Maryland, Massachusetts, Nebraska, New Jersey, New Mexico, New York, North Carolina, Oregon, Pennsylvania, Rhode Island, South Carolina, Texas, Vermont, Virginia, Washington, Wyoming.

How much is shipping?

Shipping charges are calculated during checkout, depending on where you live and how many bottles you're buying. Shipping within the UK is free on orders over £100.

What about taxes?

All alcoholic products sold by TopWhiskies are sold subject to UK alcohol tax, which is already included in the price.

UK sales are subject to VAT (currently 20%), which is included in the price. Sales outside of the UK are not subject to this tax, and international prices do not include it.

We use a specialist US shipper who sorts out US taxes. These costs are factored into the US shipping charges. So shipping may look pricey, but remember it covers your taxes as well.

For all other territories, including those in Europe, please note: your order could be subject to local sales taxes and duties upon arrival in the destination country. All additional charges are the responsibility of the recipient. As customs policies vary widely from country to country, TopWhiskies has no control over these charges, so you should contact your local customs office for further information. If you refuse to pay any import duties and taxes, this could result in the goods being destroyed by customs or being returned back to us - any refund offered would include a deduction of our costs.

Which couriers do you use?

In the UK we use Royal Mail, Parcelforce and APC. US orders are sent via UPS. International orders use FedEx and DHL.

Need help?

For help, or custom orders, please contact Ed on email ed@topwhiskies.com
Quality products, independent brands

All the brands I work with are independent. Many of them are small brands, run by one or two people with a whole load of passion. As a result, these unique products are top quality.

Personal support

Need help? Write to me at ed@topwhiskies.com. It's always me at the end of the email, and I'm always glad to help.

Five-star service

With happy whisky-loving customers all around the world, we're rated five stars for our service.

Secure checkout

We accept all major cards, along with PayPal and Apple Pay. Check out securely online, with the safety of SSL encryption. You can pay in a wide range of currencies, whatever is most convenient for you.
Choose options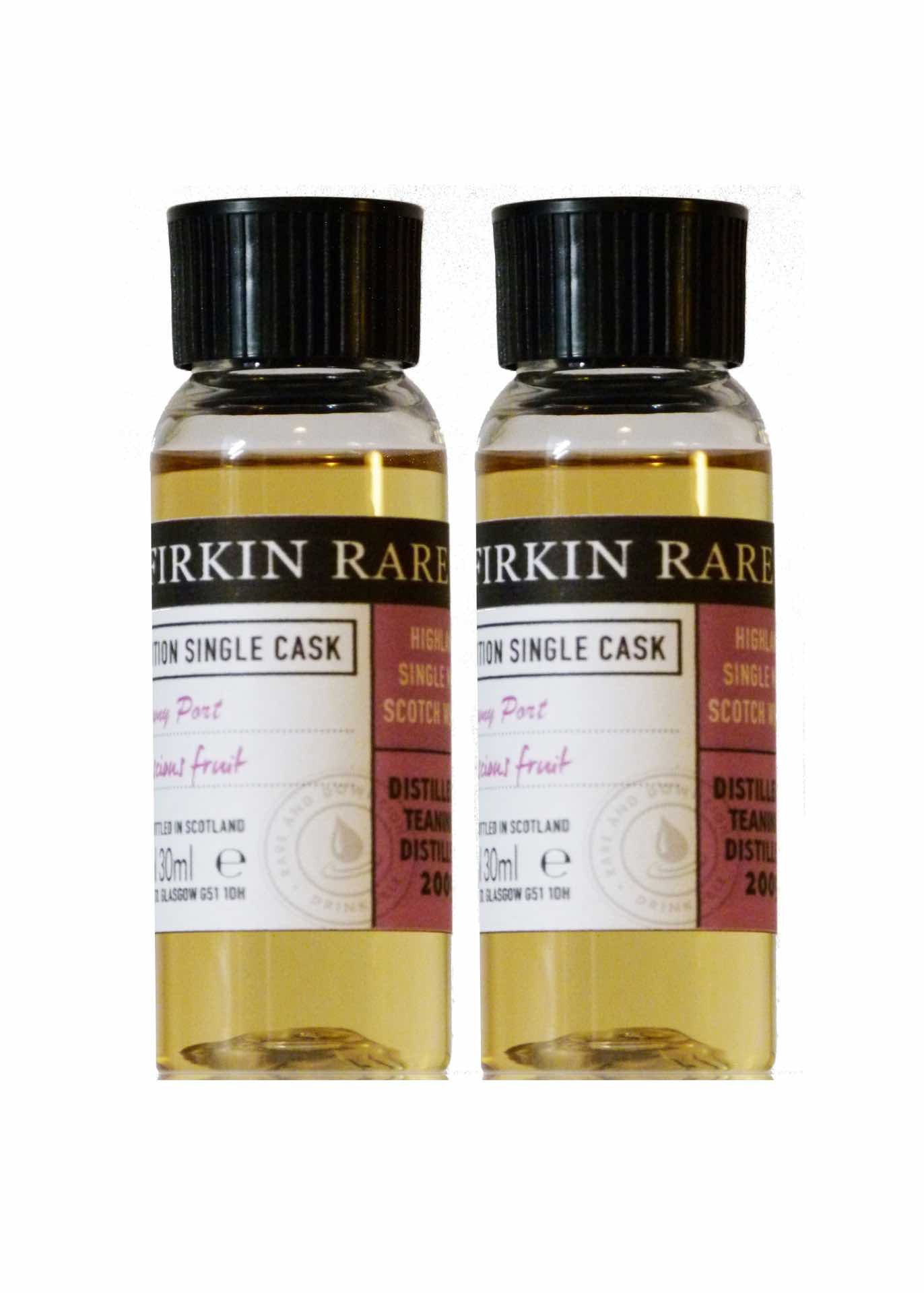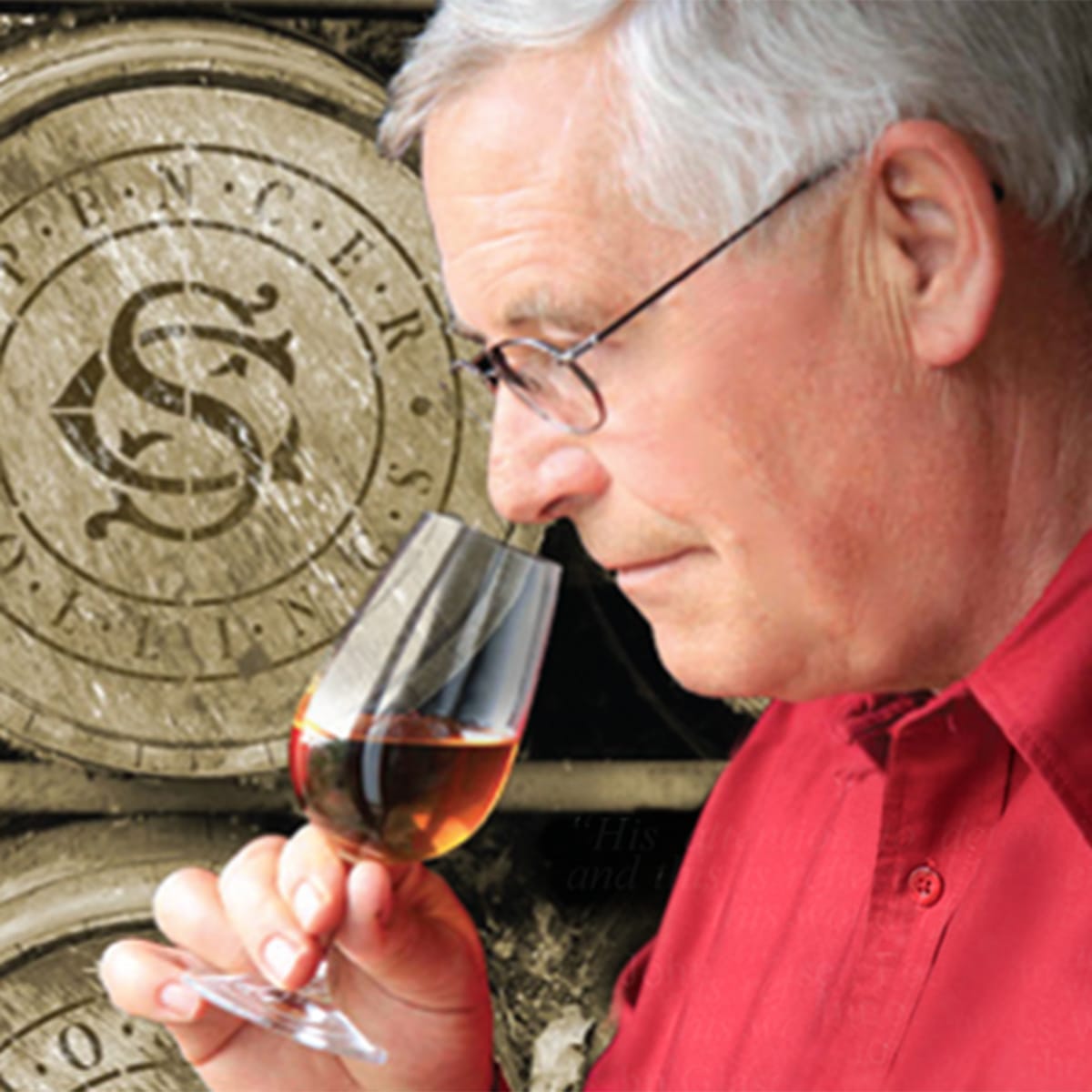 Meet the Founder
Mike Collings
Mike Collings could have retired with an incredible track record in whisky. He had created Johnnie Walker Blue & Green Labels, The Classic Malts, Rare Malts, Distillers Edition, Flora & Fauna series, Cardhu and Royal Lochnagar. That's pretty good as far as CVs go.

He's been working in whisky for 40 years. You couldn't blame him for packing it in and putting his feet up. That would have been the sensible thing to do. But Mike is many things. Sensible isn't one of them. Mike stirs the pot. He thinks about things differently and always asks: 'what if …'

So, he found himself enjoying a few drams in a Tokyo bar thinking: what if I created a whisky that was unique on the single cask single malt market.

So he did. And it's Firkin awesome whisky.