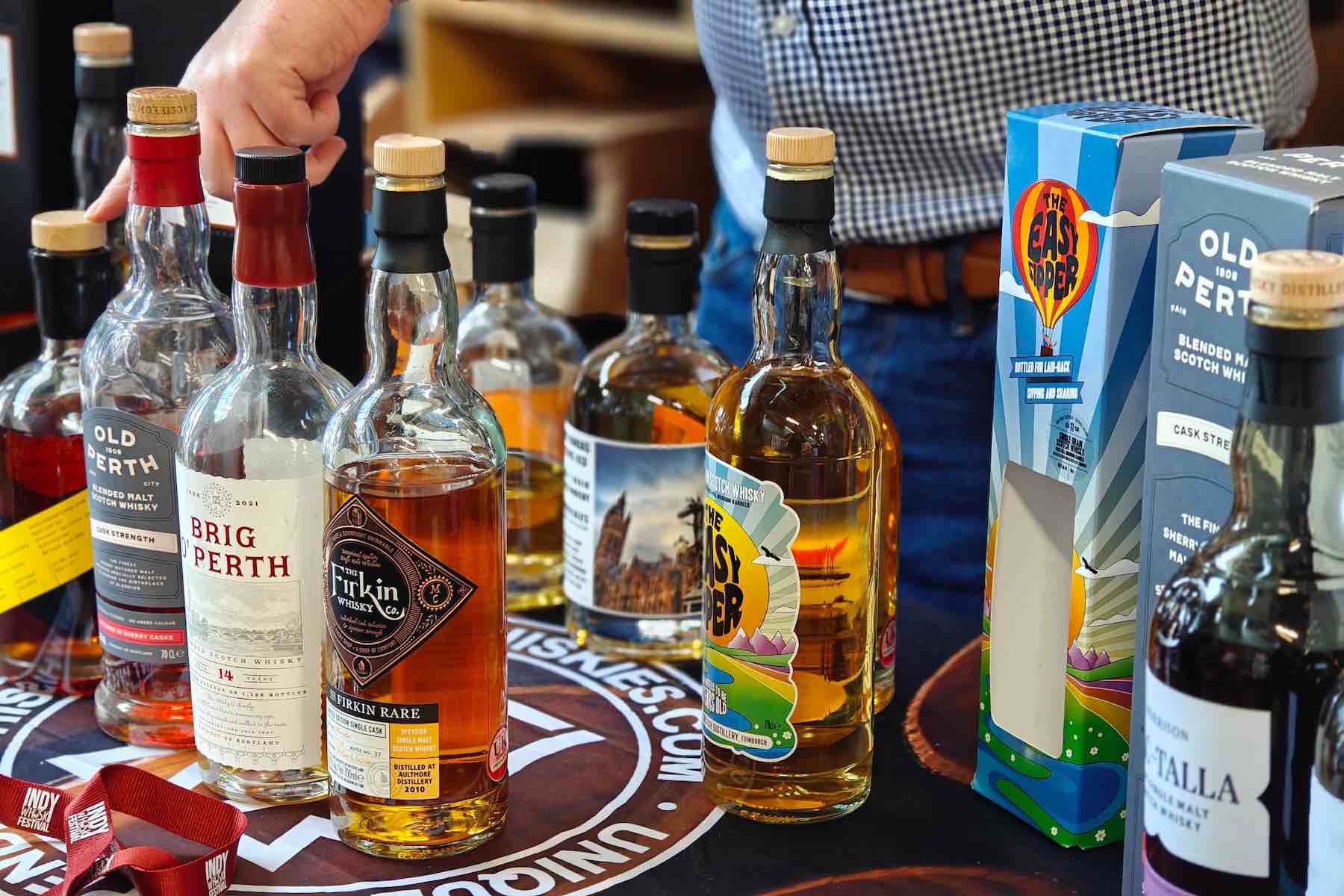 Indy Whisky Festival, Newcastle 2023
I love whisky festivals. Sampling great drams and exploring new expressions is always fun. But more so, it's the people you meet. The friends, old and new, you share a dram with.
One of my favourite whisky festivals is the Indy Whisky Festival, held once a year in September in Newcastle. Arranged by Karl Glen and the North East Whisky Appreciation Society, it's the people that make it. It's full of the best, artisan, independent bottlers in the country. And attended by the best whisky folk around.
I was delighted to have a TopWhiskies table at the first year's festival in 2022, and was equally delighted to have a stand this year at the 2023 show. This year, as with last year, we buddied up with our good friends Chapter 7 and Spiritfilled, so we had three awesome stands next to one another. The festival was hosted at Anarchy Brew Co, a fab indie brewery on the outskirts of Newcastle.
To say the other stands were excellent would be an understatement. Some of my all-time favourite indie brands were there. To name but a few, there was Chapter 7, Spiritfilled, Uncharted, Woodrow's - and many more!
It was a fun challenge working out what whiskies to take along. I too wanted to showcase great independent bottlers. Some of my favourites already had their own stands, as above. So it felt like the ideal opportunity to showcase brands, who weren't able to make it in their own right, on the TopWhiskies table.
I took along a purposively broad and mixed selection. On the table this year we had:
I was pleased with the line-up. As well as showcasing passionate indie brands, it meant there really was a whisky for everyone. They all went down very well on the day. I'd struggle to pick show favourites, but if pushed, I'd say Firkin 49, Firkin Islay, Waxhouse's Milk & Honey, and Secret's Spirits Auchinderom proved particularly popular.
One show highlight was being invited to host a beer and whisky tasting with Anarchy Brewery and Chapter 7 Whisky. We paired a Blair Athol 10 Year Old with an IPA, a Glenrothes 14 Year Old with a Belgian triple, and Chapter 7's show exclusive, a heavily-peated dram, with an Imperial Stout. It was a lot of fun seeing how the flavours compared and contrasted with one another, and all three whisky-beer pairings went down a treat.
You'll find all of the fabulous whisky brands mentioned here proudly on our TopWhiskies shelves. So, if you're interested in any of the drams, or even in re-creating your own mini-tasting, I've got you covered!