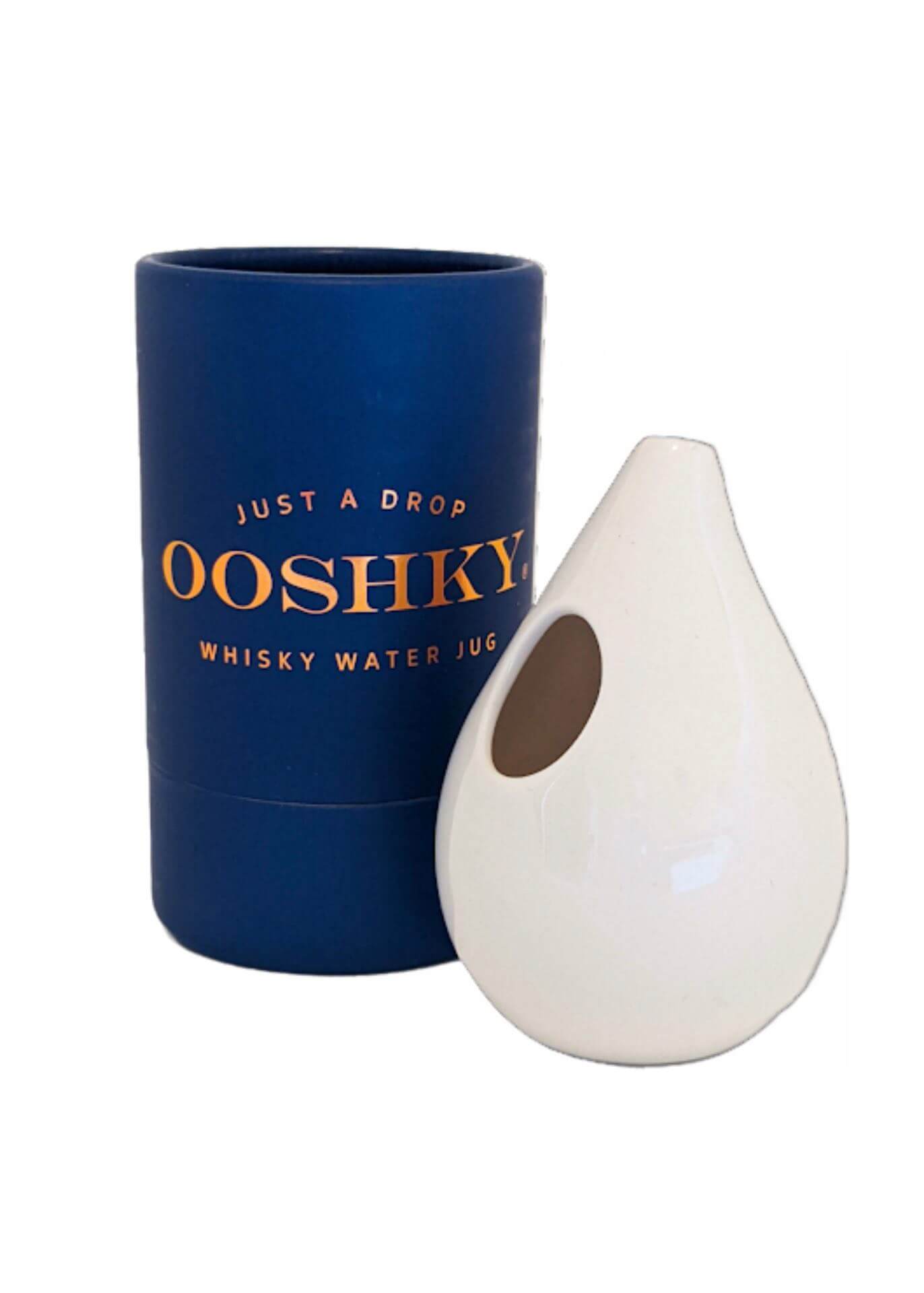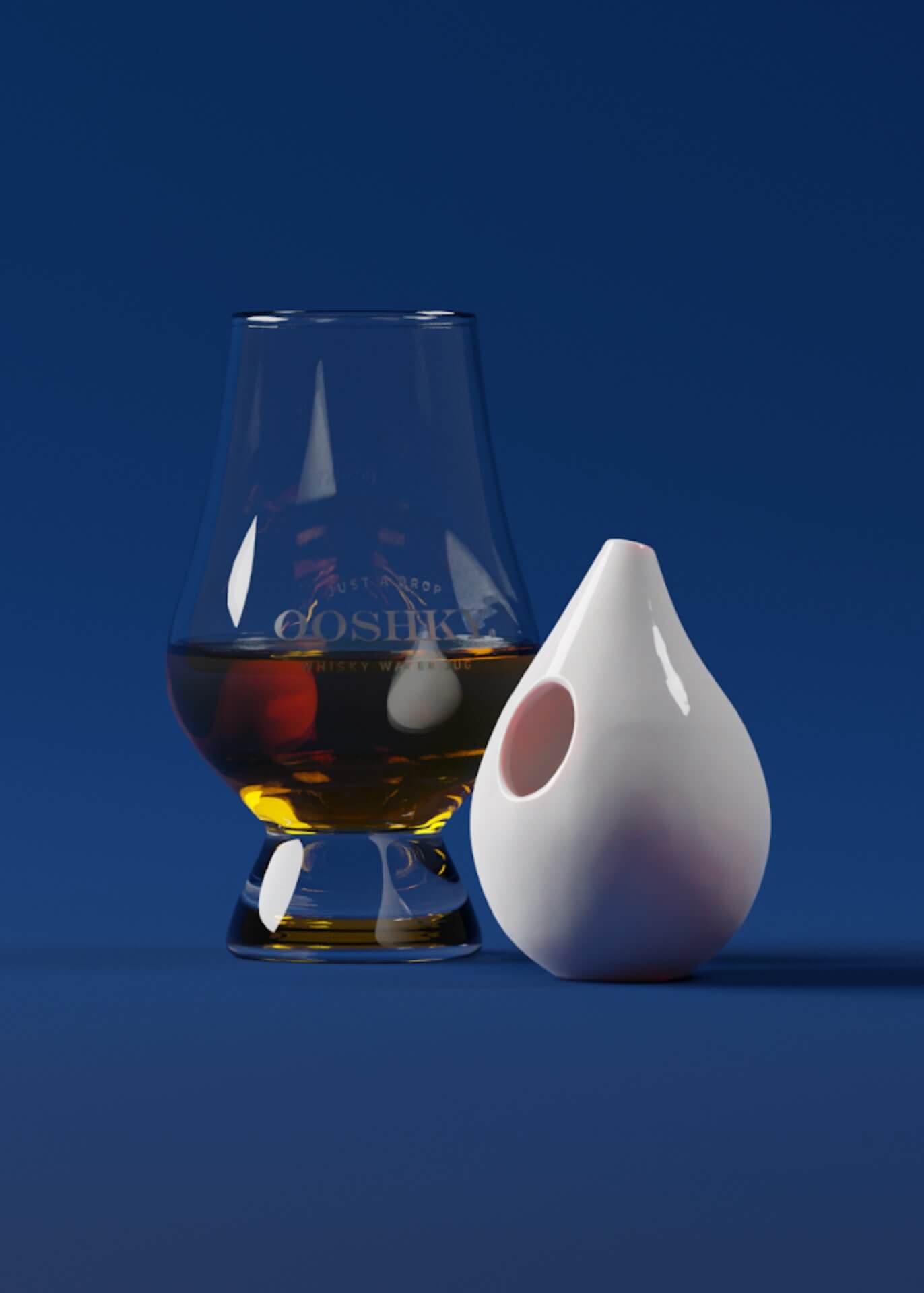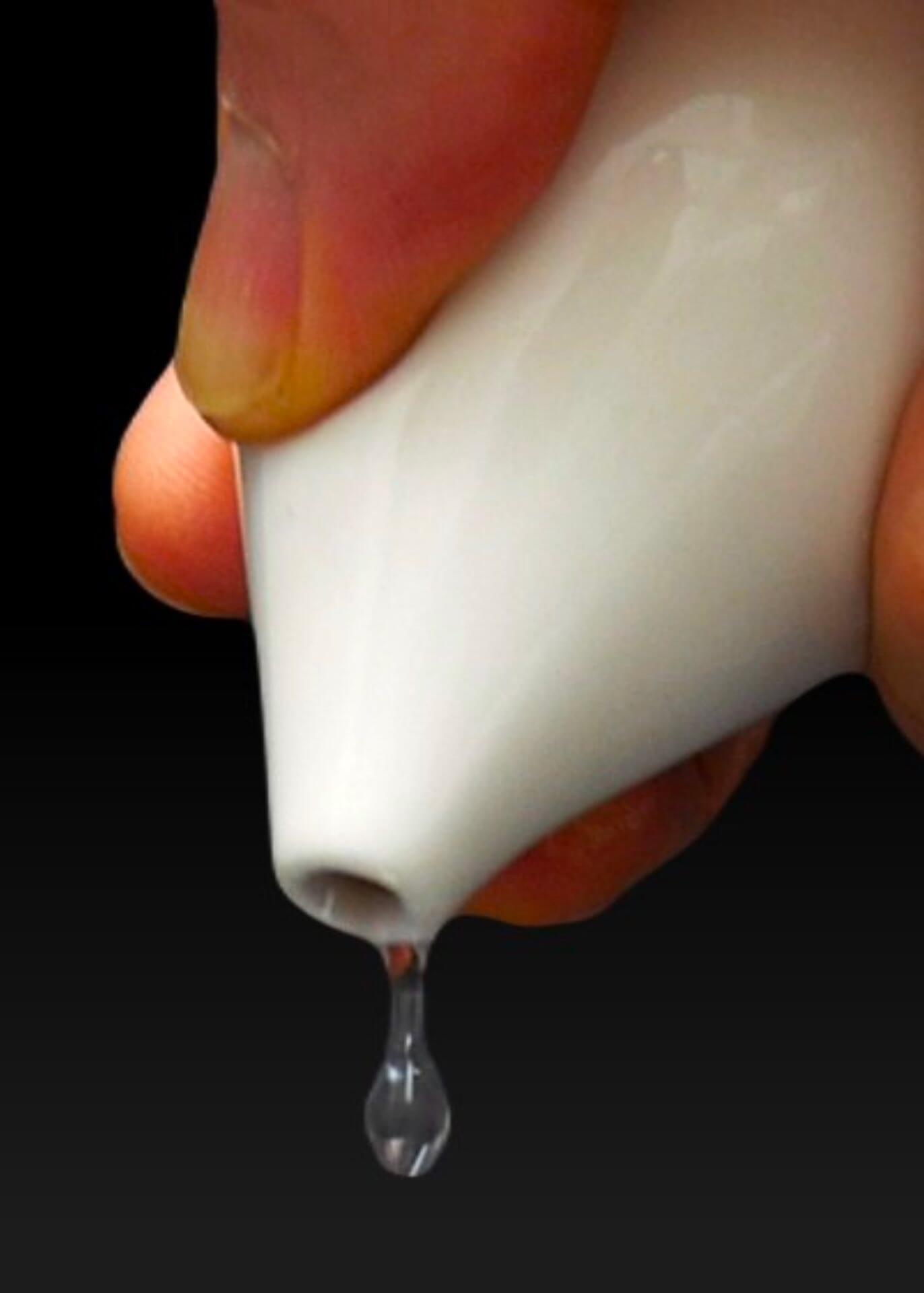 Ooshky Whisky Water Jug
---
Sale price

$31.00
Regular price
(/)

Ooshky Water Jug
The Ooshky water jug for whisky is a useful, and very cute, little gem. It's perfect for adding water carefully, drop by drop, to your dram of whisky.
The name Ooshky is a play on the word Uisge. Uisge is Gaelic for water. It forms part of the phrase Uisge Beatha which means water of life, the origins of the name whisky.
Ooshky is a beautiful porcelain ceramic jug, made in small batches by a passionate small business owner, Scott Deas. Scott designed the jug himself, so it's all his handiwork.
Why add water to your whisky?
Adding a few drops of water can really help open the flavours of a whisky. This is particularly true of high proof, or cask strength, whiskies where the ABV can be at times too high to fully appreciate all the flavours. But, it's important to add the water drop by drop. You don't want to flood the whisky and bring the strength down too far.
This is where the Ooshky water jug helps. It allows you to add just a drop of water at a time. This gives you full control over how much water you add, and how far you cut the strength of the whisky down.
To use Ooshky, all you need to do is fill the water jug with a little water. You then cover the larger hole with your thumb. This creates a vacuum seal that allows you to control the flow of water. As you release your thumb over the hole a little, a bit of air is allowed into the jug. This in turn allows the water to flow, drop by drop, out of the water jug's spout.
You may also be interested in Uisge Source Spring Water. Uisge Source have a range of regional spring waters designed to pair perfectly with your scotch.
Where can you ship?

We're based in the UK, but we can ship to many countries.

We deliver to Australia, Canada (Alberta), China, Denmark, Finland, Germany, Greece, Guernsey, Hong Kong, Ireland, Israel, Italy, Japan, Jersey, Lithuania, Luxembourg, Macao, Netherlands, New Zealand, Norway, Philippines, Singapore, South Africa, South Korea, Taiwan, UK, US (certain states*), and Vietnam.

*We can ship to the following US states duty-paid (so no further taxes for you): Alaska, California, Connecticut, Delaware, District of Columbia, Florida, Georgia, Illinois, Louisiana,Maine, Maryland, Massachusetts, Nebraska, New Jersey, New Mexico, New York, North Carolina, Oregon, Pennsylvania, Rhode Island, South Carolina, Texas, Vermont, Virginia, Washington, Wyoming.

How much is shipping?

Shipping charges are calculated during checkout, depending on where you live and how many bottles you're buying. Shipping within the UK is free on orders over £100.

What about taxes?

All alcoholic products sold by TopWhiskies are sold subject to UK alcohol tax, which is already included in the price.

UK sales are subject to VAT (currently 20%), which is included in the price. Sales outside of the UK are not subject to this tax, and international prices do not include it.

We use a specialist US shipper who sorts out US taxes. These costs are factored into the US shipping charges. So shipping may look pricey, but remember it covers your taxes as well.

For all other territories, including those in Europe, please note: your order could be subject to local sales taxes and duties upon arrival in the destination country. All additional charges are the responsibility of the recipient. As customs policies vary widely from country to country, TopWhiskies has no control over these charges, so you should contact your local customs office for further information. If you refuse to pay any import duties and taxes, this could result in the goods being destroyed by customs or being returned back to us - any refund offered would include a deduction of our costs.

Which couriers do you use?

In the UK we use Royal Mail, Parcelforce and APC. US orders are sent via UPS. International orders use FedEx and DHL.

Need help?

For help, or custom orders, please contact Ed on email ed@topwhiskies.com
Quality products, independent brands

All the brands I work with are independent. Many of them are small brands, run by one or two people with a whole load of passion. As a result, these unique products are top quality.

Personal support

Need help? Write to me at ed@topwhiskies.com. It's always me at the end of the email, and I'm always glad to help.

Five-star service

With happy whisky-loving customers all around the world, we're rated five stars for our service.

Secure checkout

We accept all major cards, along with PayPal and Apple Pay. Check out securely online, with the safety of SSL encryption. You can pay in a wide range of currencies, whatever is most convenient for you.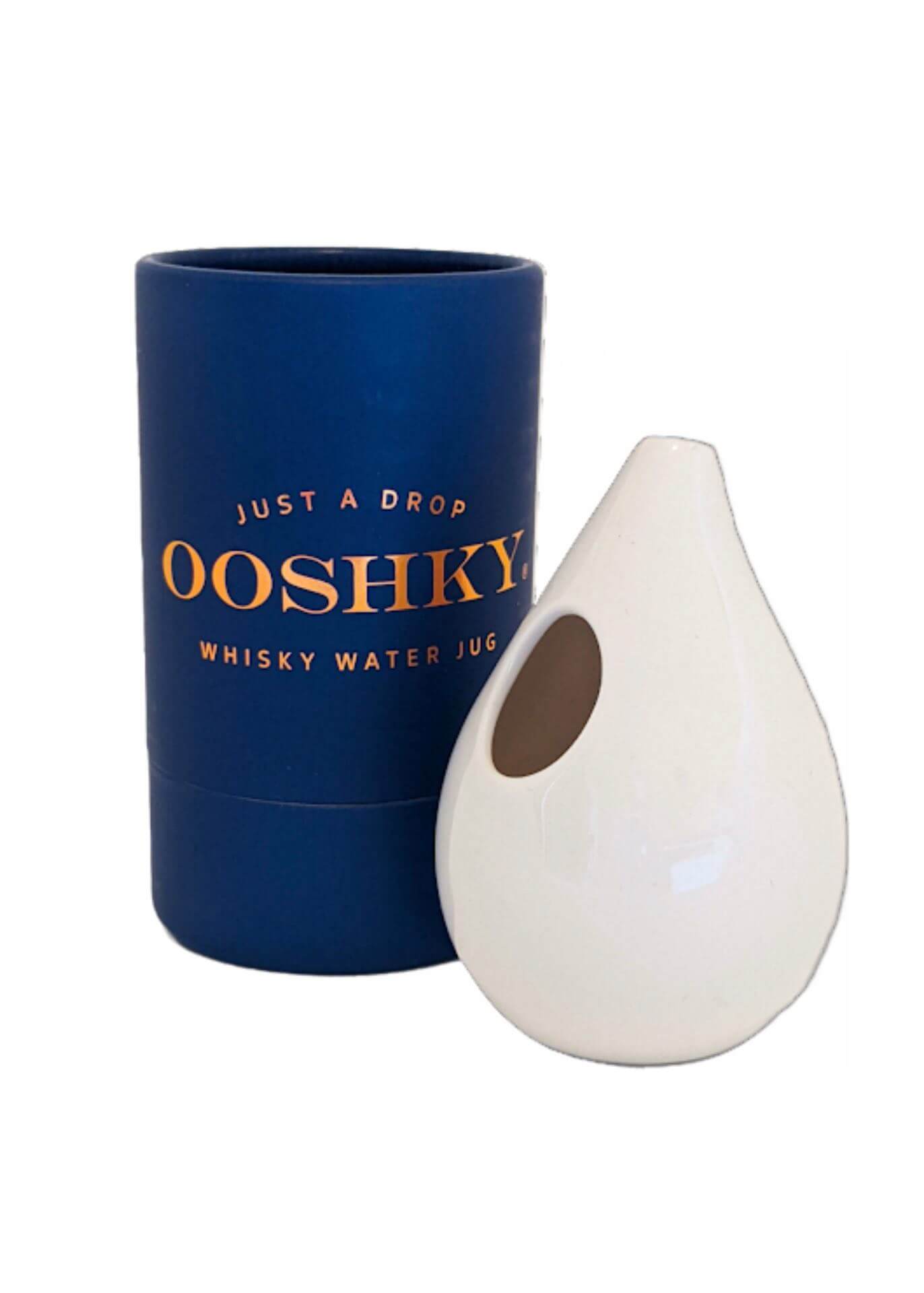 Ooshky Whisky Water Jug
Sale price

$31.00
Regular price
Choose options