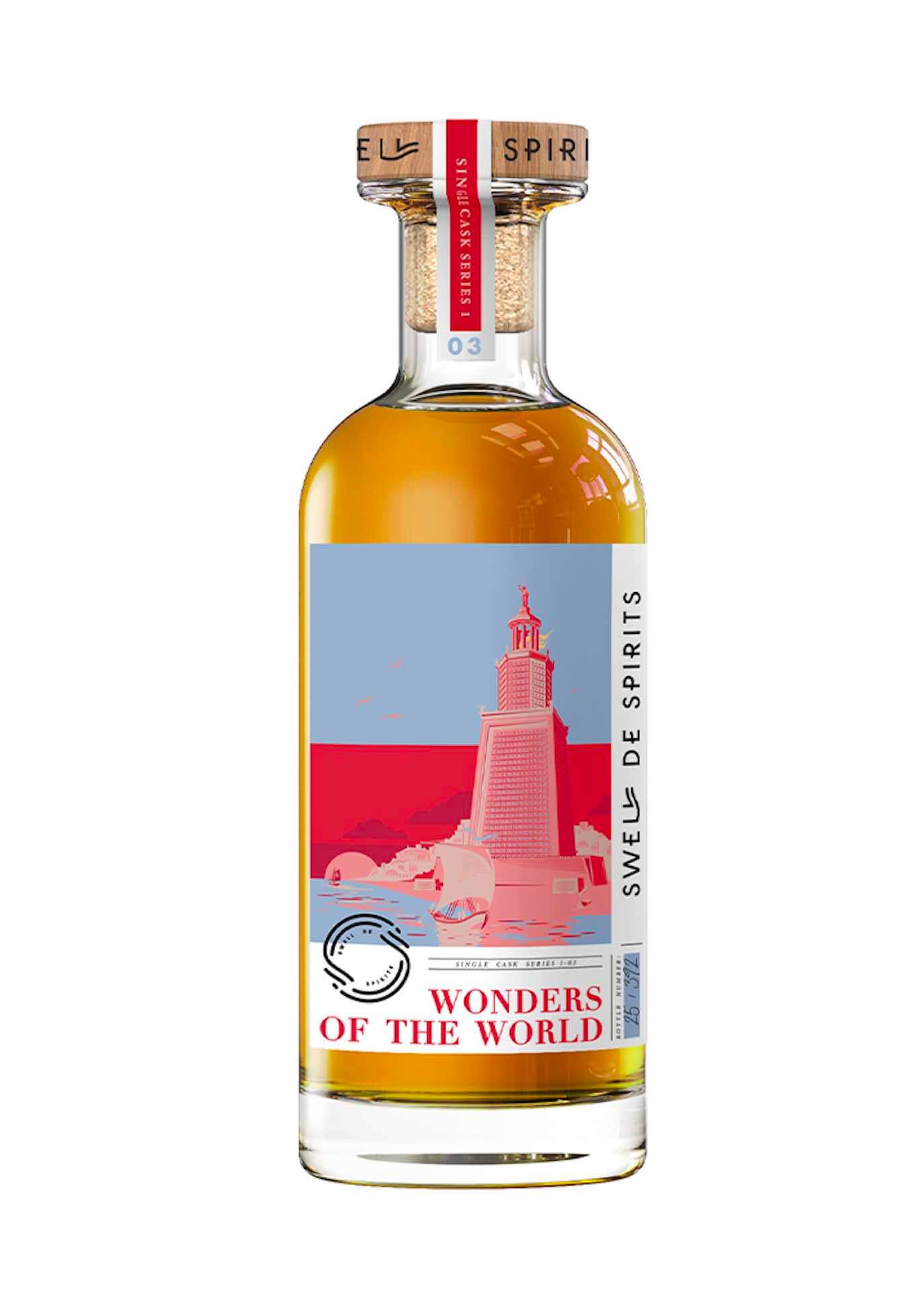 Swell De Spirits HMPDN 2011 Jamaican Pot Still Rum
---
Sale price

$94.00
Regular price
(/)

Key Facts About This Pot Still Rum
Bottler: Swell De Spirits
Founder: Michael Barbaria
Range: Wonders Of The World #3
Distillery: Hampden
Age: 10 years old
Distilled: June 2011
Matured: Matured in Jamaica until October 2018
Bottled: August 2021
Spirit: Single pot still Jamaican rum, molasses
Alcohol by Volume: Cask strength at 67.4%
Bottled: Natural colour and without chill filtration
Outturn: 324 bottles
Bottle Size: 500ml
Awards: Scored 90 points on WhiskyFun
Hampden 10 Year Old Tasting Notes
Official tasting notes, neat
Nose: Let's hear it for esters! Apple juice and pear drops open the nose. Then it heads to the coast with fresh sea air, jet ski oil and a neoprene wet suit. Cricket played on the hot beach using bats polished with linseed oil. There are stalls with cakes including sugary ring doughnuts and cinnamon cakes dusted with icing sugar. A fruit stall laden with pineapple, limes and blood oranges. Gleaming jars of golden runny honey and thick lime flower honey. Someone drinking Armagnac surveys the scene. They're wearing a denim jacket with a suede tobacco pouch in their pocket and leather boots with freshly glued new rubber heels.
Palate: An explosion of flavours with a smooth and thick mouthfeel. Fruits aplenty for starters – a pineapple bombe, strawberries, coconuts and orchard notes. The main course is steak seasoned with black pepper and a salt crust. For dessert, plantain with spicy syrup, hot apple slices studded with cloves and tamarind and drizzled with honey, a slice of ginger cake. Bowls of orange sweets and dark chocolate enrobed ginger. After dinner, going surfing in a wetsuit on a freshly sealed surfboard.  
Finish: Long and lingering. Dry and spicy. Ginger syrup over hot plantain, plus pineapple and a bouquet of flowers.
Official tasting notes, with water
Nose: With an ABV this high and all those lovely esters, it's worth adding a few drops of water. Salt water taffies emerge before heading to a building site with hot nail guns, a bucket of glue, paint and freshly hewn timbers. Fresh, aromatic wines follow with Riesling, Gewürztraminer and Bacchus. Spices in the form of crystallised ginger, star anise and cough sweets, plus liquorice pipes and the hot oil of food stalls.
Palate: It's smoother and full of sweet desserts. Black Forest gateau, chocolate bombe with chocolate ice cream, rum baba, and spiced pastries. Crystallised fruits served on a pine table. A medicine cabinet to the side, containing iodine, antiseptic cream and crepe bandages.
Finish: Full of Christmas spices, greens on the mantelpiece with yule logs in the fireplace.
You can also read Ed's tasting notes in his review of Swell De Spirits' Hampden Jamaican Rum here.
Where can you ship?

We're based in the UK, but we can ship to many countries.

We deliver to Australia, Canada (Alberta), China, Denmark, Finland, Germany, Greece, Guernsey, Hong Kong, Ireland, Israel, Italy, Japan, Jersey, Lithuania, Luxembourg, Macao, Netherlands, New Zealand, Norway, Philippines, Singapore, South Africa, South Korea, Taiwan, UK, US (certain states*), and Vietnam.

*We can ship to the following US states duty-paid (so no further taxes for you): Alaska, California, Connecticut, Delaware, District of Columbia, Florida, Georgia, Illinois, Louisiana,Maine, Maryland, Massachusetts, Nebraska, New Jersey, New Mexico, New York, North Carolina, Oregon, Pennsylvania, Rhode Island, South Carolina, Texas, Vermont, Virginia, Washington, Wyoming.

How much is shipping?

Shipping charges are calculated during checkout, depending on where you live and how many bottles you're buying. Shipping within the UK is free on orders over £100.

What about taxes?

All alcoholic products sold by TopWhiskies are sold subject to UK alcohol tax, which is already included in the price.

UK sales are subject to VAT (currently 20%), which is included in the price. Sales outside of the UK are not subject to this tax, and international prices do not include it.

We use a specialist US shipper who sorts out US taxes. These costs are factored into the US shipping charges. So shipping may look pricey, but remember it covers your taxes as well.

For all other territories, including those in Europe, please note: your order could be subject to local sales taxes and duties upon arrival in the destination country. All additional charges are the responsibility of the recipient. As customs policies vary widely from country to country, TopWhiskies has no control over these charges, so you should contact your local customs office for further information. If you refuse to pay any import duties and taxes, this could result in the goods being destroyed by customs or being returned back to us - any refund offered would include a deduction of our costs.

Which couriers do you use?

In the UK we use Royal Mail, Parcelforce and APC. US orders are sent via UPS. International orders use FedEx and DHL.

Need help?

For help, or custom orders, please contact Ed on email ed@topwhiskies.com
Quality products, independent brands

All the brands I work with are independent. Many of them are small brands, run by one or two people with a whole load of passion. As a result, these unique products are top quality.

Personal support

Need help? Write to me at ed@topwhiskies.com. It's always me at the end of the email, and I'm always glad to help.

Five-star service

With happy whisky-loving customers all around the world, we're rated five stars for our service.

Secure checkout

We accept all major cards, along with PayPal and Apple Pay. Check out securely online, with the safety of SSL encryption. You can pay in a wide range of currencies, whatever is most convenient for you.
Choose options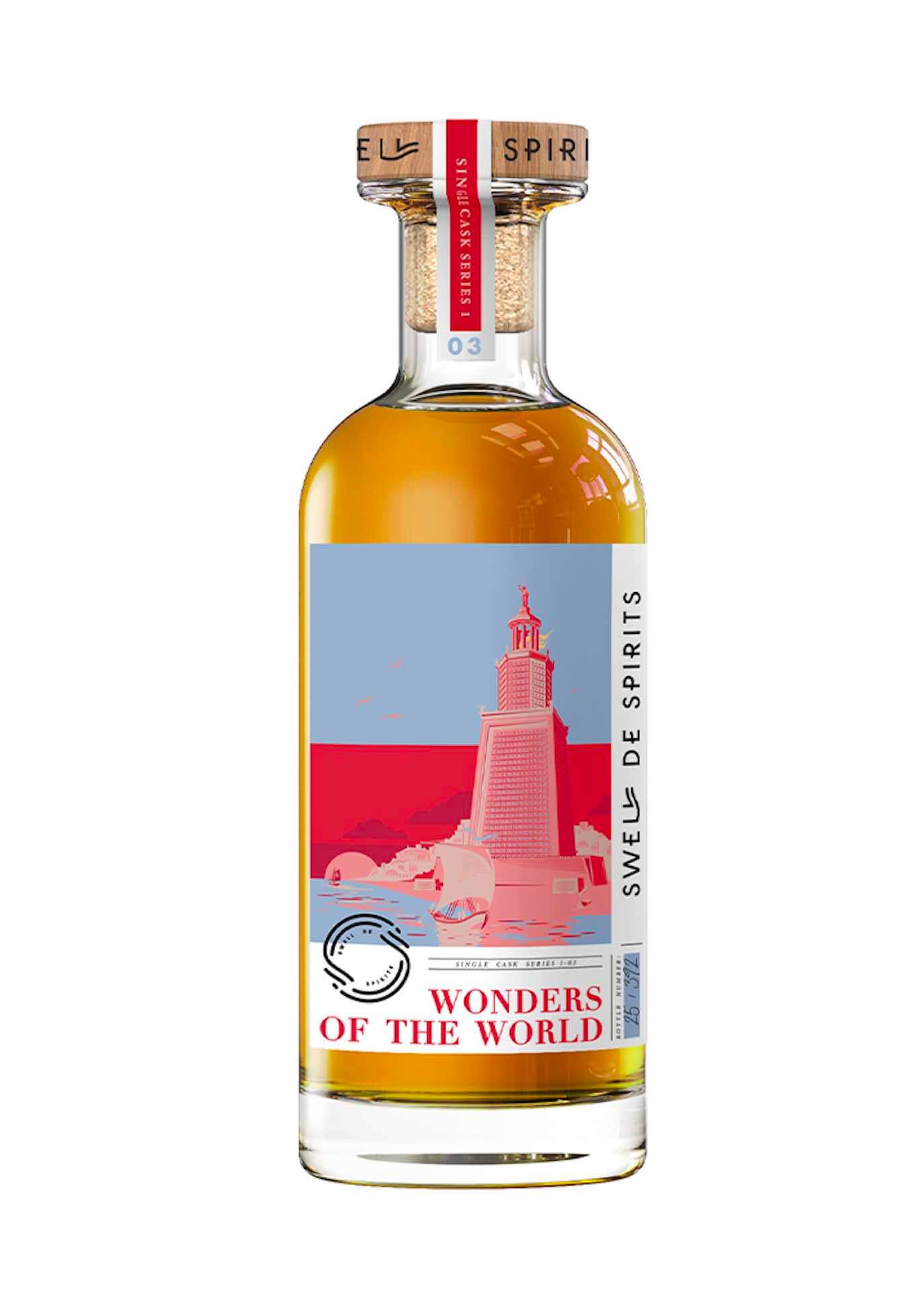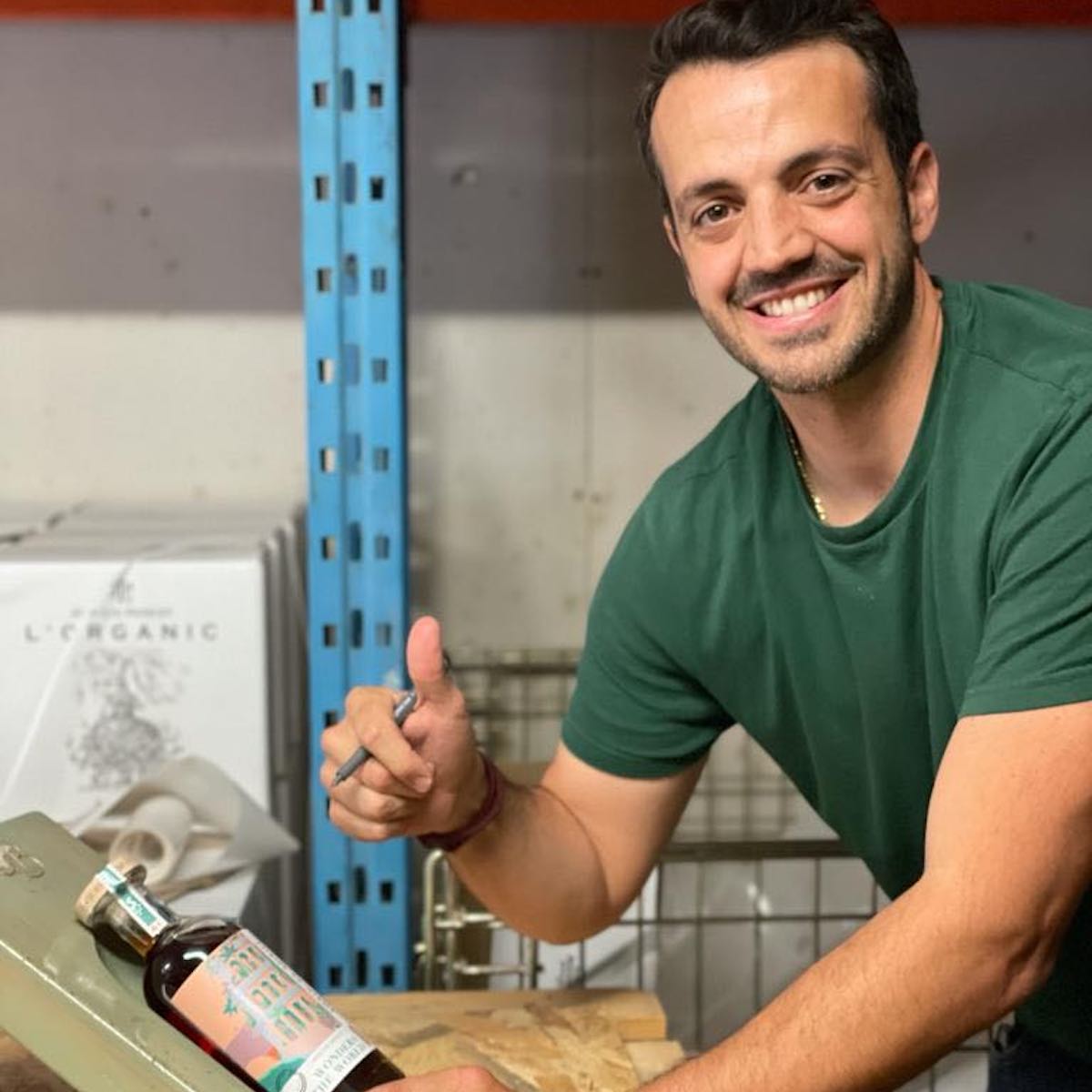 Meet The Founder
Michael Barbaria
Swell de Spirits was founded by Michael Barbaria in 2021. Michael's two great loves in life are exceptional spirits, and surfing. So he launched independent bottler Swell de Spirits to combine his love of both.

In a relatively short period Michael has made a big mark on the world of artisan spirits. And gained quite a fan base around the world. Rather than focus on one particular spirits category, Michael bottles them all - as he loves them all. From world whiskies, through rums, to cognacs and more. But what they all have in common is that they really are exceptional quality. Michael has an excellent palate and leans towards big flavour bombs. Each of his releases is beautifully present, and some of the label designs are works of pop art in their own right.