Uncharted Whisky Co, Killer Queen, Glen Elgin 11 Year Old
---
Sale price

$103.00
Regular price
(/)

Key Facts About This Single Malt Scotch
Bottler: Uncharted Whisky Company
Founders: Jack Breslin and Dana de Vos
Release: Killer Queen
Distillery: Glen Elgin
Region: Speyside, scotland
Age: 11 years
Distilled: March 2011
Bottled: March 2022
Cask Type: Finished in first-fill ex-Madeira octave casks
Cask Ref: UC010
Alcohol by Volume: Cask strength at 53.9%
Bottle Size: 700ml
Bottled: Natural colour and non chill filtered
Glen Elgin 11 Tasting Notes
Nose: Ripe freshly peeled oranges, touch of tart and lemon. Faint aromas of delicate white wine, stone fruit and white blossom.
Palate: Soft and refined sweetness arrives first which gradually unfolds itself. Watered honey and blossom emerge accompanied by fresh lychees and elegant white wine. Fades to an orange oil warmth.
Finish: The orange fragrant warmth fades mingling with the rest of the Summer fruit basket for a long, smooth and utterly silken finish.
About Killer Queen
Killer Queen: elegance and grace in a glass. This is a beautifully balanced unpeated single malt whisky from Glen Elgin. The 11 year maturation has been finished in decadent first-fill ex-Madeira octave casks.
Madeira is a rich, sweet wine similar to Sherry or Port. However, the wine is aged uniquely using oak casks and warm cellars to oxidise the wine. The resulting ex-Madeira infused casks are highly sought after in the whisky industry. The Madeira infused wood adds beautiful, honey-ridden floral flavours to whisky. Octaves are very small casks about one eighth the size of a normal cask (read more about cask sizes here). Using these smaller casks increases contact between the wood and the spirit. This has seriously enhanced the influence of the Madeira infused oak on this spirit. Glen Elgin whisky is renowned for its floral nature. Pairing the delicate spirit with this cask maturation is killer.
The beautiful orange hue colouration is natural. The whisky is un-chill filtered and the ABV is cask strength. Uncharted Whisky's beautiful bottles, befitting a Queen perhaps, are filled and labelled by hand.
Where can you ship?

We're based in the UK, but we can ship to many countries.

We deliver to Australia, Canada (Alberta), China, Denmark, Finland, Germany, Greece, Guernsey, Hong Kong, Ireland, Israel, Italy, Japan, Jersey, Lithuania, Luxembourg, Macao, Netherlands, New Zealand, Norway, Philippines, Singapore, South Africa, South Korea, Taiwan, UK, US (certain states*), and Vietnam.

*We can ship to the following US states duty-paid (so no further taxes for you): Alaska, California, Connecticut, Delaware, District of Columbia, Florida, Georgia, Illinois, Louisiana,Maine, Maryland, Massachusetts, Nebraska, New Jersey, New Mexico, New York, North Carolina, Oregon, Pennsylvania, Rhode Island, South Carolina, Texas, Vermont, Virginia, Washington, Wyoming.

How much is shipping?

Shipping charges are calculated during checkout, depending on where you live and how many bottles you're buying. Shipping within the UK is free on orders over £100.

What about taxes?

All alcoholic products sold by TopWhiskies are sold subject to UK alcohol tax, which is already included in the price.

UK sales are subject to VAT (currently 20%), which is included in the price. Sales outside of the UK are not subject to this tax, and international prices do not include it.

We use a specialist US shipper who sorts out US taxes. These costs are factored into the US shipping charges. So shipping may look pricey, but remember it covers your taxes as well.

For all other territories, including those in Europe, please note: your order could be subject to local sales taxes and duties upon arrival in the destination country. All additional charges are the responsibility of the recipient. As customs policies vary widely from country to country, TopWhiskies has no control over these charges, so you should contact your local customs office for further information. If you refuse to pay any import duties and taxes, this could result in the goods being destroyed by customs or being returned back to us - any refund offered would include a deduction of our costs.

Which couriers do you use?

In the UK we use Royal Mail, Parcelforce and APC. US orders are sent via UPS. International orders use FedEx and DHL.

Need help?

For help, or custom orders, please contact Ed on email ed@topwhiskies.com
Quality products, independent brands

All the brands I work with are independent. Many of them are small brands, run by one or two people with a whole load of passion. As a result, these unique products are top quality.

Personal support

Need help? Write to me at ed@topwhiskies.com. It's always me at the end of the email, and I'm always glad to help.

Five-star service

With happy whisky-loving customers all around the world, we're rated five stars for our service.

Secure checkout

We accept all major cards, along with PayPal and Apple Pay. Check out securely online, with the safety of SSL encryption. You can pay in a wide range of currencies, whatever is most convenient for you.
Uncharted Whisky Co, Killer Queen, Glen Elgin 11 Year Old
Sale price

$103.00
Regular price
Choose options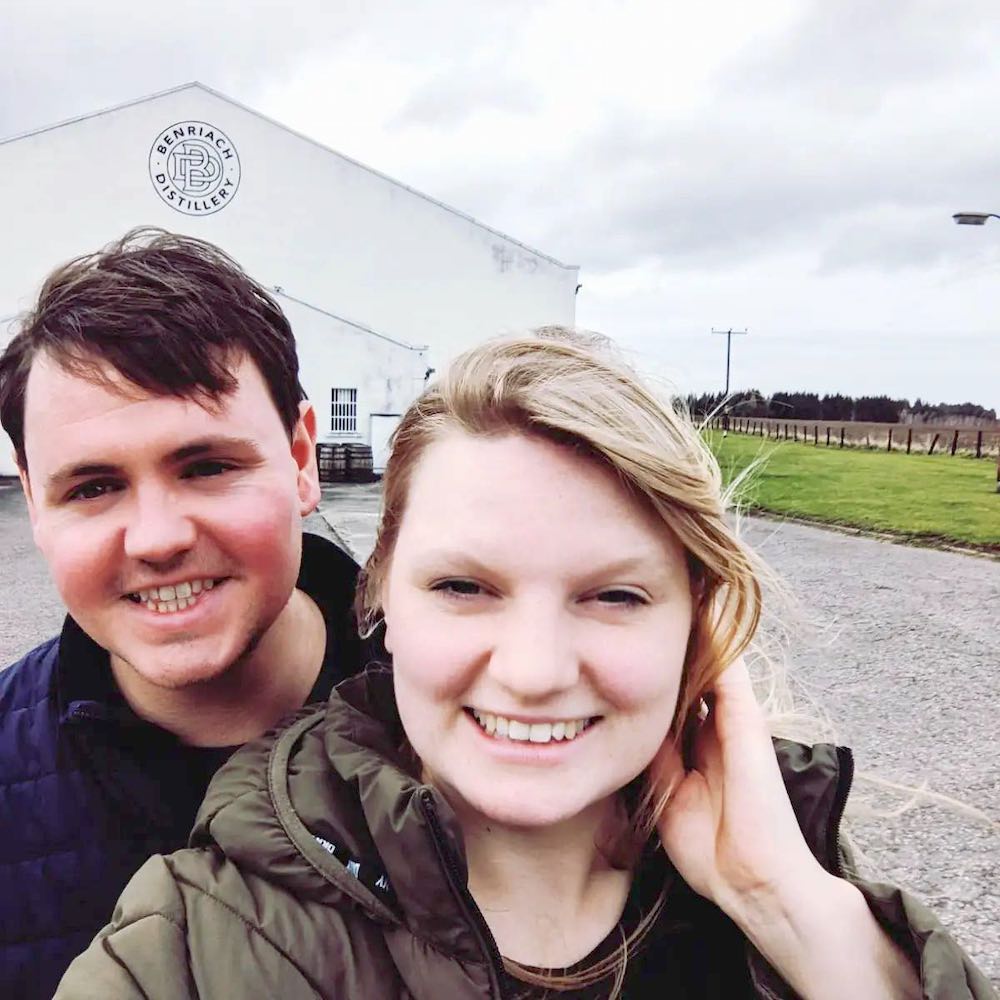 Meet The Founders
Jack Breslin and Dana de Vos
The Uncharted Whisky Company was founded by partners; Jack Breslin and Dana de Vos. They've been working in Scotland's booming drinks industry for years, and have held countless different roles. Now, they're embarking on their own adventure. Something they love. Independent bottlings of cracking whisky.

Jack and Dana select exceptional spirits and marry them with exceptional casks to create off the grid whiskies for Uncharted fans around the world. Everything they bottle has passed the 'Jack and Dana test'. They have to love it before they bottle it. Everything is done by hand and in tiny batches.