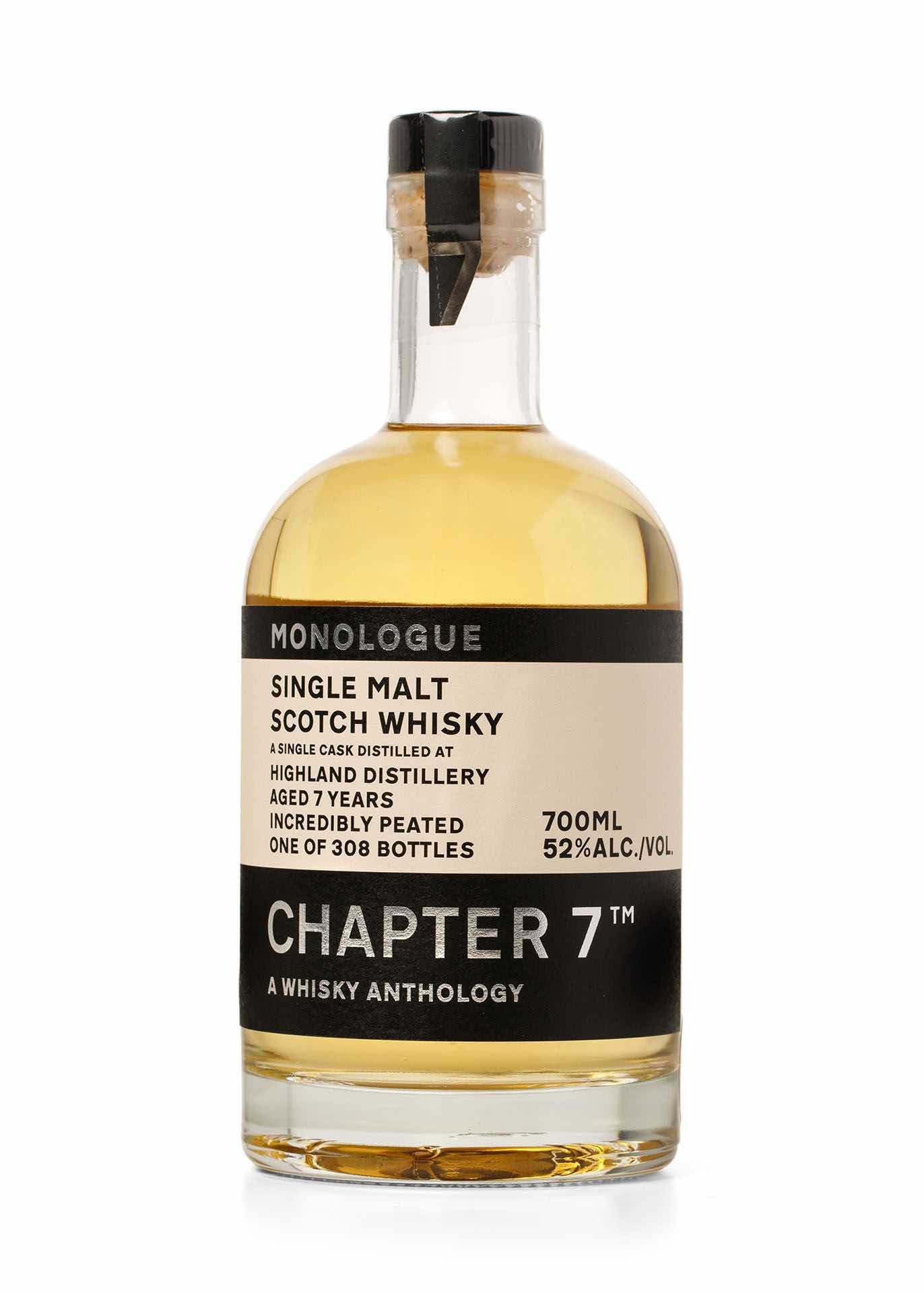 Chapter 7 Whisky: Peallach 7 Year Old
---
Sale price

$70.00
Regular price
(/)

Key Facts About This Single Malt Scotch
Bottler: Chapter 7
Founder: Selim Evin
Range: Monologue
Distillery: Peallach
Region: Highland
Age: 7 years
Distilled: November 2014
Bottled: May 2022
Cask Type: Single bourbon hogshead
Cask Number: 700001
Alcohol by Volume: 52%
Bottled: Natural colour and non chill filtered
Limited Edition: 308 bottles
Bottle Size: 700ml
Peallach 7 Year Old Tasting Notes
Selim's tasting notes
Nose: Coal smoke, a working kiln, smoked almonds, lapsang souchong.
Palate: Lemony smoke, a dash of salt and black pepper.
Finish: Clean and well-curated young peat 'monster'. Ash, peat, lemon barley drops.
Ed's review
Colour: Natural colour, very pale straw - like a chardonnay.
Nose: Sweet earthy peat with malt loaf and dark treacle. Candied lemon peel adds a gentle citrus note.
Palate: Medium mouthfeel. Peat, glorious peat. Earthy smoke, thick with burning herbs. Lemons caramelising on the BBQ. Smoked butter on toasted malt loaf.
Finish: Medium to long. Earthy peat with a touch of lemon and a little bright spice.
Overall: Perfect for cold evenings - this will warm you up a treat, body and soul.
About this Chapter 7 Whisky
Peated Single Malt from the Highlands. This one is called Peallach. It's the name given to Ledaig distillate to protect the trade mark but it's no secret to connoisseurs. This Peallach is from a single bourbon hogshead, which delivers the peated character the best. Ledaig Distillery is located in Tobermory village, on the Island of Mull and dates back to 1798. Malt Whisky production in the distillery is split half and half, between the Tobermory and Ledaig single malts. Each malt reflects the inspiring Island of Mull. From the bright and colourful Tobermory with vibrant fruit, spice and a subtle salty note, reflective of harbour waters. To the more robust, peated Ledaig with sweet smoke and earthy notes.
Where can you ship?

We're based in the UK, but we can ship to many countries.

We deliver to Australia, Canada (Alberta), China, Denmark, Finland, Germany, Greece, Guernsey, Hong Kong, Ireland, Israel, Italy, Japan, Jersey, Lithuania, Luxembourg, Macao, Netherlands, New Zealand, Norway, Philippines, Singapore, South Africa, South Korea, Taiwan, UK, US (certain states*), and Vietnam.

*We can ship to the following US states duty-paid (so no further taxes for you): Alaska, California, Connecticut, Delaware, District of Columbia, Florida, Georgia, Illinois, Louisiana,Maine, Maryland, Massachusetts, Nebraska, New Jersey, New Mexico, New York, North Carolina, Oregon, Pennsylvania, Rhode Island, South Carolina, Texas, Vermont, Virginia, Washington, Wyoming.

How much is shipping?

Shipping charges are calculated during checkout, depending on where you live and how many bottles you're buying. Shipping within the UK is free on orders over £100.

What about taxes?

All alcoholic products sold by TopWhiskies are sold subject to UK alcohol tax, which is already included in the price.

UK sales are subject to VAT (currently 20%), which is included in the price. Sales outside of the UK are not subject to this tax, and international prices do not include it.

We use a specialist US shipper who sorts out US taxes. These costs are factored into the US shipping charges. So shipping may look pricey, but remember it covers your taxes as well.

For all other territories, including those in Europe, please note: your order could be subject to local sales taxes and duties upon arrival in the destination country. All additional charges are the responsibility of the recipient. As customs policies vary widely from country to country, TopWhiskies has no control over these charges, so you should contact your local customs office for further information. If you refuse to pay any import duties and taxes, this could result in the goods being destroyed by customs or being returned back to us - any refund offered would include a deduction of our costs.

Which couriers do you use?

In the UK we use Royal Mail, Parcelforce and APC. US orders are sent via UPS. International orders use FedEx and DHL.

Need help?

For help, or custom orders, please contact Ed on email ed@topwhiskies.com
Quality products, independent brands

All the brands I work with are independent. Many of them are small brands, run by one or two people with a whole load of passion. As a result, these unique products are top quality.

Personal support

Need help? Write to me at ed@topwhiskies.com. It's always me at the end of the email, and I'm always glad to help.

Five-star service

With happy whisky-loving customers all around the world, we're rated five stars for our service.

Secure checkout

We accept all major cards, along with PayPal and Apple Pay. Check out securely online, with the safety of SSL encryption. You can pay in a wide range of currencies, whatever is most convenient for you.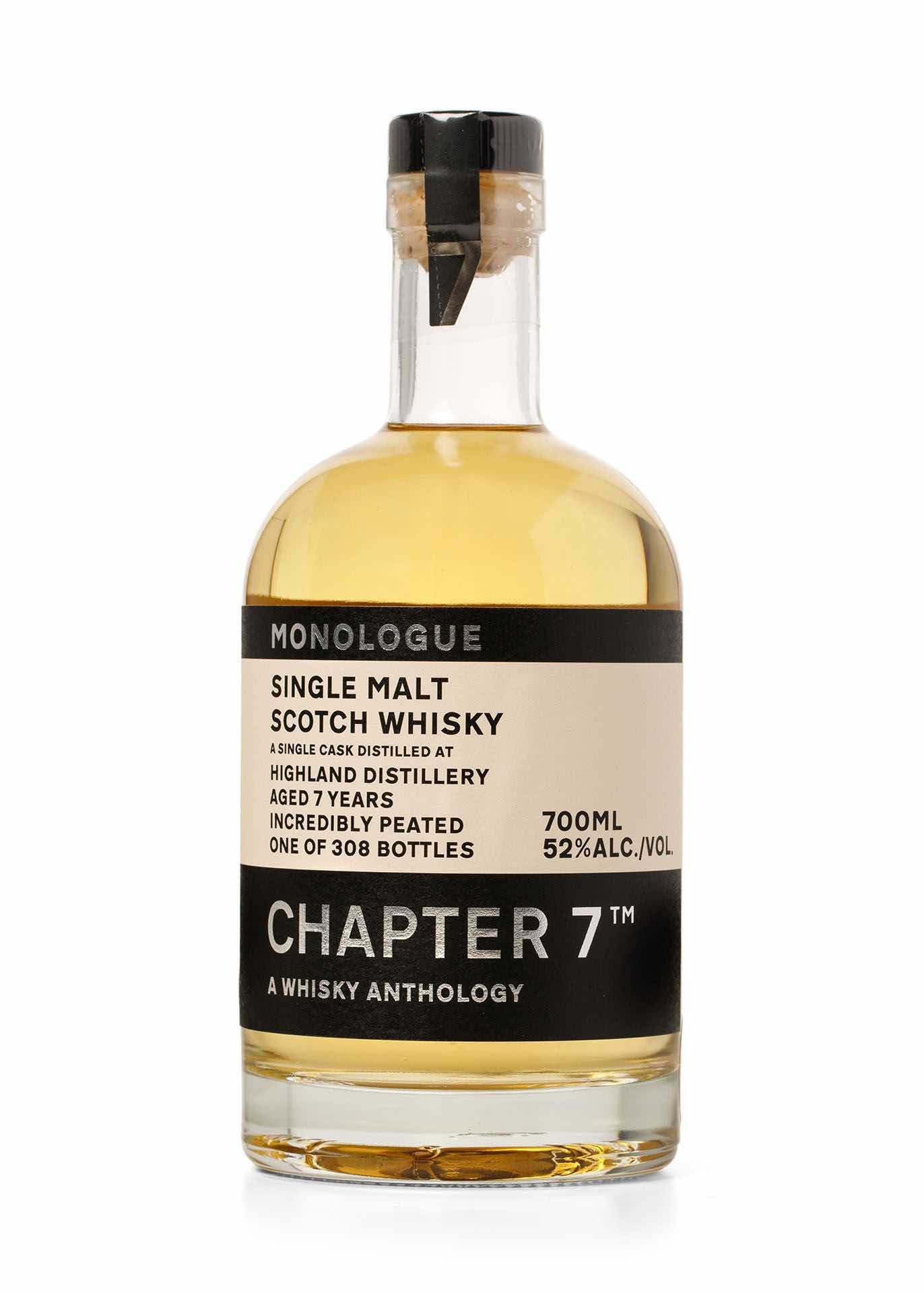 Chapter 7 Whisky: Peallach 7 Year Old
Sale price

$70.00
Regular price
Choose options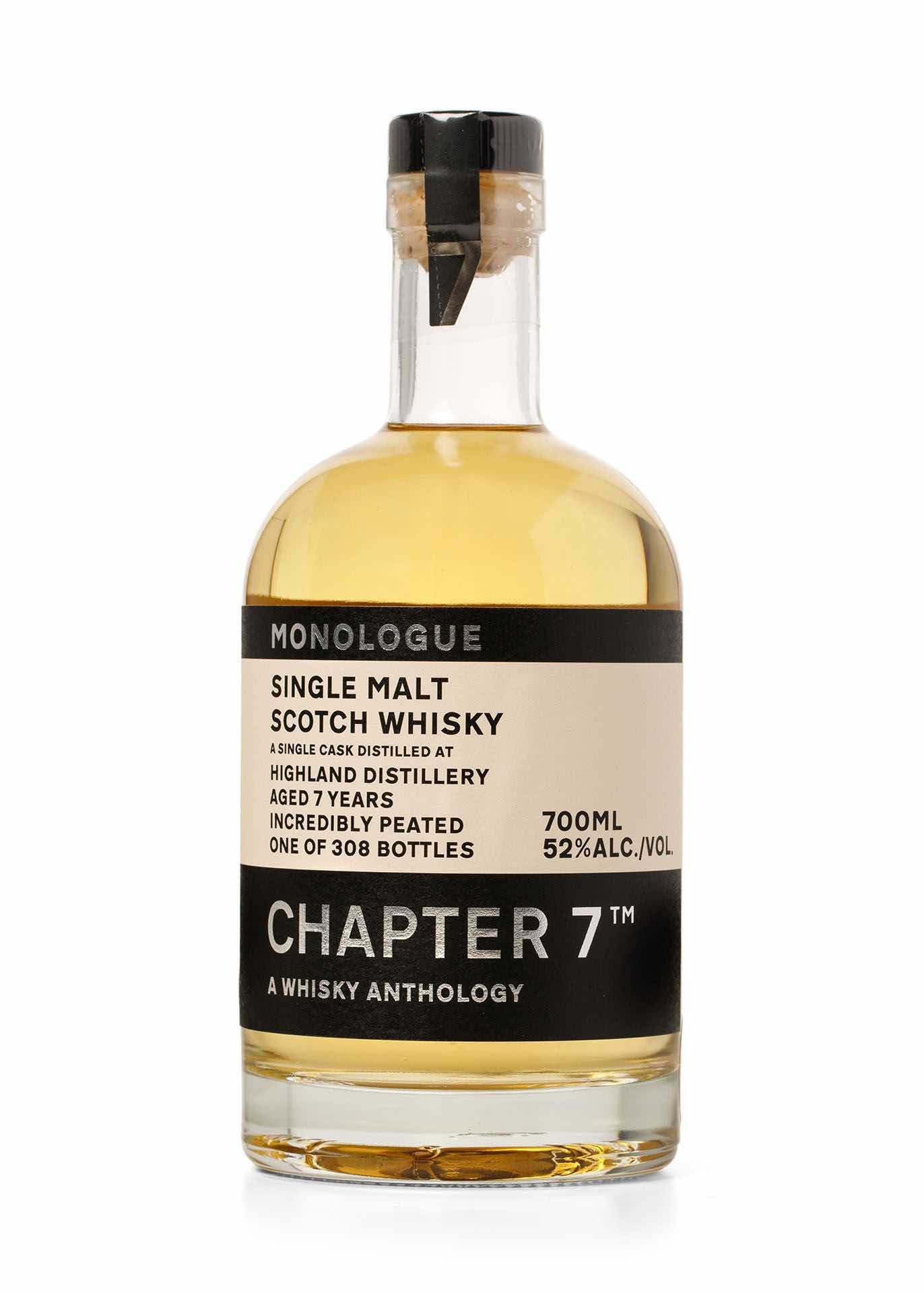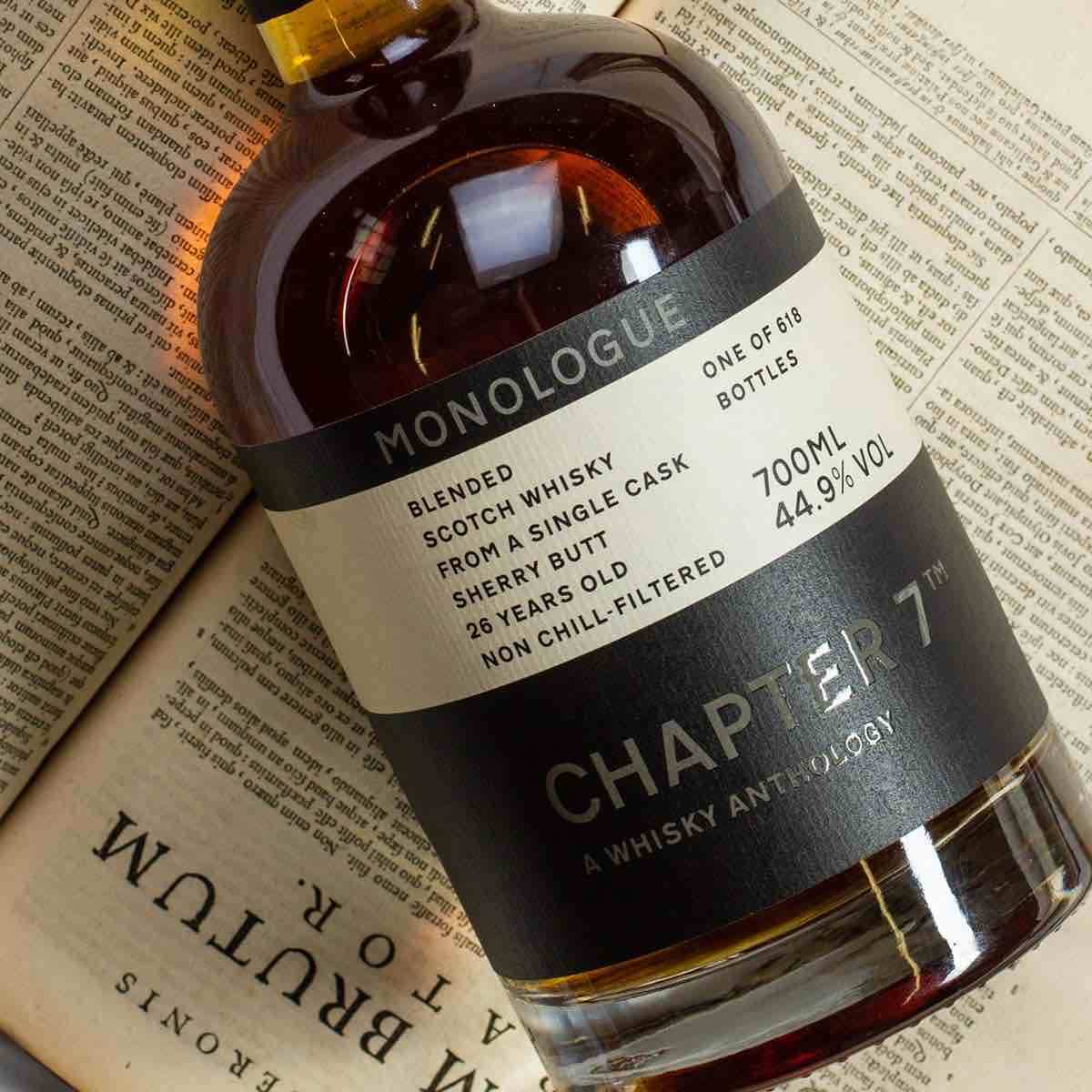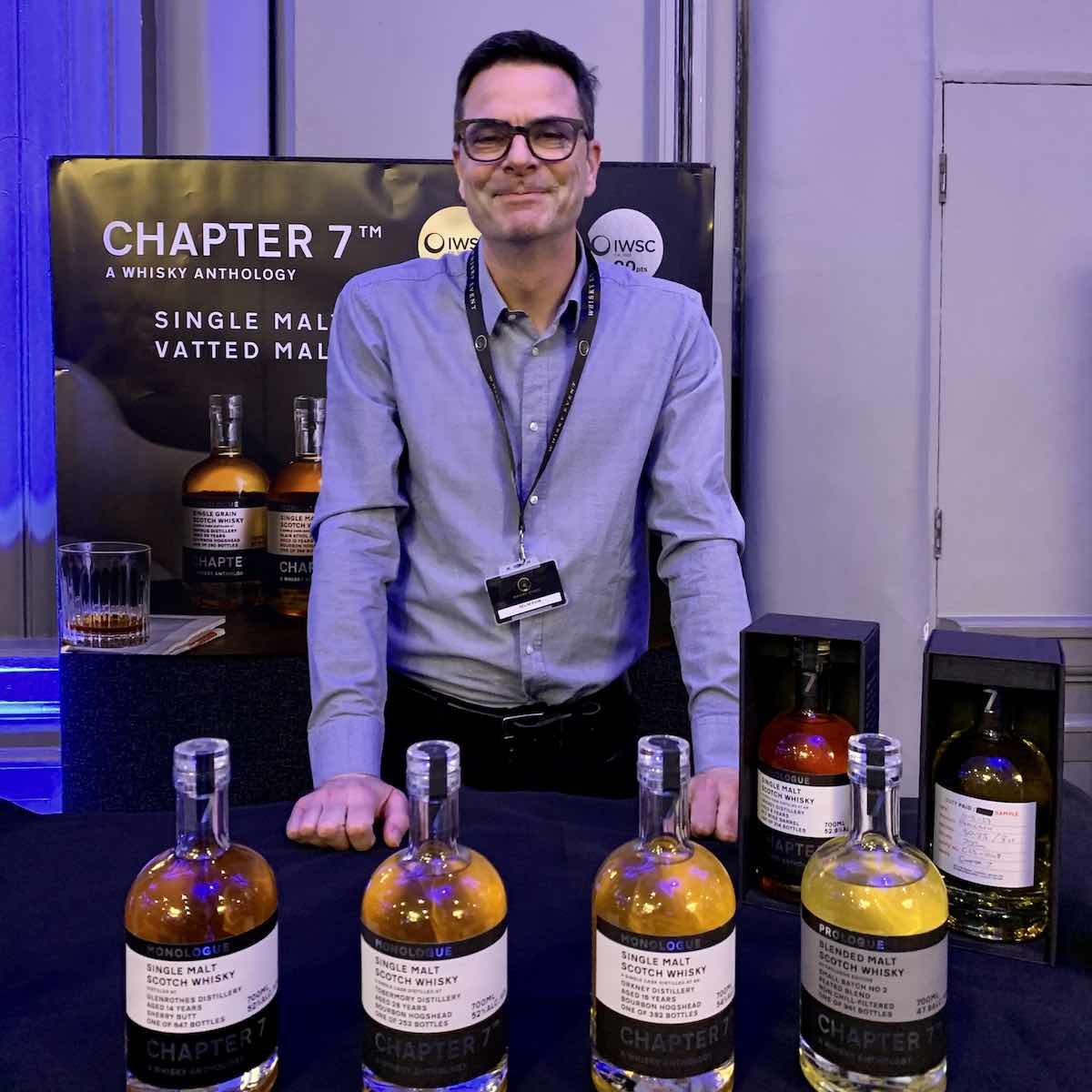 Meet The Founder
Selim Evin
Selim Evin's love affair with whisky began as a teenager when he accompanied his grandfather on a trip to Scotland. Visiting various distilleries, he was fascinated by both the art of whisky making and the stories behind the whiskies. This early experience left an indelible mark on him, igniting a passion that would later earn him the nickname "Malt Chaser."

In 2013, he made the bold decision to leave a successful business behind and pursue his true calling. He founded Chapter 7, an independent bottler that combined his passion for whisky with his love for literature. The name "Chapter 7" was inspired by the seven ages of man from Shakespeare's works. It symbolises the stages of life that whisky goes through, each stage telling a different story.

Selim's curiosity, commitment to quality, and pursuit of unique whiskies shine through all his whiskies.