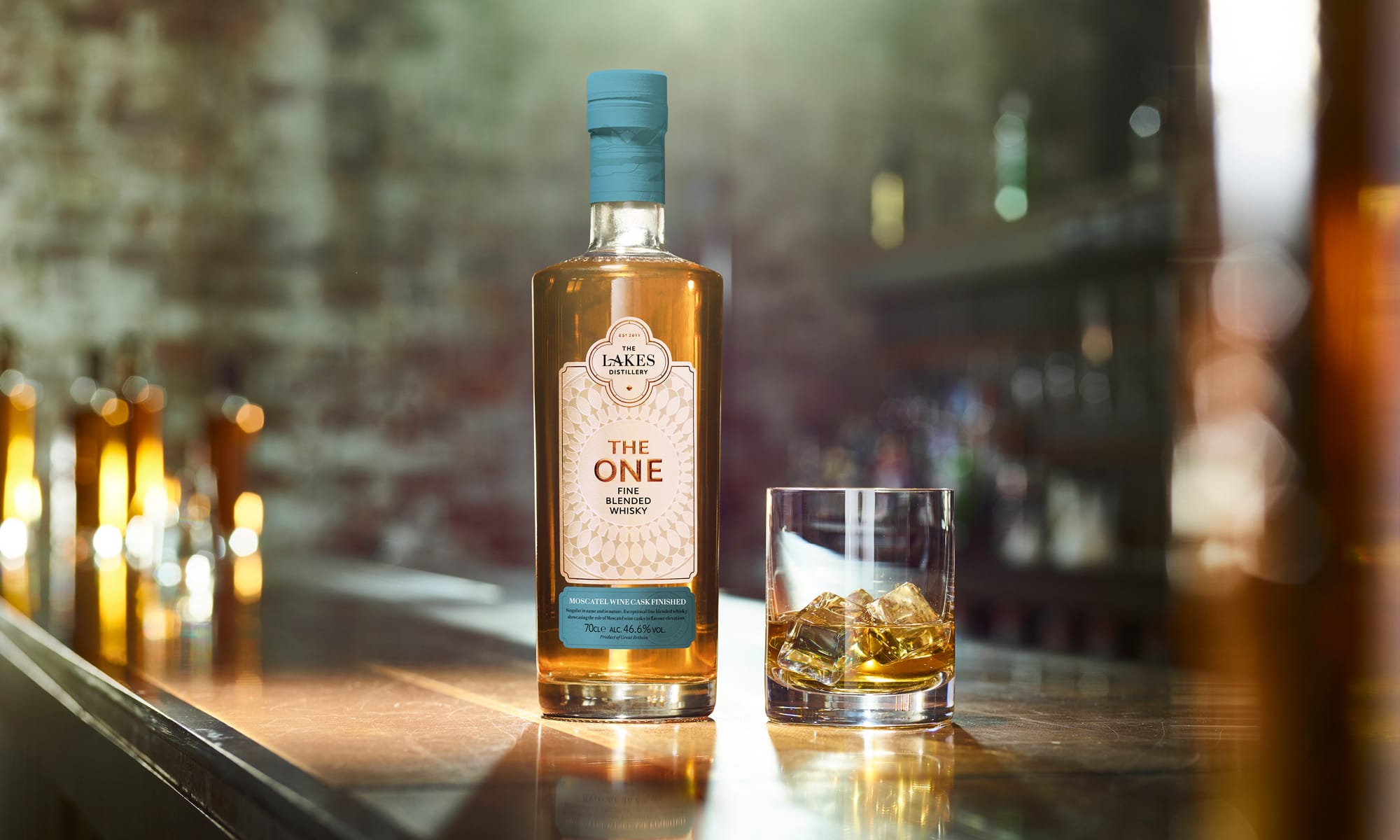 The Lakes Distillery launch The One Moscatel Wine Cask Finish
The Lakes Distillery have launched a new expression in their "The One" range. This blended whisky has been finished in Moscatel wine casks, to add a fresh, floral note to the whisky.
An uplifting and fragrant whisky, The One Moscatel Cask Finished has been finished in hand-selected Moscatel wine casks from southern Spain. It complements a series of cask finished whiskies which demonstrate the influence oak and cask seasoning has on the flavour elevation of a singular blended whisky. In addition to this new The One Moscatel Cask Finished, the other expressions in the range are: 
Similar in style to Pedro Ximénez sherry but less sweet, the Moscatel wine is made with grapes from the small town of Chipiona, in the Cádiz province of Andalucía. Benefiting from the Soleo process – sun-drying the grapes before pressing them – the resulting reduction in water and relative change in sugar level alters the viscosity, flavour and aroma of the juice, giving rise to fresh and floral characters in the cask.
With The Lakes Single Malt at its heart, the blended whisky has been expertly crafted by The Lakes Distillery Whiskymaker, Dhavall Gandhi, using select Scotch grain and malt whiskies from the Highlands, Speyside and Islay. The influence of the Moscatel cask creates a delicate and fragrant whisky, perfect for enjoying neat or with a mixer.
Dhavall Gandhi said: "Using an identical recipe for each expression enables us to showcase the impact oak and cask seasoning has on the whisky's flavour. The floral characteristics of Moscatel, in combination with American oak, have transformed the blend into a fresh and uplifting whisky which is easy to drink on its own but versatile enough to enjoy in a refreshing highball or cocktail."
Official tasting notes: Fragrant jasmine and honeyed fruits on the nose lead to a delicate and uplifting palate of citrus with underlying notes of vanilla and manuka honey, with a clean, smooth and lingering finish.
Bottled at 46.6% ABV, non-chill filtered and natural colour, The One Moscatel Cask Finished Whisky can be bought here for £48.